WATCH: Lakers' Jordan Clarkson dunks all over Marvin Williams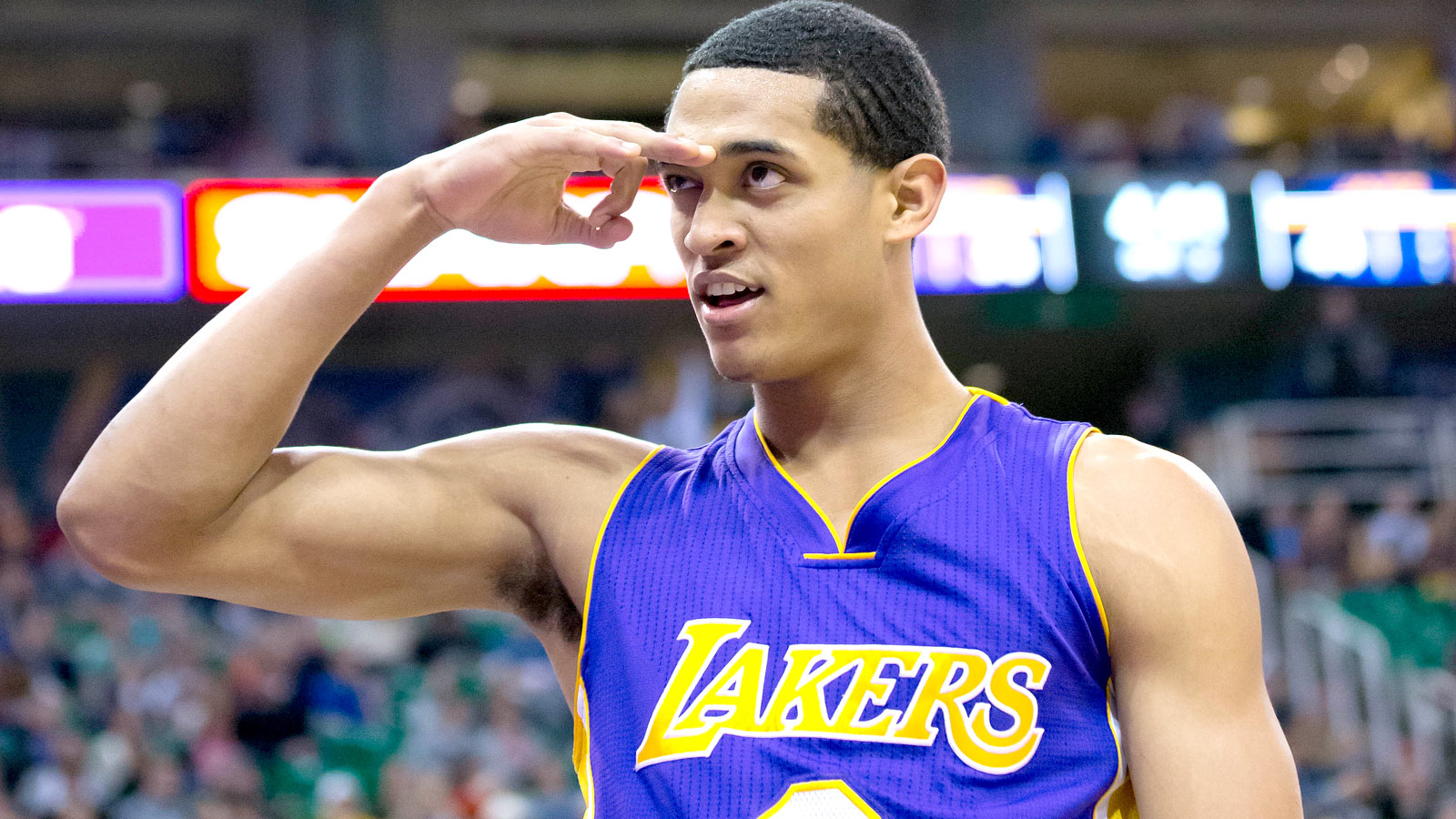 Much has been made this season about Kobe Bryant's retirement tour and inconsistent play, Julius Randle and D'Angelo Russell's benching and development, and Byron Scott's coaching decisions and future.
Those three storylines, in some shape or form, have dominated the Los Angeles Lakers' news coverage.
Despite arguably being L.A.'s best and most consistent player this season, second-year stud Jordan Clarkson has largely flown under the radar.
Though currently enduring somewhat of a sophomore shooting slump (he hasn't scored 20 or more points in over a month), Clarkson has been one of the lone bright spots this season. He's young, athletic and aggressive, capable of embarrassing defenders like this routinely:
Clarkson's flex and the subsequent response from the two Lakers fans in the front few rows is priceless.
That looks like a simple play — just a give-and-go with Clarkson and Hibbert — because of how effortless it was, but it stems from Clarkson's instincts as a slasher, which fewer and fewer players possess nowadays. He's not a freak athlete, but he possesses enough explosion to finish at the rim if given any daylight, as poor Marvin Williams found out the hard way.
In a season devoid of promise, Clarkson continues to remain one of the reasons to keep watching the Lakers.