Lakers GM: We don't have time to 'slowly build through draft'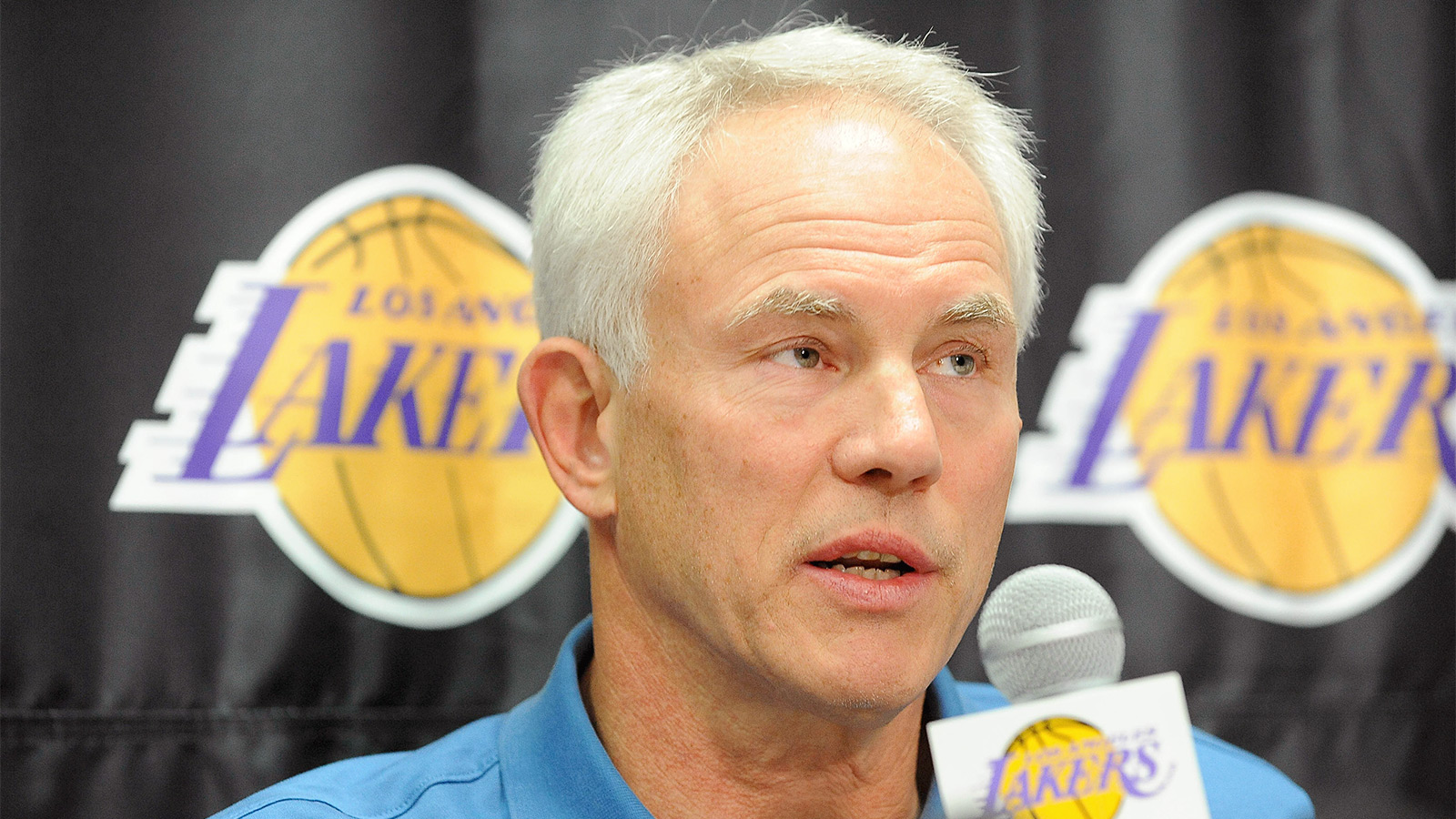 The Los Angeles Lakers are in a pretty nice place in the 2015 NBA Draft. With the second overall pick, they'll likely have their choice of whichever of the top two players — Jahlil Okafor or Karl-Anthony Towns — isn't selected by the Minnesota Timberwolves. If the Lakers want to think outside the box and draft D'Angelo Russell or Emmanuel Mudiay, that will probably be on the table, too.
No matter whom the Lakers pick, however, they better get it right. According to Bleacher Report's Howard Beck, Lakers general manager Mitch Kupchak acknowledged that Los Angeles doesn't have the kind of time necessary to "methodically and slowly build through the draft."
Mitch Kupchak tells us on NBA Sunday Tip, "We don't have …. the time to methodically and slowly build through the draft." @br_radio

— Howard Beck (@HowardBeck) May 24, 2015
A prolonged rebuild simply isn't palatable for a team like the Lakers, who've missed the playoffs just four times in the past 20 years — two of which have unfortunately been the past two seasons.
As for potentially trading the pick, Kupchak said that Los Angeles keeping the No. 2 selection is "probably the direction we'll go," per Bleacher Report's Ethan Skolnick.
Mitch Kupchak, Lakers GM, tells us that keeping the No. 2 pick is "probably the direction we'll go." @BR_Radio

— Ethan J. Skolnick (@EthanJSkolnick) May 24, 2015