Byron Scott is running out of patience with the Lakers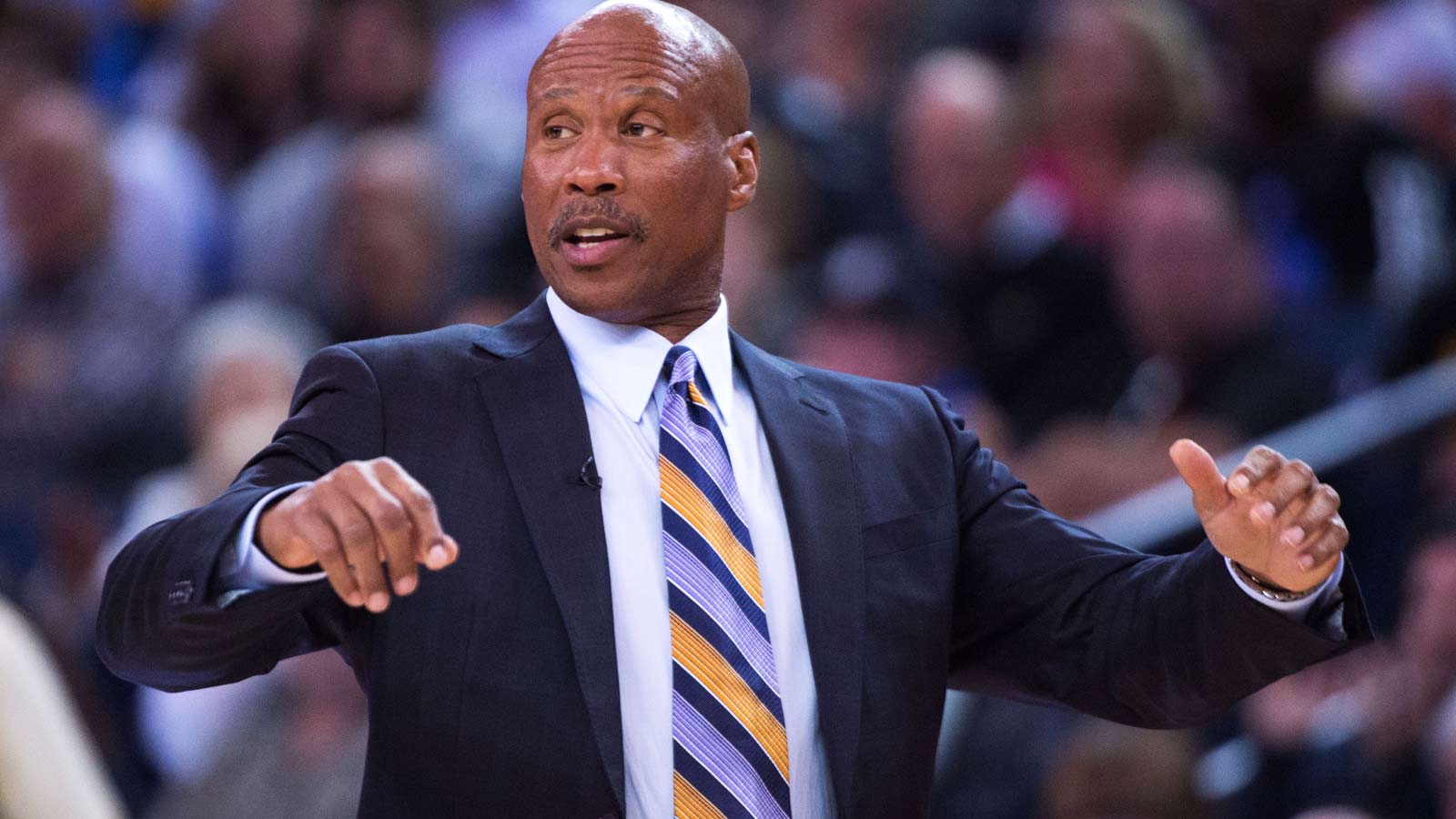 Los Angeles Lakers head coach Byron Scott is running out of patience with his team, and is threatening to make changes to the rotation.
"I'm going to put guys out there that will bust their butts," Scott told the Los Angeles Daily News. "All the things we've been doing the last six weeks, we need to get that and it can't just be in practice. I told them pretty much a challenge to them that if it's not being done, I'll start playing other guys."
Scott says he's lost all patience after a 0-4 start. "It's from now to now," Scott said. Scott told his players that he isn't waiting "10 to 15" games to make adjustments — he's going to do it now.
While that might not mean benching any of the starters — the Lakers are, in theory, starting their best possible lineup — it likely means changes to who gets playing time off the bench. Scott suggested Larry Nance Jr. and Metta World Peace could get playing time in Friday's game against the Brooklyn Nets, despite neither player logging a single minute this season. Anthony Brown also has yet to play this season, and could serve use as a 3-and-D guy.
When asked if he was considering benhcing some of the team's young talent — perhaps D'Angelo Russell or Julius Randle — Scott said he's trying to be as patient as possible with the younger players specifically.
"You also have to be realistic and understand you have a 19 year old, 20 year old in the starting lineup after playing one year of college basketball," Scott said. "It's going to take those guys some time. I have to continue to be patient."
But again, Scott won't be understanding for too long. Besides Kobe Bryant, no one is safe.
"I'm not going to be patient for long," Scott said. "I expect guys to get what we're doing on both ends of the floor in a relatively quick manner."
var sh_pollid = 4855334; // change Poll ID
!function(D,id,s){
if(D.getElementById(id))return;
s=D.createElement('script');s.id=id;
s.src='//pollware-cdn.sodahead.com/pollware/pollware_888.js';
D.getElementsByTagName('head')[0].appendChild(s);
}(document,'sh-pollware-loader');