NBA scout: Clippers might have too many ball-stoppers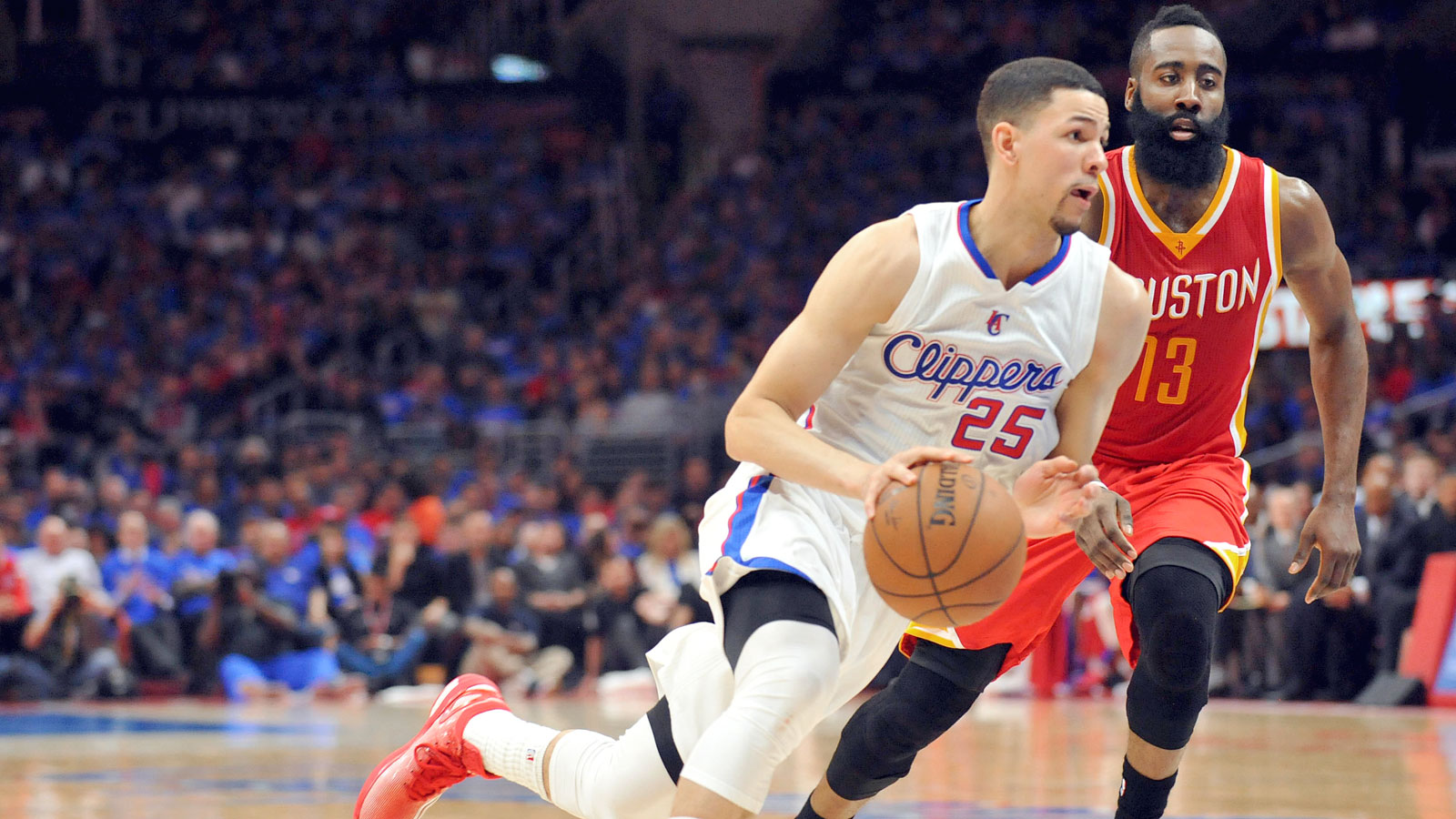 Sports Illustrated recently spoke with several anonymous scouts to get the inside scoop on all 30 teams heading into the 2015-16 NBA season.
The Los Angeles Clippers, with DeAndre Jordan back in the fold and a much deeper roster, head into next season as one of the five or six best teams in the league yet again.
Can they finally get over the hump?
One scout says there's plenty to get excited about with this Clippers team, but that there may be a few drawbacks to picking them as a true contender:
First of all, the Clippers need to get the Jordan situation squared away. Obviously he wouldn't have returned to the team if he didn't feel like that was possible, but they need to make a concerted effort to include him more in the offense, and his relationship with Chris Paul must be repaired.
After that, the Clippers just need to figure out which lineups play best together, as the second unit has the potential to combust if given too many minutes together. Losing Matt Barnes hurts a lot, but Paul Pierce is a better player, and should help more overall. The combination of Lance Stephenson and Wesley Johnson should replicate Barnes' defense, though there's a chance both guys shoot worse than Barnes did.
Otherwise, as long as chemistry doesn't derail them — which shouldn't happen in a locker room led by Doc Rivers, Paul and Pierce — they should be in the mix at the top of the West.
"Their roster is something to be excited about, but I'm not sold at all on the fits—they have a lot of ball-stoppers. The only guy who is great off the ball on this team is J.J. Redick… They already had personality conflicts, and now they add wild cards in Josh Smith and Lance Stephenson. That could get ugly… One thing to watch is whether Doc Rivers limits Chris Paul's minutes to save him for the playoffs. Paul doesn't like to sit out, but he should consider it at his age [30] and with his injury history… Blake Griffin isn't getting enough credit for improving as an all-around player. He has improved his jumper and really grinds on the boards. He used to dribble coast to coast in high school, and now he's doing that effectively in the NBA too… Defensively, DeAndre Jordan is the whole show inside for them. What opened my eyes was how he handled Dwight Howard in the playoffs. They should try to get him more involved on offense, but there just aren't enough touches. Jordan said he wanted more this summer, and he might wind up with fewer. That's a problem… Redick will never get the credit he deserves. Defenses have to lock into him when he comes off pin-downs, and that lets everyone else play one-on-one against their guys… Paul Pierce brings experience and swagger, but I wouldn't want him starting at the three in the West. They'll miss Matt Barnes more than they think they will… Stephenson, Austin Rivers and Jamal Crawford have eerily similar games. There's not an obvious way to fit them together on the second unit so that they complement each other."