Grizzlies owner one-ups Clippers owner in dunk-off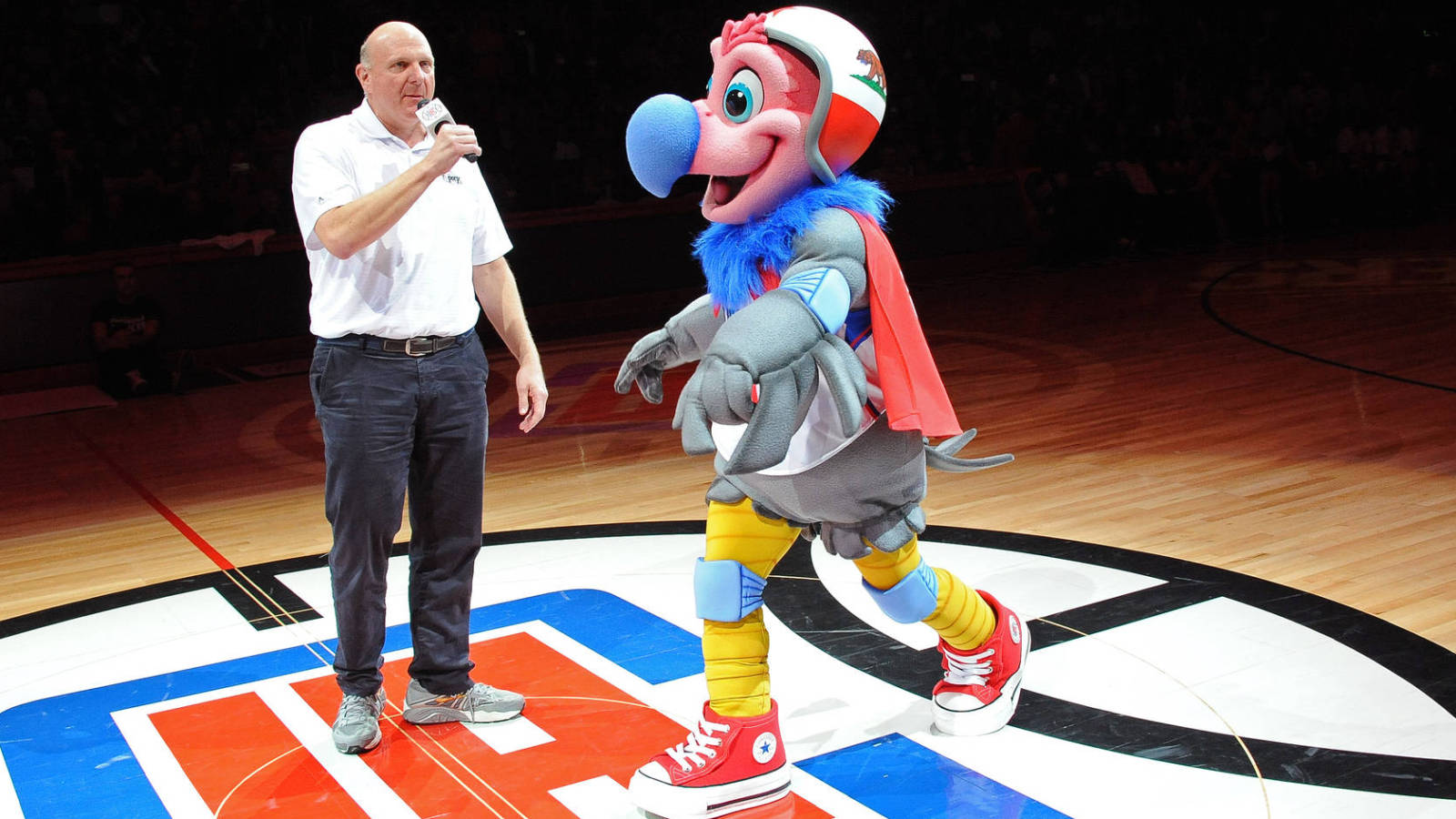 There's an odd trend going on in the NBA right now: Dunking off trampolines.
First, Boston Celtics head coach Brad Stevens dunked off one in practice. Then, when the Los Angeles Clippers introduced their new mascot, Chuck the Condor, Chuck and team owner Steve Ballmer each dunked off trampolines at halftime of a game at Staples Center.
This recent development is equal parts random, weird and entertaining.
But Memphis Grizzlies owner Robert Pera didn't find Ballmer's antics as amusing. The 6-foot-3 competitive owner and avid baller can dunk without a trampoline, and he reminded everyone of that by reposting an old snippet of him dunking in a gym on Tuesday (h/t For The Win):
Who needs a trampoline? Ha.. pic.twitter.com/TSDmhzPflA

— Robert J Pera (@RobertPera) March 1, 2016
Take that, Ballmer (and Stevens, to a lesser extent).
The Clippers and Grizzlies don't like each other much, with a rivalry dating back to 2012 when they first met in the playoffs. The two could meet in the first round of the postseason for the third time in five years — the series winner is tied 1-1 — if the current standings hold up, which would likely be an ugly affair, as the matchup tends to turn into a low-scoring slugfest.
Perhaps Ballmer and Pera could rekindle their beef in April with a dunk-off: Ballmer with a trampoline and Pera without one.
The alternative is escalating the situation by bringing other owners into it. Can't Michael Jordan — or, on the opposite end of the spectrum, Mark Cuban — just come in and settle this? Pera's dunk is cute and all, but he can't touch His Airness.
Jovan Buha covers the NBA for FOX Sports. Follow him on Twitter: @jovanbuha.