Doc Rivers brought to tears in pregame press conference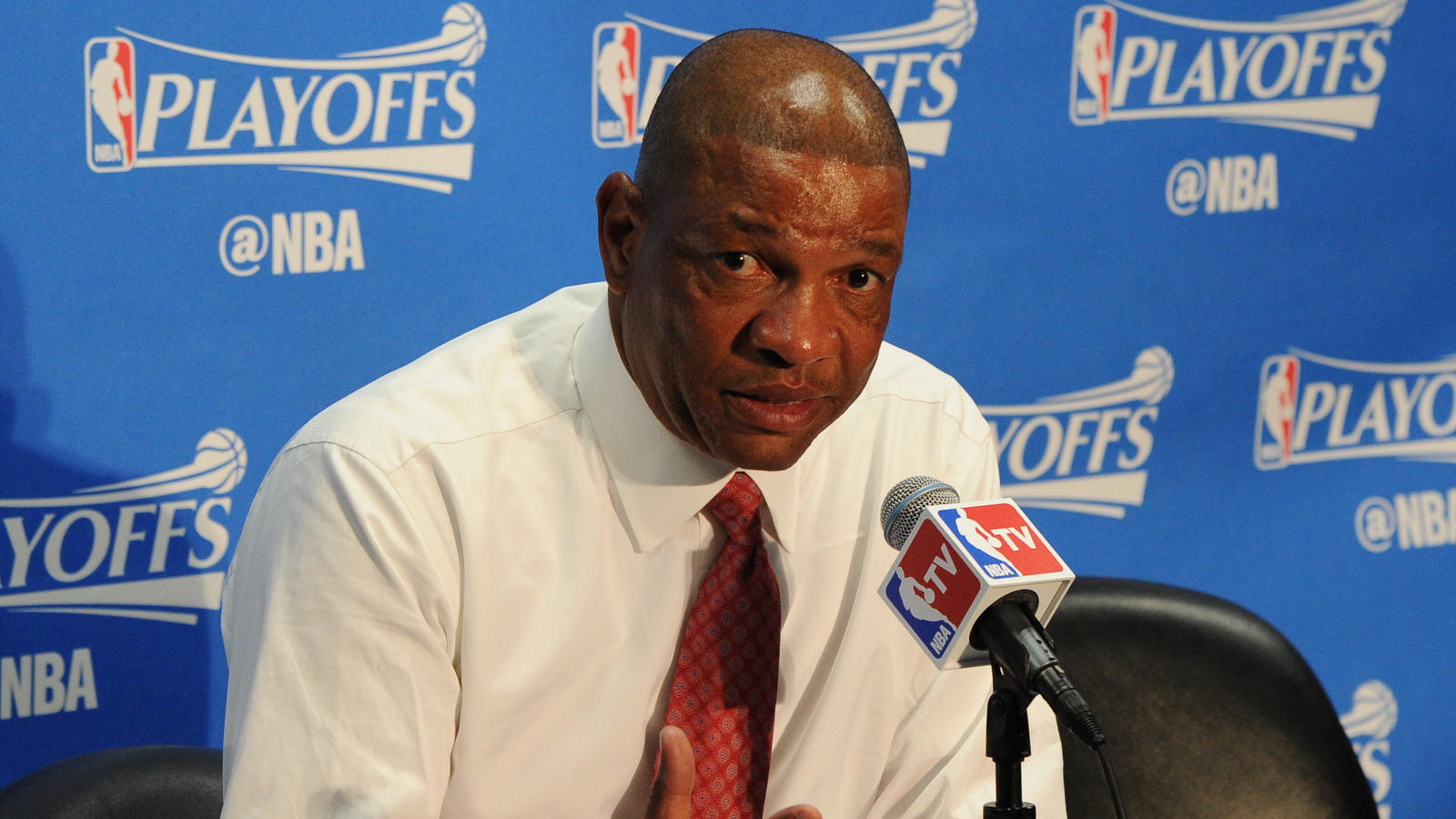 LOS ANGELES — This is an emotional time for the Los Angeles Clippers.
After what seemed a stroke of luck in the form of Stephen Curry potentially missing the entire next round, the Clippers seemed poised to make the Western Conference finals run that has long eluded them.
Then, Game 4 happened. Chris Paul broke his hand. Blake Griffin aggravated a nagging injury he was playing through. The Clippers' two franchise players are out for the rest of the playoffs, lost in the same game. Barring a miracle, the team's season effectively is over.
It's been a hard 48 hours. During the press conference before Game 5 on Wednesday, Clippers coach Doc Rivers was asked about who he leans on in such times to avoid becoming discouraged. The question brought Rivers to tears, as he was reminded of his mother, Bettye, who passed away last year around this same time, and would've been the person he'd be leaning on right now:
Doc Rivers gets emotional when talking about his mother, Bettye, who passed away last year. pic.twitter.com/LQZmgKXjM8

— Arash Markazi (@ArashMarkazi) April 28, 2016
Doc Rivers just got emotional during presser when asked who he leans on during tough times. pic.twitter.com/HxQX9mOIJj

— Lindsey Thiry (@LindseyThiry) April 28, 2016
Here is a transcript of the interaction:
Back in 2008, Rivers had guided the Boston Celtics within a game of the NBA championship when he had a similar emotional reaction involving his father. He choked back tears thinking of Grady Rivers, who died during that season. The Celtics clinched their 17th title two days later by beating the Lakers on Father's Day.
Grady Rivers had juggled his schedule as a Chicago police lieutenant so he could watch his son's games. He had coached his son's baseball team and he watched him became a prep star who went on to college success at Marquette before playing in the NBA.
At the time, Doc Rivers said his father was a tough subject for him to discuss. He hadn't had time to reflect on his father's death during that season, but he said he thought about him often.
The Associated Press contributed to this report.
Check out more NBA content below: