Report: Doc Rivers, Clippers president of business operations in power struggle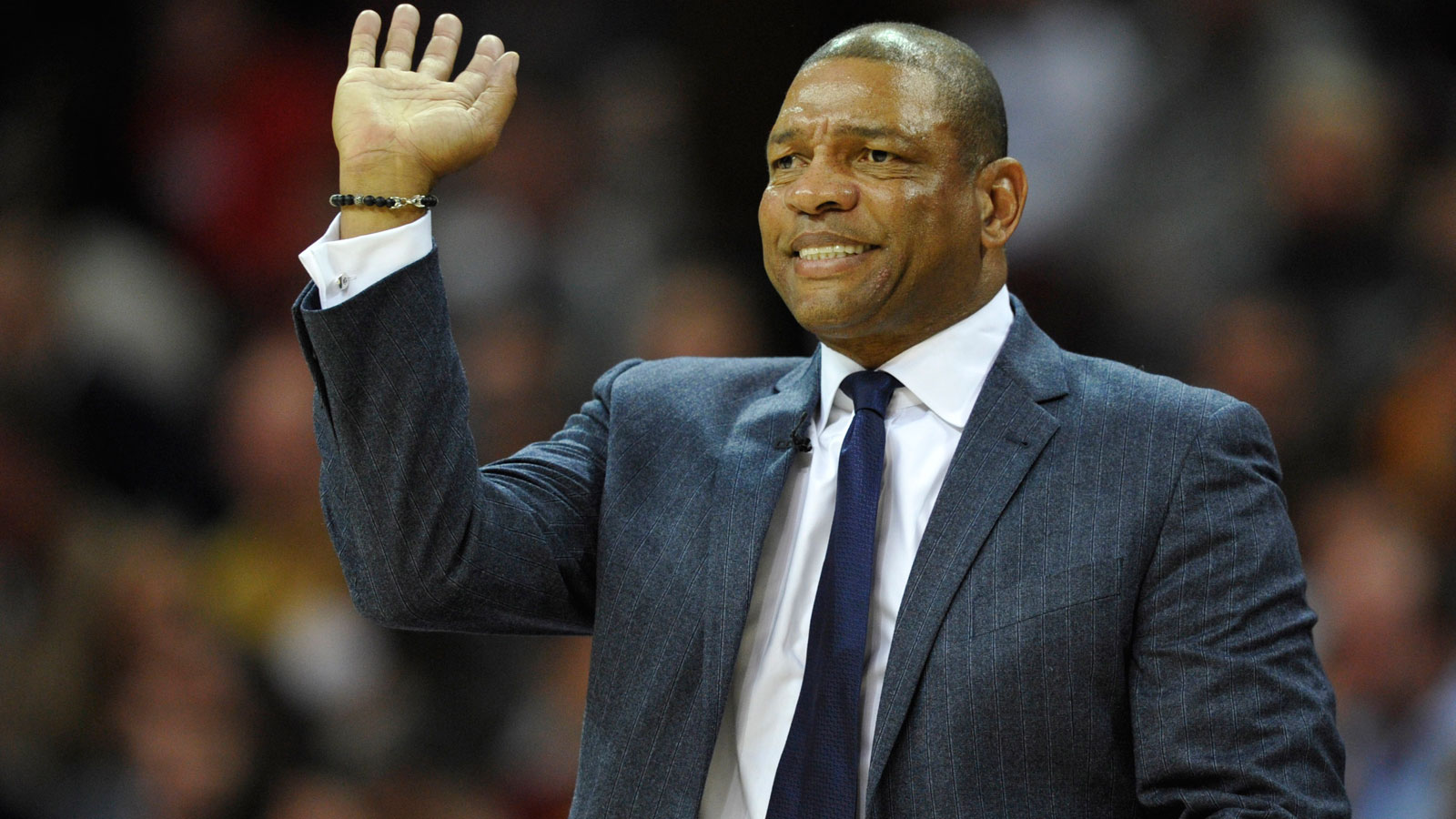 There's always drama in ClipperLand, isn't there?
After Bill Simmons cryptically tweeted that the Clippers are one of the most dysfunctional organizations in the NBA (but no one knows it, yet), we got a hint into what he was alluding to, courtesy of TMZ. Here's what the site had to say:
It gets weirder. Way weirder:
We can't exactly know what this means without asking more questions and actually finding out answers.
Why is she feeling the need to involve herself with basketball decisions? Why would anyone listen to her instead of Rivers when it comes to basketball decisions, even if she is technically a boss? And why have her higher-ups put her in a role to stage this takeover, anyway?
Of course, there's also the elephant in the room for those conspiracy theorists out there: Rivers has been constantly (and deservedly) criticized for his front-office work, consistently struggling to find talent of make cap-savvy moves. But the Clippers had a solid offseason and didn't seem to make any major long-term-hindering decisions. Is that because Zucker, not Rivers, was the one in control?
I'm guessing we'll find out at some point soon.
(h/t TMZ)
After Bill Simmons said the Clips were "as dysfunctional as ever" in the new Ballmer era, TMZ Sports spoke with multiple sources within the organization — including players — who tell us the drama all centers around Gillian Zucker, the team's president of business operations.

Long story short … several players and key staffers feel she's not just stepping on Doc Rivers' toes, but she's creating a divide … leaving many wondering who's really calling the shots in Clipperland.

Zucker was tasked with growing the business side of things when she was brought on back in November, while Doc — president of basketball operations and head coach — is supposed to control all things related to winning.
But we're told Zucker has been increasingly more involved on the basketball side … inserting herself into things like player development and playing time decisions … and it's leaving many people confused, since she's often not on the same page as Doc.

The way it's being described to us … it's like if you have 2 bosses telling you to do 2 different things — who do you listen to? People feel like their allegiance is constantly being tested.

In fact, we're told one player was so frustrated with the power struggle, he actually made the decision not to re-sign with the Clippers because it wasn't worth the headache.

Another point … Gillian comes from a NASCAR background, she was president of the Auto Club Speedway for 9 years — and players tell us it's painfully obvious she doesn't understand NBA culture.

As for Ballmer, we're told people in the organization really like him — but feel he needs to get a grip on the situation before it explodes.
MORE NEWS:
Want stories delivered to you? Sign up for our NBA newsletters.