Chris Paul, Blake Griffin rank in the top 10 of NBA 2K16's overall ratings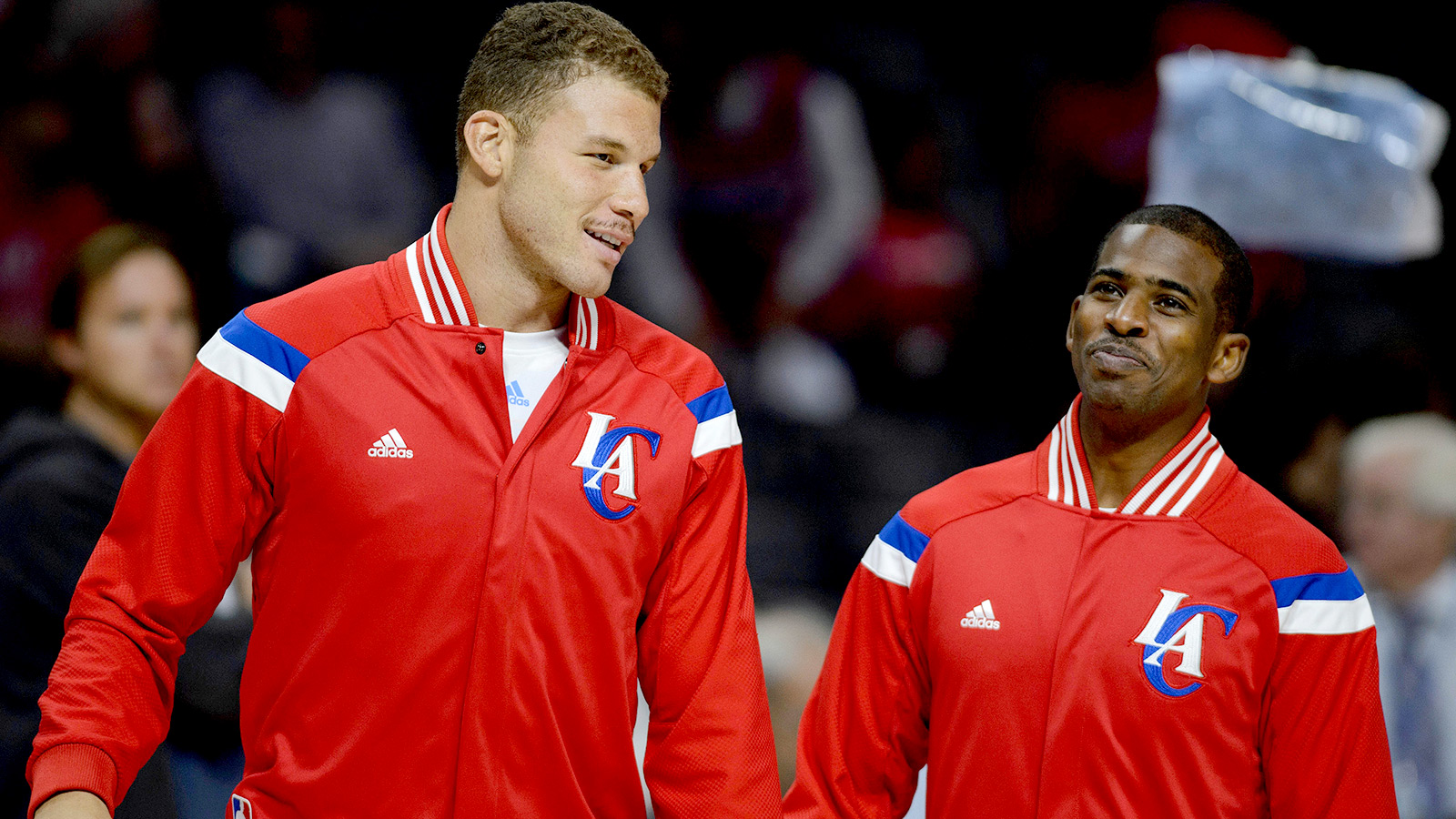 Los Angeles Clippers stars Chris Paul and Blake Griffin each rank in the top 10 of NBA 2K16's overall player ratings.
Paul, who rates as a 90 overall, finished second in the point guard rankings behind Stephen Curry (93):
Though Curry has likely surpassed Paul as the game's premier floor general, the difference is probably closer than three rating points. Curry, of course, is one of the three cover athletes — along with James Harden and Anthony Davis — so it makes sense why he might get a superficial boost.
Griffin rates as an 88 overall, coming in behind Davis (92):
Griffin as the No. 2 makes sense, just like Paul's rating, but the difference between Griffin and Davis is probably smaller than the difference between Curry and Paul (or at least comparable). An 88 rating feels too low for Griffin. He's separated himself from Carmelo Anthony and LaMarcus Aldridge, and should probably be an 89 or 90.
The third member of the Clippers' Big 3, DeAndre Jordan, rates as an 84 overall, which is good for fourth behind Marc Gasol (87), DeMarcus Cousins (87) and Dwight Howard (85).
There isn't much to disagree with here. Jordan is clearly behind Gasol and Cousins, and while some can say he's better than Howard, it seems as if Howard got the best of him in the playoffs in key moments.
Overall, this is a good showing for the Clips' top three players, and they should continue to be one of the most fun teams to play with in the game.
The 10 overall ratings in #NBA2K16. What do you think? Let the debates begin. pic.twitter.com/qGyUIHajzA

— NBA 2K 2K16 (@NBA2K) September 22, 2015
The top 10 point-guard ratings in #NBA2K16. We'll be posting up new top 10's everyday at 10AM PST! RT! pic.twitter.com/wUB3MvKmLn

— NBA 2K 2K16 (@NBA2K) September 17, 2015
The top 10 power forward ratings in #NBA2K16. We'll be posting up new top 10's everyday at 10AM PST! RT! pic.twitter.com/q6LsRtYKR7

— NBA 2K 2K16 (@NBA2K) September 20, 2015
The top 10 center ratings in #NBA2K16. Top 10 Overall to be released tomorrow at 10 AM PST! pic.twitter.com/NnOIzwP2pP

— NBA 2K 2K16 (@NBA2K) September 21, 2015