Blake Griffin would 'absolutely' want to be in 'Space Jam 2'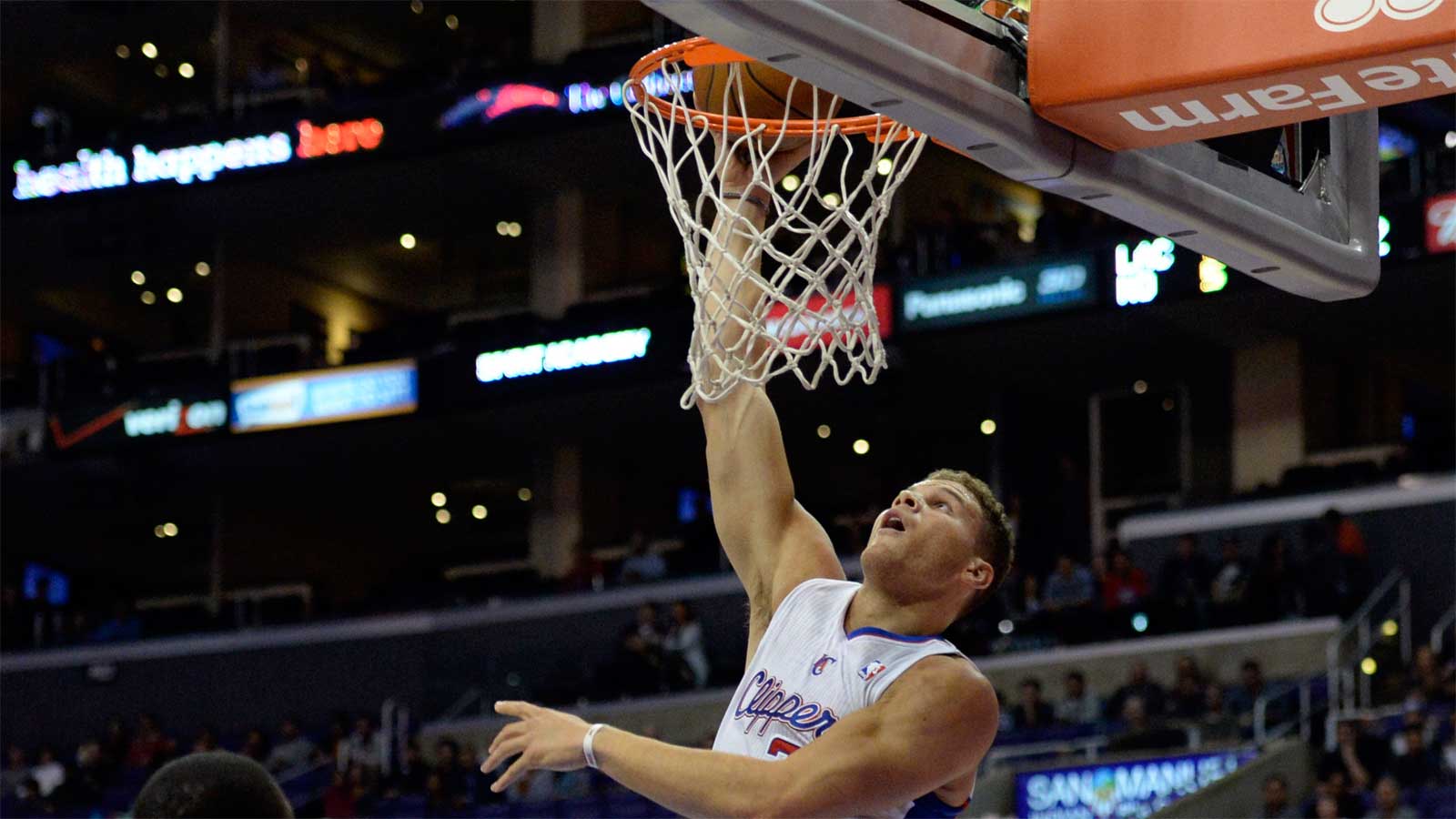 Blake Griffin has hinted at a desire to be in any possible Space Jam sequel before.
It probably started when he participated in a Space Jam table read for Funny or Die a couple of years ago. But it didn't end there. Griffin has spent the first six years of his career pushing Peyton Manning for the Best Actor Athlete title. It's his commercials, his online shorts, his genuine comedy. Griffin is actually funny, and he can certainly act.
So, he left us another hint with this ad campaign for his new show, which was released this summer:
Now, here's what Griffin had to say to Alex Kennedy of Basketball Insiders in an interview that was published over the weekend:
The next step is making sure "Space Jam 2" actually, you know, becomes a real thing.
(h/t Basketball Insiders)
Q: Well, there is one movie everyone can imagine you in and that's Space Jam 2. Your recent Marvin the Martian commercial got some Space Jam fans excited. Would you like to be in a Space Jam sequel if it ends up being made?

Blake Griffin: "Oh absolutely, absolutely. I'd love to be involved in any capacity, really. Space Jam was a huge part of my childhood. I actually had a Space Jam themed birthday party as a teen. Then, when I turned 21, my friends got me a Space Jam cake again just to re-live the glory days. It has been a big thing for me so being able to be involved in any capacity would be great, even just being one of the guys that's in there would be cool. I think it would be a lot of fun. If you told me when I was 8 years old that I could possibly have a chance to be in Space Jam 2, it would have blown my mind. That would just be like another check off the bucket list."
MORE NEWS:
Want stories delivered to you? Sign up for our NBA newsletters.