Looney's been quietly earning playing time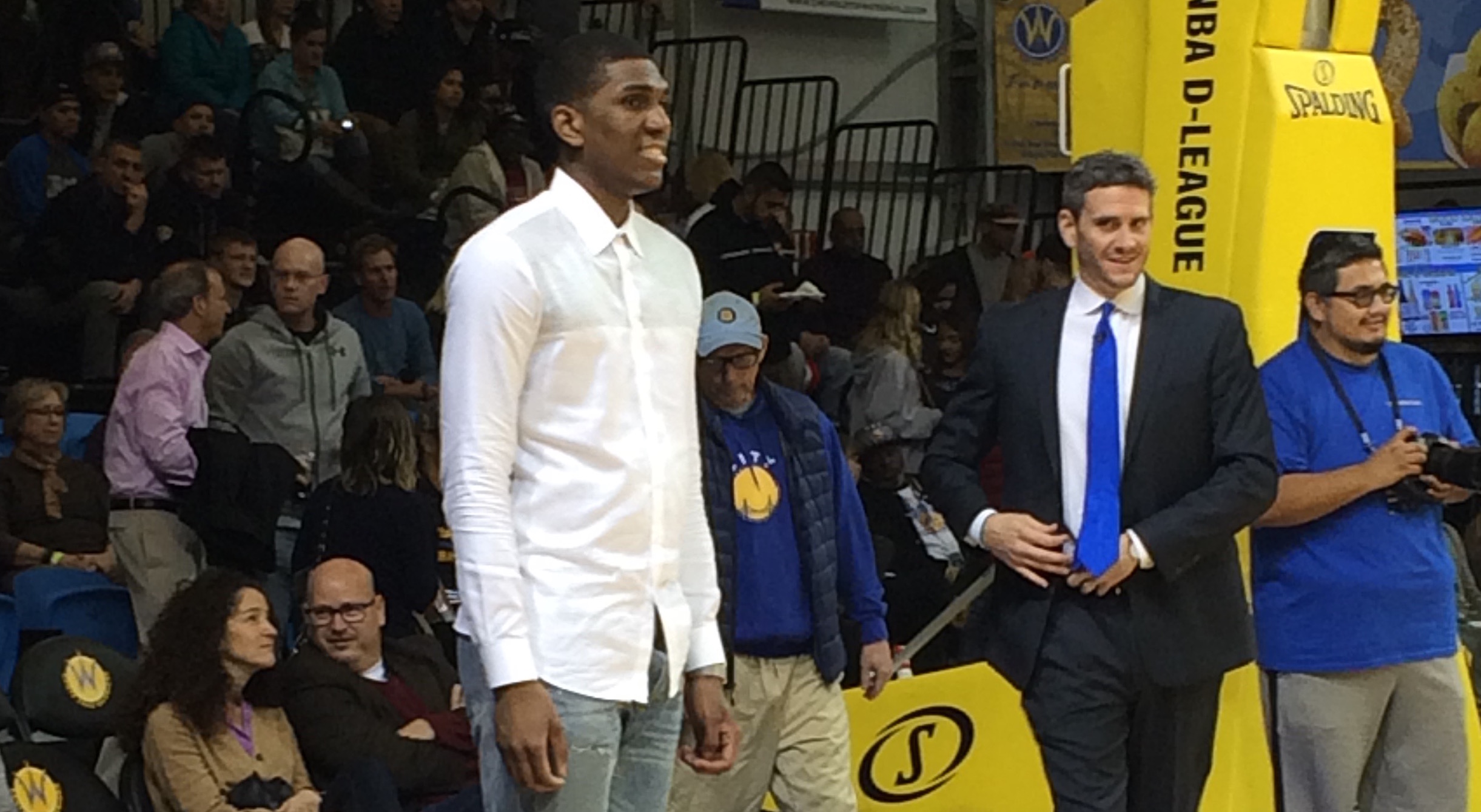 Although the season is young, some of the players on the Warriors are already earning more playing time. This includes second year forward Kevon Looney,who has played more often and efficiently than in his rookie year.
The Golden State Warriors are now 4-2 after a loss to the Los Angeles Lakers (3-3) and it is fair to say this was not how Dub nation expected the season to start. Another unexpected development so far this season for Golden State is the impressive, efficient play of Kevon Looney.
Even in the loss to the Lakers, Looney played well off the bench making all five of his attempted shots. He ended his game playing only twelve minutes, but scoring eleven points and finishing with five rebounds. The young forward is coming off a rookie season last year where he only played 4.2 minutes per game (in five games played). He has already played in more games this season and is currently averaging 7.5 minutes per contest.
Looney has not just been playing more, the young forward is actually playing better. Throughout the first six games of this season he is shooting an incredible .769 percent from the field. He has also upped his points per game average from 1.8 to 3.8 this year. Looney has also been getting rebounds at a good rate averaging 3.0 per game.
Looney is only twenty years old and is one of the Warriors young players who should earn more playing time. The Warriors team has definitely improved it starting lineup, however with the acquisition of Kevin Durant, the Warriors had to let go of some of their productive bench players.
Dub nation had to say goodbye to players like Festus Ezeli and Leandro Barbosa. Although these players did not make headlines they did add depth to the Warriors team. Depth was one of Golden State's biggest strengths last season and if they want to make up for the production they lost, they need to rely on players like Looney and McCaw.
More from Blue Man Hoop
This article originally appeared on