Locked On Magic: Orlando Magic, New York Knicks trying to break through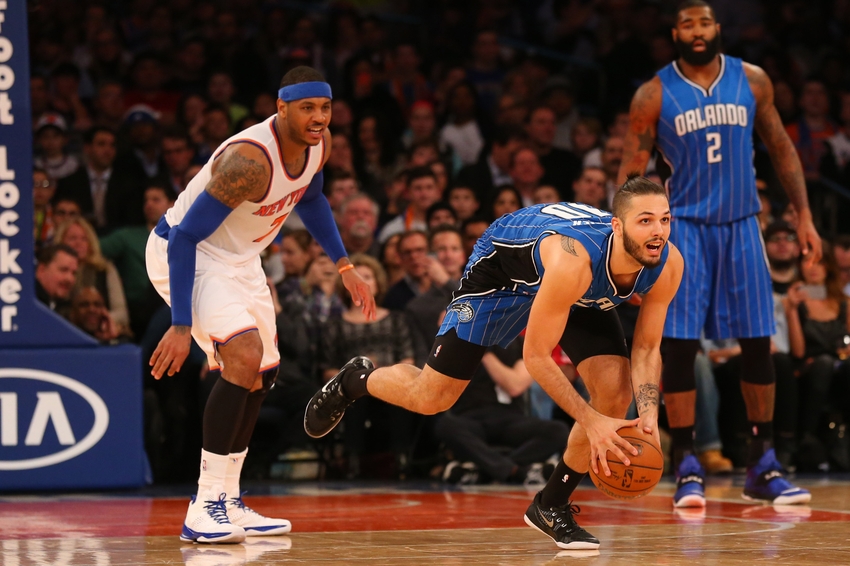 The Orlando Magic and New York Knicks underwent massive change this season as they try to make the Playoffs. In a crowded East, things have to break perfect.
The Eastern Conference is a mess in many ways.
There are a number of different combinations that could make up those eight seeds. The general consensus is that the Cleveland Cavaliers, Toronto Raptors, Boston Celtics, Detroit Pistons are near locks to make the Playoffs. The Indiana Pacers, Charlotte Hornets and Atlanta Hawks are likely in the conversation as safer bets. That leaves just one spot remaining for a team to climb back into the Playoffs.
And a lot of teams capable of taking that spot.
The season will play out the way it will. There will be surprises. Predictions will be wrong. But there is a razor thin margin for error.
And the Orlando Magic and New York Knicks took different approaches to reform their teams after missing the Playoffs last year. But after transforming their rosters, they both now expect to make the Playoffs.
On today's episode of Locked On Magic, I chatted with Jared Dubin of Locked on Knicks to discuss these two teams' changes and their prospects for making the Playoffs:
There may not be two more interesting or variable teams in the Eastern Conference this year than the Orlando Magic and New York Knicks — and that is saying something.
As Dubin said, at their best the Knicks, who acquired Derrick Rose and Joakim Noah to pair with Carmelo Anthony and Kristaps Porzingis, could win 50 games. They certainly have the talent to do so. And the star power from Rose and Anthony along with the budding Porzingis gives them a positive outlook.
But at their worst, the Knicks could be an injured mess that struggles to coalesce and cannot share the ball.
The Magic are in the same boat, for different reasons.
Orlando added a lot of players, but is short on sure things. The team has tons of defensive potential. But no one knows where the offense will come from. Or which players will have to step up for the Magic.
Like the Knicks, the Magic could win 45 games and make the Playoffs or be stuck somewhere near 35 wins.
They are two of the most intriguing teams in the conference. It will be interesting to see what happens.
Be sure to follow Jared Dubin on Twitter @jadubin5 and Locked On Knicks @lockedonknicks. And subscribe to the Locked On Knicks Podcast on AudioBoom or iTunes. Definitely listen to his conversation with Dan Werly on the ongoing civil trial against Derrick Rose.
You can subscribe to Locked On Magic on AudioBoom, iTunes and Stitcher.
More from Orlando Magic Daily
This article originally appeared on