Local Chicago commercial might be the secret to the Warriors' success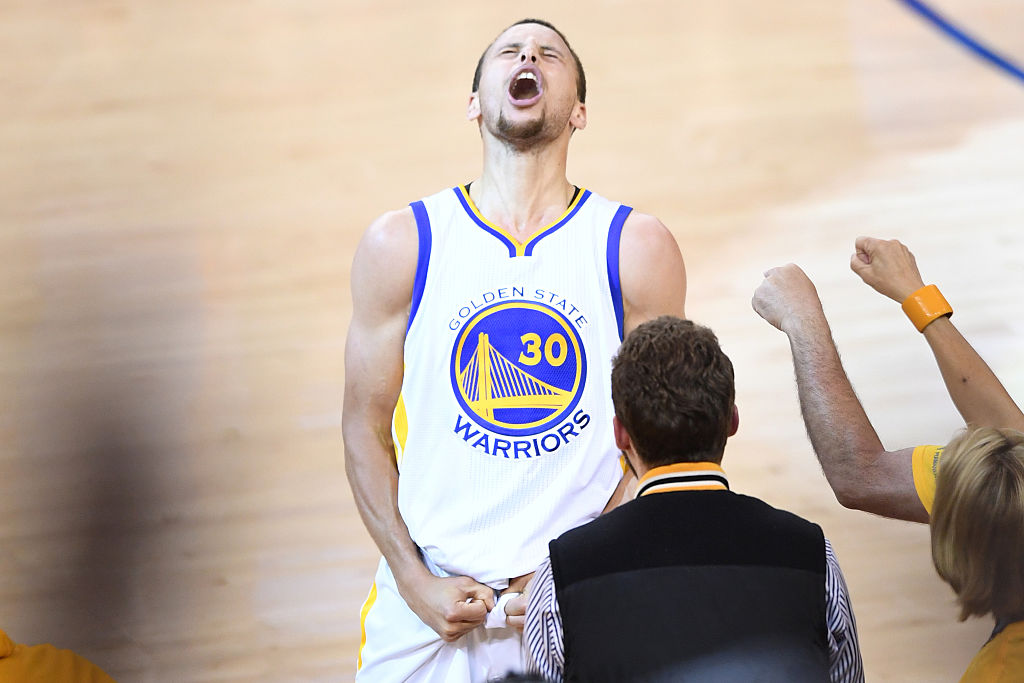 The Golden State Warriors have absolutely annihilated the Cleveland Cavaliers this NBA Finals. There's no way around this hypothesis. Actually, if you think about it, they've annihilated everyone the past two seasons not named the Oklahoma City Thunder and Memphis Grizzlies.
How can a team be this dominant in this era of basketball with so many superstars?
We can sit here and debate the X's and O's of "Smallball" and "Pace and Space" all day long, but the secret may be in the form of a pregame dance/song ritual Steph Curry has with two courtside security guards before the Warriors take the court as a team for pregame warm-ups:
After extensive research, the jingle is sourced to a company called "Jones' Good Ass BBQ & Foot Massage."
It appears the Warriors are aware of the positive juju the jingle has brought Steph, as Jones himself was present at Oracle Arena before Game 2 and permitted to promote his unique product.
Explains everything. The power of "Good Ass BBQ & Foot Massage" cannot be defeated. Find yours or feel the wrath of the 2016 Golden State Warriors.
So this is the song Steph Curry & the Golden State Warrior security guards sing before each home game #Dead 💀💀💀 pic.twitter.com/QXTYDqwt25

— Matthew A. Cherry (@MatthewACherry) June 6, 2016