LeBron unleashes beast-mode vs. Bucks, throws down monster dunks
LeBron James had trouble hiding his frustration a week ago when the Heat lost a tough, gritty overtime battle with their bitter rival, the Pacers.
After the game, LeBron was down in the dumps, tired of the Heat's inconsistent play and frustrated with the officials.
What a difference a week makes.
When you're struggling in the NBA, there's nothing better to lift your spirits than to run into matchups against the Pistons (who are so bad they recently allowed the Sixers to avoid making the worst kind of history) and the Bucks (worst NBA record with all of 14 wins).
LeBron must be feeling better, because he unleashed full-on beast-mode in another matchup against the Bucks on Wednesday night, with Ekpe Udoh taking the brunt of the damage on a killer tomahawk dunk.
With the Heat looking for their fourth straight win, LeBron clearly wasn't messing around.
The dunk quickly went viral.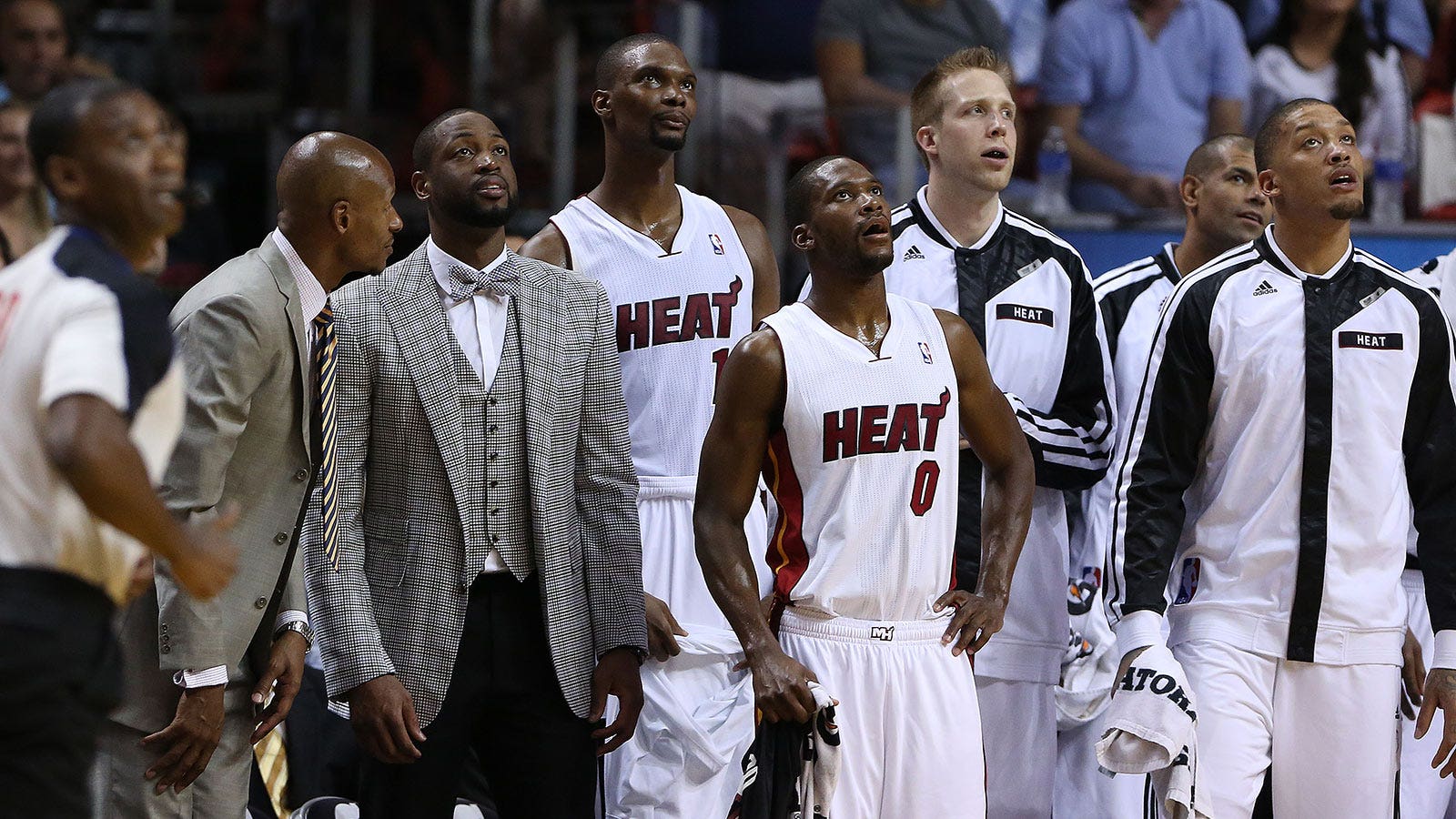 Later, the Bucks parted the lane as LeBron continued the show with a double-clutch reverse dunk.
Trying to block a dunk from Lebron was probably not one of his better life choices. pic.twitter.com/s0ltpnOzJq

— Tomahawk Tiger (@tomahawktiger) April 3, 2014
LeBron, with minimal regard for human life. http://t.co/5NbpmNEqtn

— Tim Reynolds (@ByTimReynolds) April 3, 2014
That dunk by Lebron……

— koopa troopa (@luapdarula) April 3, 2014
IS THERE ANYTHING BEYOND A CYBORG TO REFER TO LEBRON AS?

— Slim Duncan (@Scope_J) April 3, 2014
LeBron boomed on somebody from the Bucks somethin serious tonight.

— Kedran (@kd_thafuture) April 3, 2014
Lebron's dunk tonight is for sure the highlight of the Milwaukee Bucks' season.

— Michael Schaefer (@Mickey_Schaefer) April 3, 2014
Lebron destroyed Udoh on that dunk🏀 #Heat

— Sean Harnett (@sharnett2) April 3, 2014
LeBron's back to the high level play. just in time for playoffs

— sam (@hypebeastSammy) April 3, 2014
LeBron finished with 17 points, eight assists and four rebounds as the Heat earned their fourth win in a row, downing the Bucks 96-77.