LeBron: No. 1 objective right now is to re-sign Tristan Thompson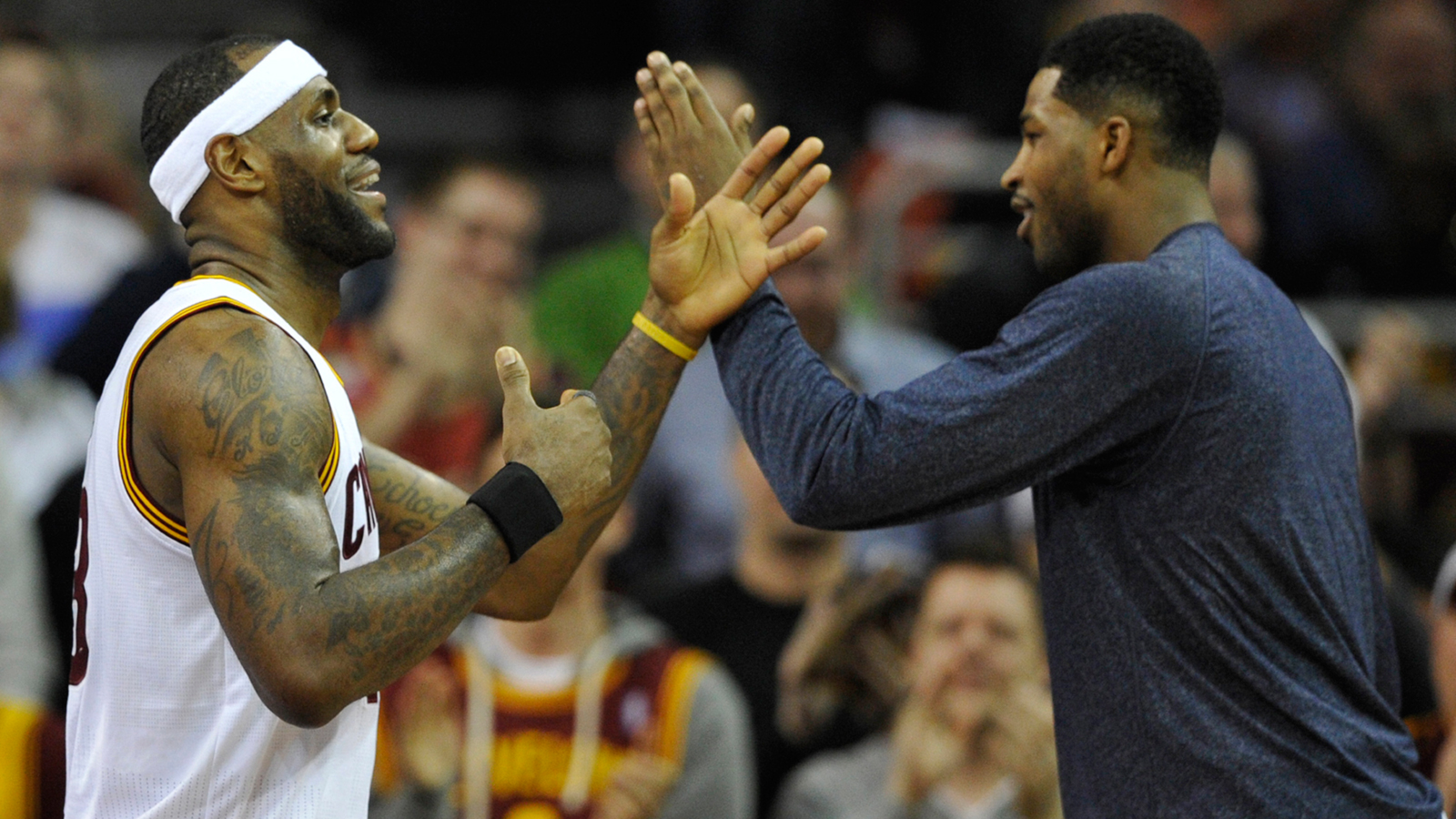 The Cavaliers will be the preseason favorites to come out of the East next year and return to the Finals, but that's assuming all of the key pieces from last season return at 100 percent.
Right now, a big piece of the puzzle in Tristan Thompson remains unsigned.
Thompson is holding out for max money, somewhere in the neighborhood of $94 million over the next five years. The problem for Cleveland is that if they agree to that this summer, they're looking at a luxury tax bill in excess of $46 million just for next season; if they can hold off giving Thompson that max deal just one year, they'd be in a far better position because the salary cap is going to spike 30 percent or so, which would drastically reduce any tax dollars due.
Thomson is a restricted free agent, and could play out the upcoming season on a one-year qualifying offer, and then become an unrestricted free agent next summer and really cash in. But his agent says Thompson won't return to the Cavaliers if that's the route his client is forced to go.
LeBron James, who shares an agent with Thompson, weighed in on the situation, according to ESPN's Brian Windhorst.
"Our No. 1 objective right now is to sign Tristan," James said Thursday at Cedar Point amusement park. "He's a huge part of our team. Short-term and long-term he makes our team more dangerous."
"Things need to be worked out from his side and the Cavs but we need him back," James said. "I think our front office has done a great job this summer. The next step is to get Tristan done."
Tristan's deal will indeed get done. The only question is how long it will take for the Cavaliers to make that very pricey decision.