LeBron James says he's 'surprised' Miami Heat gave up on Chris Bosh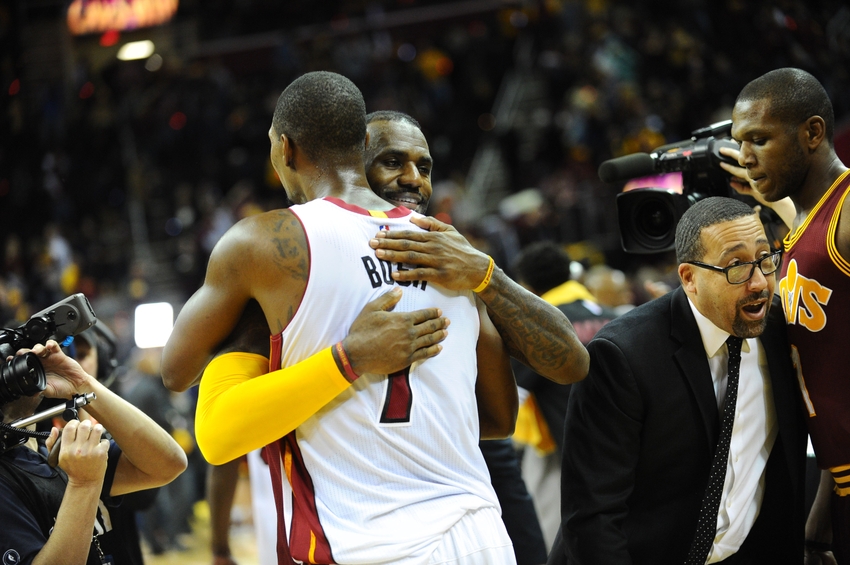 Locked On Heat is a daily podcast covering the Miami Heat, part of the Locked On Podcast Network. Subscribe on iTunes and leave a review.
LeBron James said he was surprised by how the Miami Heat announced that Chris Bosh's career with the team was over.
"We all know it's probably a difficult situation for him," James said Tuesday, after the Cavs' first practice. "(I was) pretty surprised a little bit to hear that the team is just done with him, and then to come out and say it. It's not like I've been there, to know exactly what's going on in the interior. So I've only seen it from the exterior like the rest of us.
Wes Goldberg and David Ramil discuss if LeBron was out of line.
They also talk about the possibility of seeing Mario Chalmers on the Cavaliers (8:00), the teams comments about trusting Hassan Whiteside with his new contract (12:30), Whiteside's motivation (17:00), Dion Waiters' conditioning (20:00), whether or not it's time to give up on Josh McRoberts (24:00) and if the Heat should sign Josh Smith (31:00).
Locked On Heat is part of the Locked On Podcast Network and can be found on iTunes, Google Play and Stitcher. Like what you hear? Rate us on iTunes and leave a review, it helps.
To ask mailbag questions, inquire about advertising or to just say hi, email us at LockedOnHeat@gmail.com and follow us on Twitter @LockedOnHeat.
This article originally appeared on