LeBron James Pays tribute to the troops with new shoe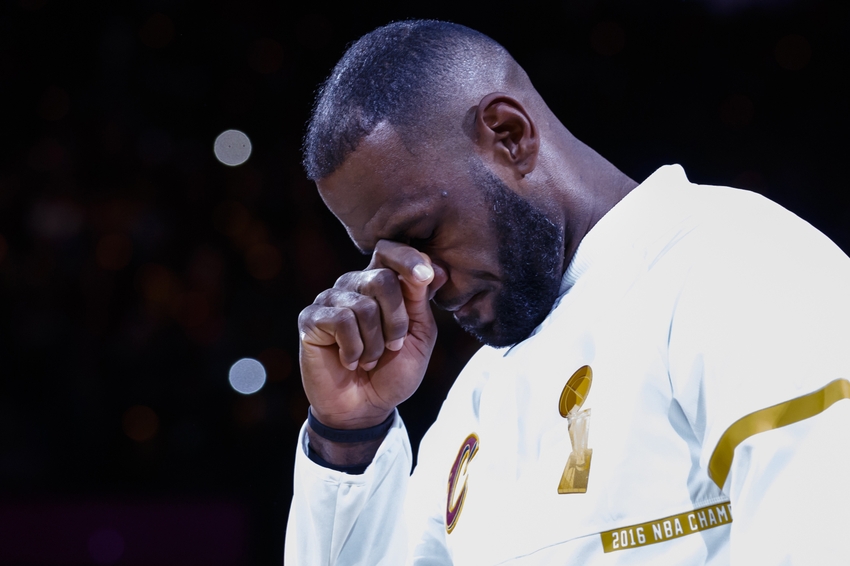 LeBron James has some pretty awesome shoes that he'll be wearing to honor Veteran's Day
Three days removed from one of the most controversial elections in United States history, NBA Superstar LeBron James made a huge statement Friday night when he took the court in his new Nike Zoom LeBron Soldier 10 iD shoes against the Washington Wizards.
The latest LeBron shoe is being worn as tribute to all the veterans that have fought to make this country the great nation that it is on Veterans Day.  But more importantly, LeBron is also making a statement that the country needs to unite and not continue to divide in the wake of the recent Presidential Election.
While some Americans are protesting the nomination of Trump as President of the United States under the idea that he is sexist and a racist, for the NBA's biggest star whom also happens to be a minority, to make the statement he is making tonight is remarkable.
LeBron has become more and more socially aware of his impact on the world in recent years such as the Black Hoodie he wore to support Trayvon Martin, or threatening to boycott the league if they didn't remove Donald Sterling for racist remarks, and made another attempt to bring the country together Friday night.  He continues to show the growth in maturity he has made since taking his talents to South Beach and returning to Cleveland and leading the Cavs to their first NBA Championship.
The Cavs are 6-1 on the season and tied for the best record in the Eastern Conference with the Charlotte Hornets.  However, the Cavs weren't the only team to have a basketball player show tribute to the troops.  LeBron also provided the entire Ohio State University Basketball team with a fresh pair of Nike Zoom LeBron Soldier 10 iD shoes for their matchup with Navy.
This unselfish gesture seems to go in line with play on the court to start the season, as he's been averaging 9.9 assists per game in the first seven games. If the season was to end today, this would be his highest assist per game average in his entire career.
This article originally appeared on