Maverick Carter indicates LeBron's Nike contract is worth more than $1 billion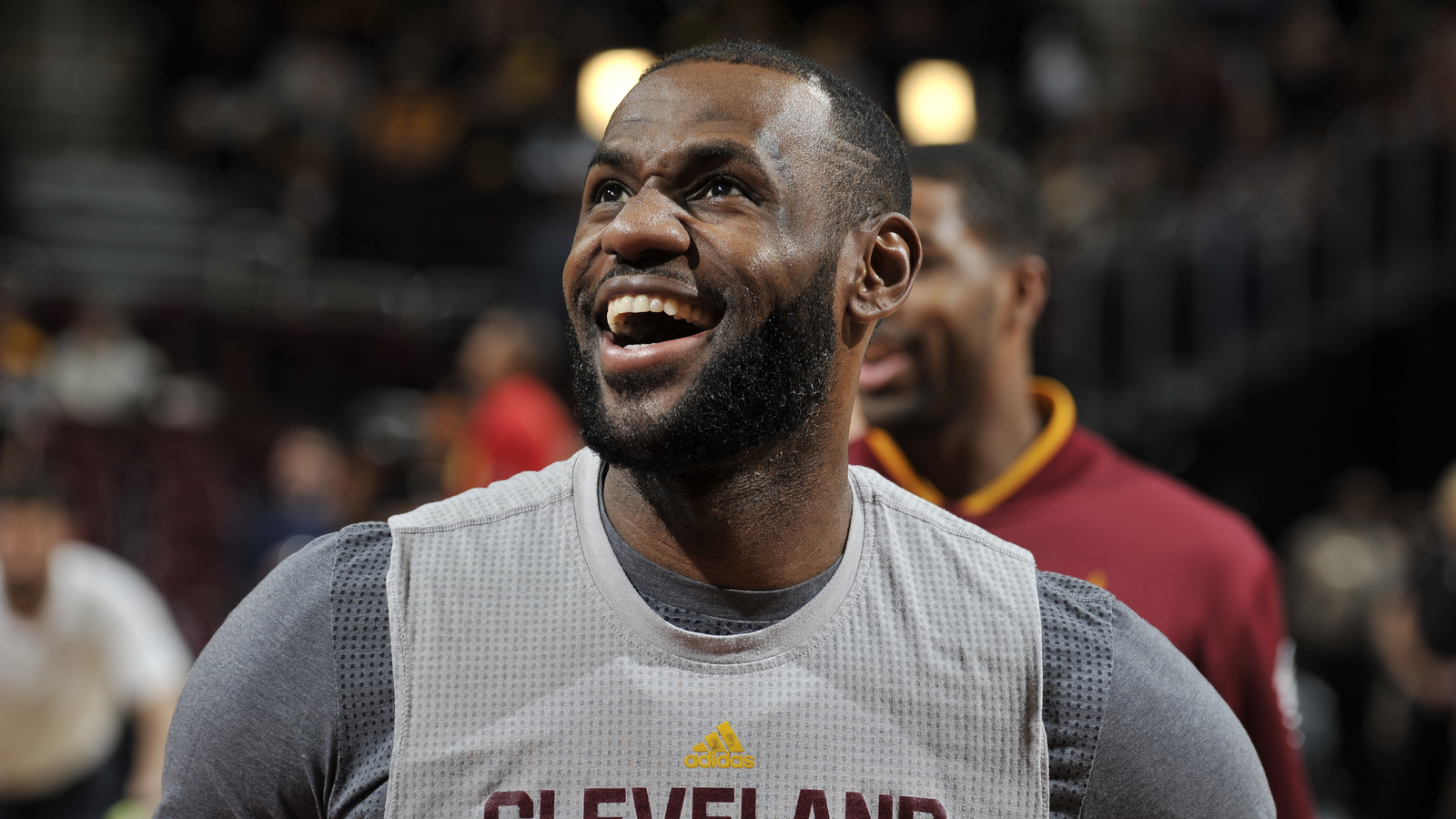 Was Kanye West really right about something?
When West said Nike "gave LeBron a billy (billion) not to run away" on a song called "Facts", was it actually a fact?
Sure sounds like it, according to LeBron James' business manager, Maverick Carter.
LeBron signed a liftetime contract with Nike in December, and while the terms haven't been released, Carter confirmed it was a jaw-dropper in an interview with GQ.
How much was the deal for? I can't say. Come on, Mav! Can you ballpark it? What are people saying? Kanye said a billion. So a billion. [Maverick smiles and points one finger skyward.] Holy (expletive). Yeah. It's a fantastic deal. Nike feels great about the deal. That's the most important thing. As great as I feel, as great as LeBron feels — Nike feels fantastic about it. It's the largest deal in the history of the company. Their hope is he makes even more. And our hope is that, too, obviously.
More than $1 billion? That's even crazier. And so is this: Carter's comments suggest LeBron could've gotten even more.
So you just negotiated an unprecedented lifetime contract for LeBron with Nike. What's your secret to being a great negotiator? You have to go into the room understanding a couple things. You have to know what you want. You have to know how to clearly articulate those things. You have to know what's important to the other side and what they want. Be able to articulate those things, too. And then you have to be willing to not take everything. If you go into the negotiation like, I'm gonna get every dollar, every piece of real estate — I'm just gonna take this guy's (expletive) pants off — you may be able to do that once, maybe twice, but after that, people aren't going to want to do business with you. When you're negotiating something like the Nike deal, it's gonna last a lifetime, literally. The minute this negotiation's over, we're gonna work with these people every day. So you don't want to leave them with a bad feeling.