LeBron James (kind of) addresses Dwyane Wade contract opt-out rumors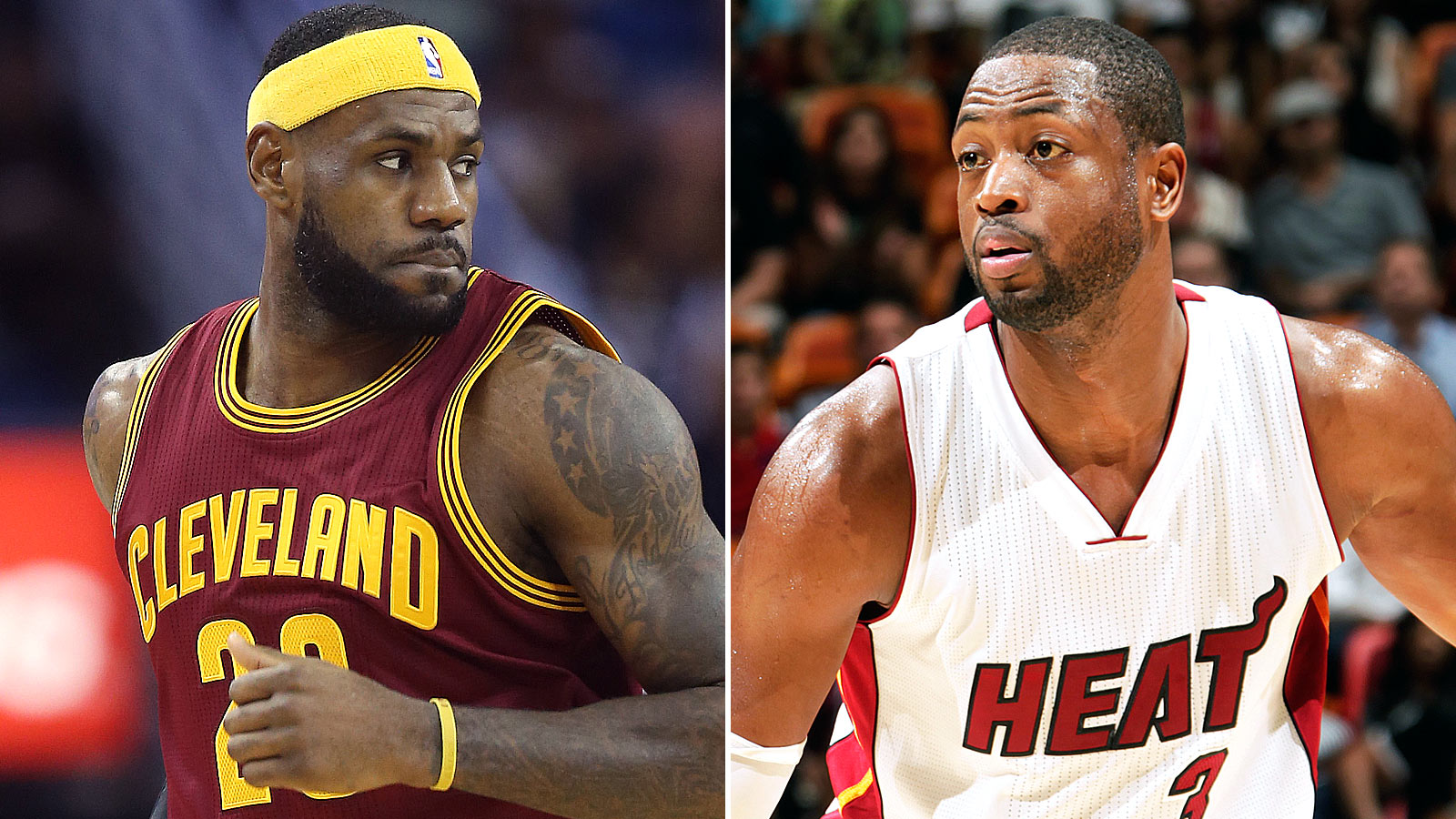 With the Miami Heat and Dwyane Wade reportedly struggling to come to terms on Wade's next contract — or even on whether he'll opt out or in to his current deal — it's no surprise that rumors are already springing up about a possible Wade reunion with LeBron James as a member of the Cleveland Cavaliers.
It's quite the fantastical rumor, one going beyond speculation and approaching the realm of pure fiction. And for his part, James was having none of the discussion about Wade's contract status at Cavs practice on Monday. As the Sun-Sentinel's Ira Winderman reports, James went with the hard no-sell on questions about Wade, saying that until his former teammate officially said he was opting out, James had no comment.
So that's the end of that, right? It's not like Wade and James will be in the same building for Games 2 and 3 — what's that? Dwyane Wade is joining the Finals broadcast for Games 2 and 3? Oh. Well, then. This should be fun!
(h/t Sun-Sentinel)
Photo Credit: Isaac Baldizon/Getty Images
Yes, LeBron was asked today about Wade. This is what he had to say . . . pic.twitter.com/hpCjU59hcy

— Ira Winderman (@IraHeatBeat) June 2, 2015