LeBron James is Sports Illustrated's 2016 Sportsperson of the Year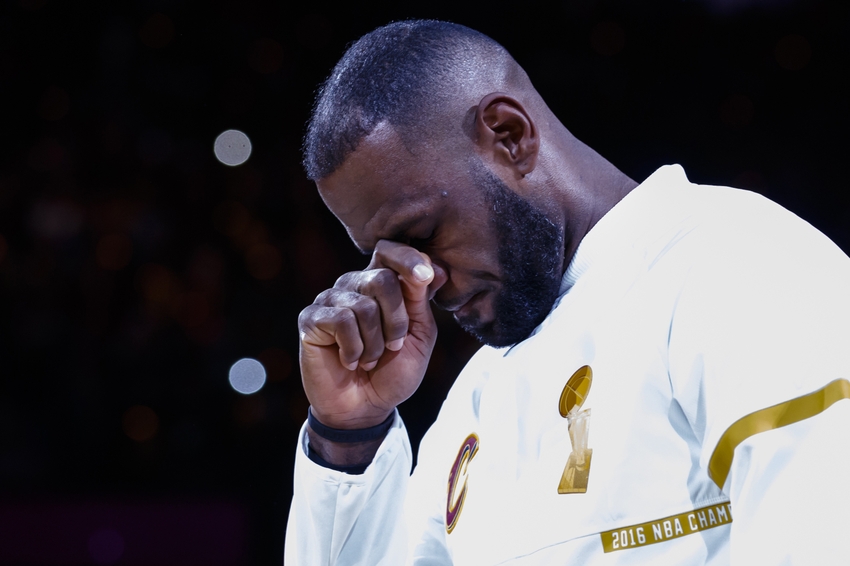 Sports Illustrated has selected the Cleveland Cavalier's LeBron James as their Sportsperson of the Year for 2016.
In the sports world, 2016 was a steady churn of historical breakthroughs. The Chicago Cubs ended their 108-year World Series drought in dramatic fashion. Leicester City won the English Premier League, one of the most improbable championship runs in any sports. The Rio Olympics saw Michael Phelps build on his incredible legacy, and Katie Ledecky lay the first bricks in hers. And yet, nothing could really hold a candle to the brilliant light of LeBron James.
James helped his Cleveland Cavaliers overcome a 3-1 NBA Finals deficit against the Golden State Warriors, the greatest regular season team in league history. In doing so, he brought the first major sports championship to the city of Cleveland in 52 years, delivering on an actual promise he made when he returned to the team two years ago, and an implied promise that was foisted upon him when he first rose to prominence as a high school phenom in Akron.
LeBron James carried the weight of expectations for an entire region and, when the odds were the longest and the lights were the brightest, he finally delivered.
As the Sports Illustrated editors pointed out in their announcement, this award is bestowed for more than James' incredible work on the court, saying, "He lent his voice, too—fitting, because this Sportsperson honor—James's second—also represents the impact an athlete can have beyond winning rings or medals."
James has used his voice to speak out on the issues that matter to him, like the presidential election, police violence, and gun violence in general. He has used his position and wealth to help raise up those around him, teaming with Nike to donate gear to a high school basketball team, and funding college scholarships for as many as 1,000 Akron high school students.
There were many deserving candidates for the Sportsperson of the Year for 2016 — LeBron beat out Stephen Curry, the Chicago Cubs, Simone Biles, and Breanna Stewart, among others. In the end, it was his tremendous impact on the court, in his community, and in our broader culture, that separated him from the pack.
Congratulations Mr. James, and thank you for a tremendous year.
This article originally appeared on