Kids can dunk like LeBron James with Little Tikes hoop set
Want to learn how to dunk like LeBron James?
You might be out of luck, but your kid try to perfect their craft on LeBron's Little Tikes "Dream Big basketball set.
The popular kids toy company has teamed up with the LeBron James Foundation to launch a new line of licensed sports toys.
The first items of the line include a mini hoop basketball set for toddlers and the "Dream Big basketball set," which are now available for presale through the Toys R Us website. They will debut in all Toys R Us stores nationwide in April.
The company released a promotional video for the product, in which James talks about learning to dunk on his Little Tikes hoop set at the tender age of three.
"To this day, I still have a Little Tikes hoop sitting in my house just because of all the days I spent playing on it as a kid. It's one of the first gifts you get when you are old enough to do that," said James. "That's where I honed my skills. If it wasn't for that Little Tikes hoop, I wouldn't be who I am today."
James often refers to himself as "just a kid from Akron," so it's only fitting that the Little Tikes hoop says "Just a kid from," with a space for the child to write in his or her hometown.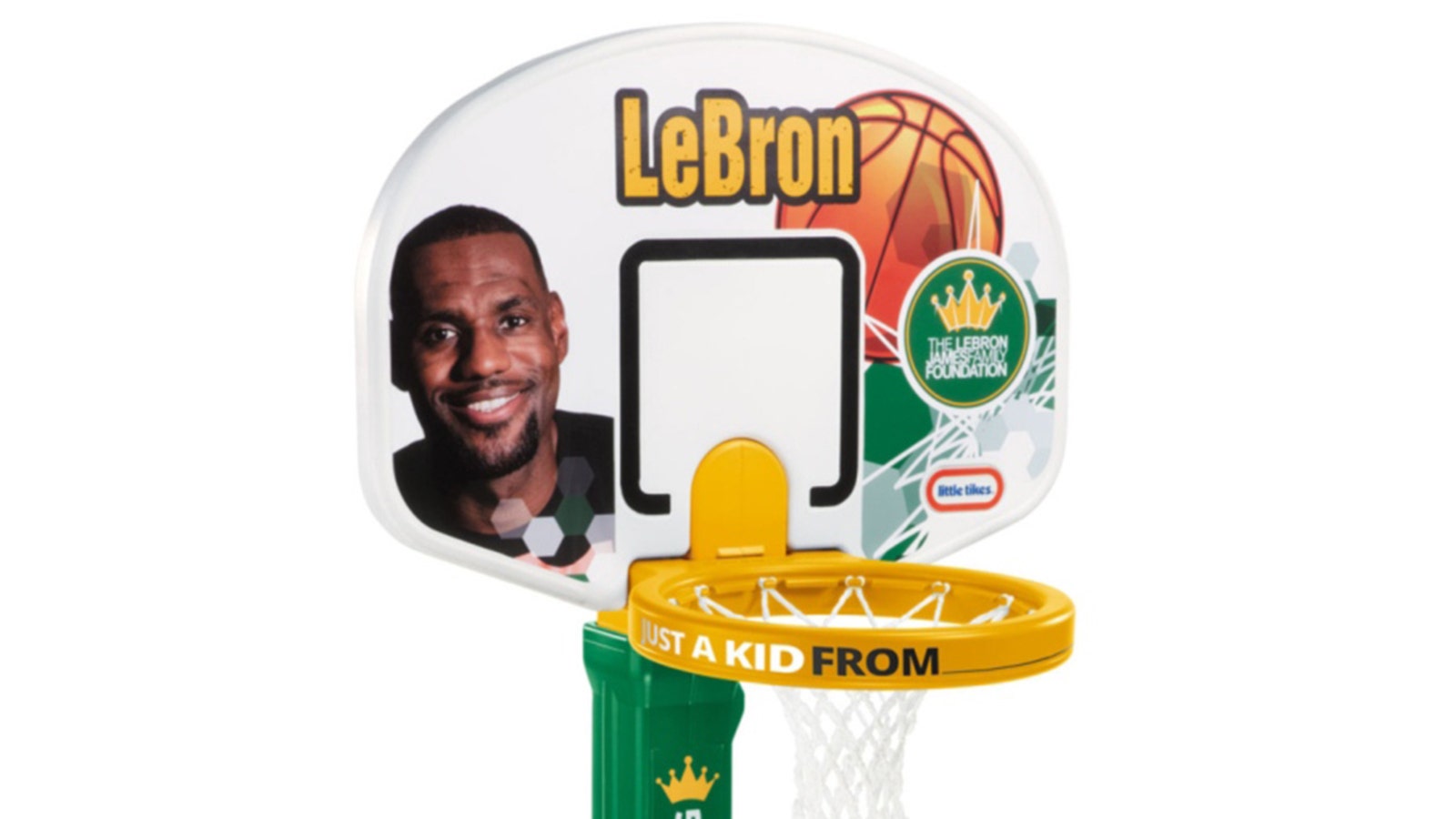 An image of James is featured on the backboard, and another one of his sayings, "I promise to dream big," is displayed along the post.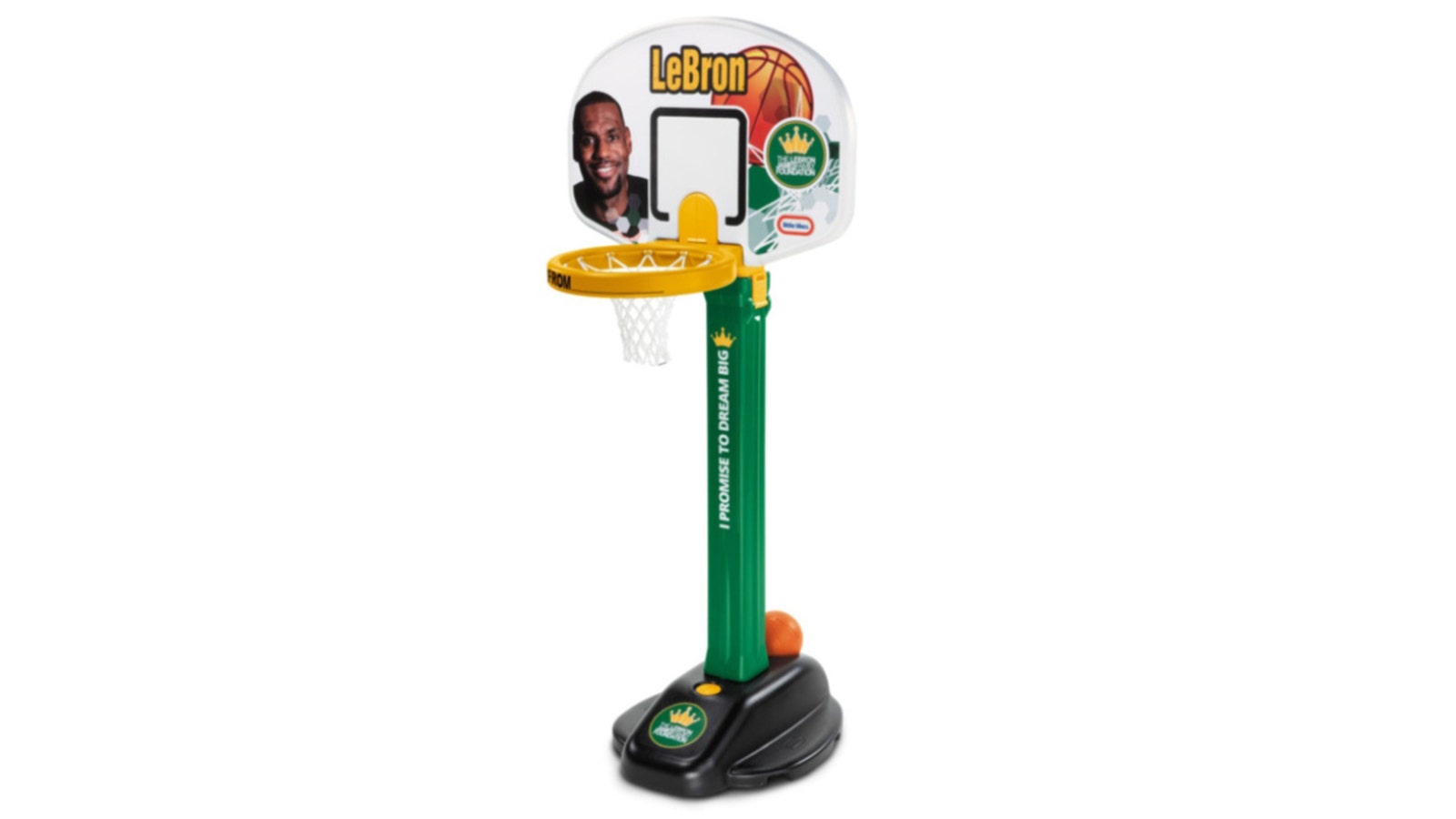 For every product sold, a donation will be made to the LeBron James Foundation, which works to help Akron-area children stay in school and get involved in their community.
🔨 #TheLobTheJam 🔨@KevinHart4Real with the lob, Lil' Chris with the jam!https://t.co/DbzheRMWLs

— LA Clippers (@LAClippers) February 14, 2016