LeBron James demands a free dinner after Timofey Mozgov's new Lakers contract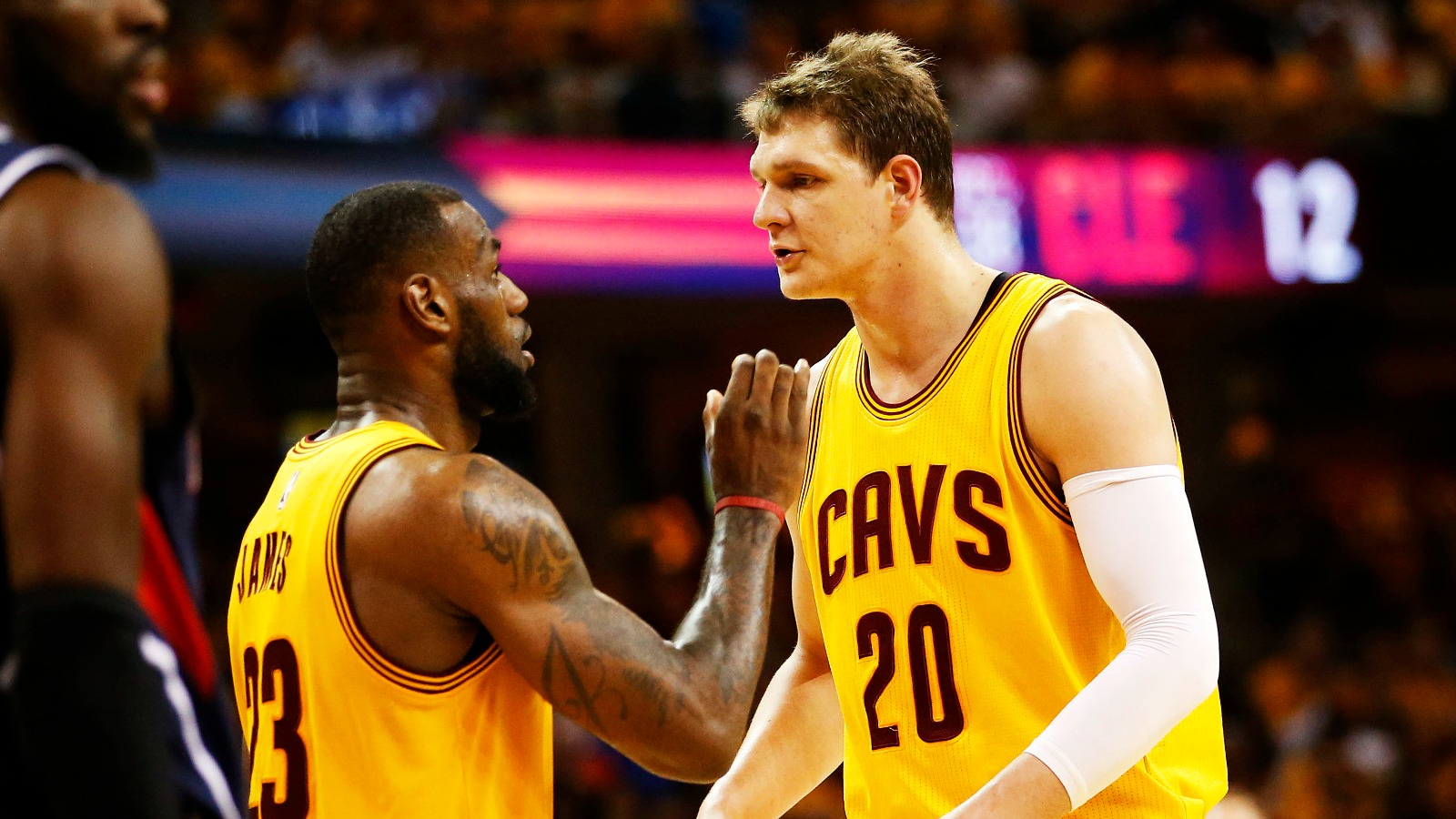 News of Timofey Mozgov's new contract with the Los Angeles Lakers broke Friday, and after cashing in on an implausibly lucrative deal, the Russian center is guaranteed to be picking up a few tabs this summer.
According to multiple reports, Mozgov and Lakers came to terms on a deal that will pay the former Cleveland Cavaliers center$64 million over the course of four years. This has prompted some reactions, most notable among them being a tweet from LeBron James.
James congratulated his former teammate on Twitter, joking that it's Mozgov's turn to start shelling out for dinner.
Congrats to my brother Big fella Mozzie on the deal with the Lakers!! Enjoy LA. Dinner on you

— LeBron James (@KingJames) July 1, 2016
This is a fitting message, given that Mozgov's annual income just jumped from $4.9 million a year to a cool $16 million – – three times his prior going rate.
Los Angeles' expensive play for Mozgov is one of the most intriguing deals put forth thus far in free agency, considering the Russian center devolved from a perennial starter to a large, dusty bench ornament over the course of his three-year tenure with the Cavaliers. He tallied six (SIX!) total minutes throughout Cleveland's improbable, seven-game title run in the 2016 NBA Finals.
But the Lakers apparently value what the 29-year-old center can bring to their team, which is top-tier rim protection and rebounding. Mozgov will replace Roy Hibbert at an upcharge of about $500,000 per year (Hibbert made $15.5 million on his one-year contract in Los Angeles).
Good luck with that, Los Angeles.
Dan is on Twitter. On a sliding scale, he's worth $2 million over one year in this free agency.