LeBron James continues trolling by wearing his old No. 6 at practice
What's the best way to cap a week of cryptic tweets, hanging out with your former Miami Heat teammates and generally acting like someone who doesn't want to be in Cleveland? For LeBron James, the answer was continuing to wear his old No. 6 at Cavaliers practice on Friday:
LeBron ELEVATES at @cavs practice! #NBAvine #PhantomCam https://t.co/ltY1kcvqCf

— NBA (@NBA) March 4, 2016
In a vacuum, this wouldn't be a big deal. James created a similar kerfuffle last year with the same decision, which he walked back by claiming that 6 is just one of his numbers. He's rocked it now and again at Cavs practices since then. And, of course, James has worn 6 for Team USA, so it's not just the number he rocked with the Heat. James claims he's comfortable practicing in No. 6, and that's fine.
It's just that in happier times — say, when the Cavs are in the NBA Finals — James has been quick to wear the 23: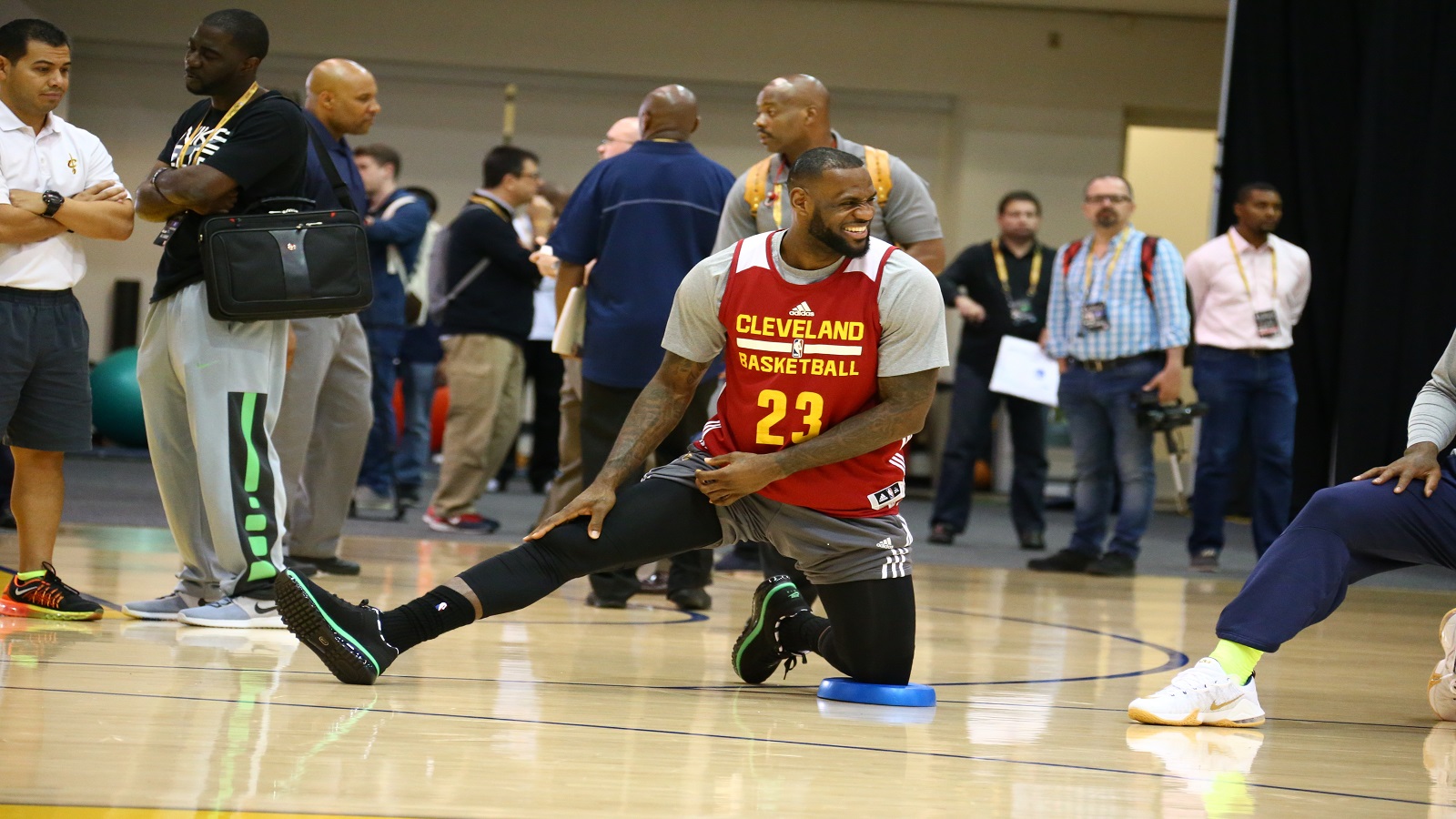 And we don't live in a vacuum. We live in a world with context and emotion. Even if James does wear his old number in practice, he's smart enough to know what kind of message he's sending by continuing to wear that number. It's an awfully weird look for James to rock the 6 when he's throwing shade at "The Land."