LeBron James compares one of his teammates to Dennis Rodman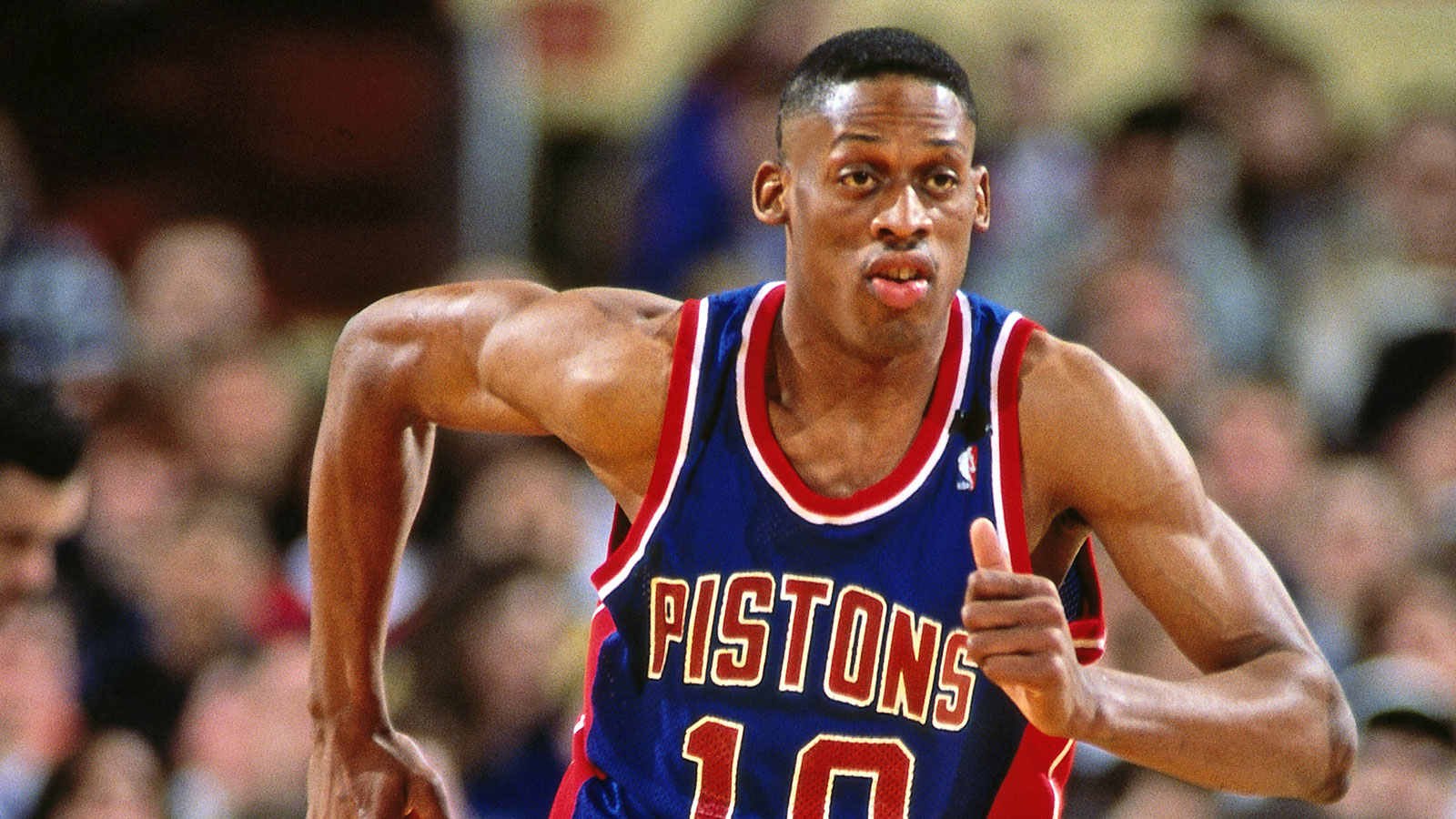 LeBron James is a basketball historian. He knows all the great players who came before him, what they accomplished and how they did it. He understands the value of role players who embrace their responsibilities and thrive in their lane.
Tristan Thompson is a fantastic example, and after Cleveland's Game 1 win over the Atlanta Hawks on Monday night, James went out of his way to compare the 25-year-old with Hall of Fame forward Dennis Rodman:
LeBron compares Tristan to Bulls great: "What Dennis did for the Bulls – on the floor – Double T does for our team." https://t.co/tmqFKBxEzC

— FOX Sports Ohio (@FOXSportsOH) May 3, 2016
Thompson isn't the third wheel on this Cavaliers team the way Rodman was with the Chicago Bulls—and he doesn't have as big a role as Rodman did with the Detroit Pistons (when he made his first and only two All-Star games), or post similar box score numbers—but LeBron's point still stands.
Thompson is a big reason why Cleveland's successful. He recharges the offense by attacking the glass and giving James, Kyrie Irving and Kevin Love more opportunities to score, while limiting the opposition's time of possession.
Motion into Pinch Post. Tristan Thompson says NO SOUP FOR YOU, THABO! https://t.co/FpP0TmNxEB

— BBALLBREAKDOWN (@bballbreakdown) May 2, 2016
Defensively, he can switch onto guards, corral pick-and-rolls and even protect the rim a little bit. He's a 6'9" center who plays bigger than he is, and the Cavaliers were better on both ends during the regular season with Thompson on the floor. He also led the entire league in offensive rating.
Tristan Thompson turning into an all-star vs Atlanta is one of the more random matchup edges in the NBA.

— Seth Partnow (@SethPartnow) May 3, 2016
Meanwhile, Rodman is arguably the best rebounder who ever lived, a relentless workhorse who made life easier for Michael Jordan, Scottie Pippen, Isiah Thomas, Joe Dumars and countless other all-time greats.
Right now, on a much smaller scale, Thompson does the same thing for the Cavs.