Blatt: LeBron is not 'an advanced-age player'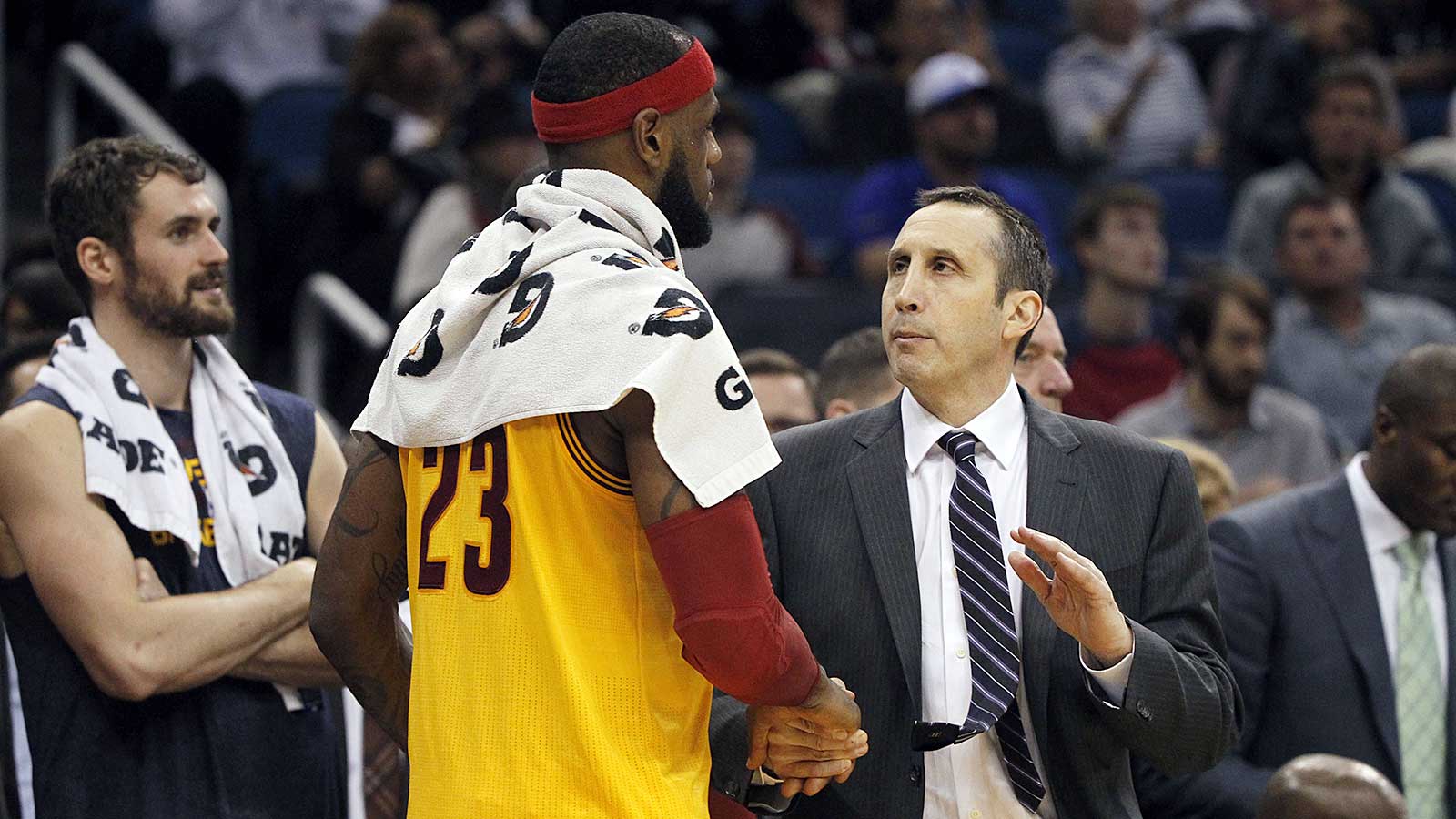 LeBron James may be the game's best player, but he's also the one with the most miles on his body over the past five seasons.
At age 30, and coming off of five straight trips to the NBA Finals, it's worth wondering when all the minutes played will fully start to take their physical toll. James has already had an injection in his back which caused him to miss the final couple of weeks of the preseason, but Cavaliers head coach David Blatt still sees his star player as having plenty of healthy years left.
"I would hesitate to put Bron in the category of an advanced-age player," Blatt said. "He's not. He is in terms of the number of games he's played or given the fact that he's constantly deep into the playoffs and his greatness helps his team achieve those levels.

"But LeBron's in pretty good shape, and he's done pretty well so far, and we will of course constantly consider what his physical state is," Blatt said. "But I don't think we have to go overboard. I mean, that guy is a great, great basketball player, and he's also proved to be durable and ready to play."
MORE NEWS:
Want stories delivered to you? Sign up for our NBA newsletters.