LeBron James explains why he's one of the NBA's best passers ever
The NBA has never seen anyone like LeBron James.
We all know that, of course. Tune into any Cleveland Cavaliers game and you'll see the King do things you never dreamed possible. On one play, he'll lower his shoulder and bulldoze his way to the rim, shedding defenders foolish enough to try to stop him. The next, he's using his genius to find an open teammate with a ridiculous, cross-court pass only LeBron could have seen coming.
And as LeBron explains it, his passing ability isn't something that came about naturally. Instead, the Cavs superstar pays attention to the most minute details — down to the orientation of the ball in his hand before he delivers another breathtaking assist.
While LeBron is talking about a specific type of chemistry he's built with his teammates, there's a larger lesson about the NBA here: no matter how talented a team might be, there's no substitute for familiarity.
The longer a team plays together, the better off it will be. We're seeing it with the Los Angeles Clippers this year; a team that's been together for years has taken another step forward in 2016-17 simply based on its comfort with one another. Blake Griffin can predict DeAndre Jordan's movements as accurately as he can predict his own, and the Clippers are a better team for it.
Longevity isn't always the answer, to be sure. If you're a crappy team, no amount of chemistry is going to turn you into a title contender. But when you're reinforcing positive habits on a daily basis, the results speak for themselves.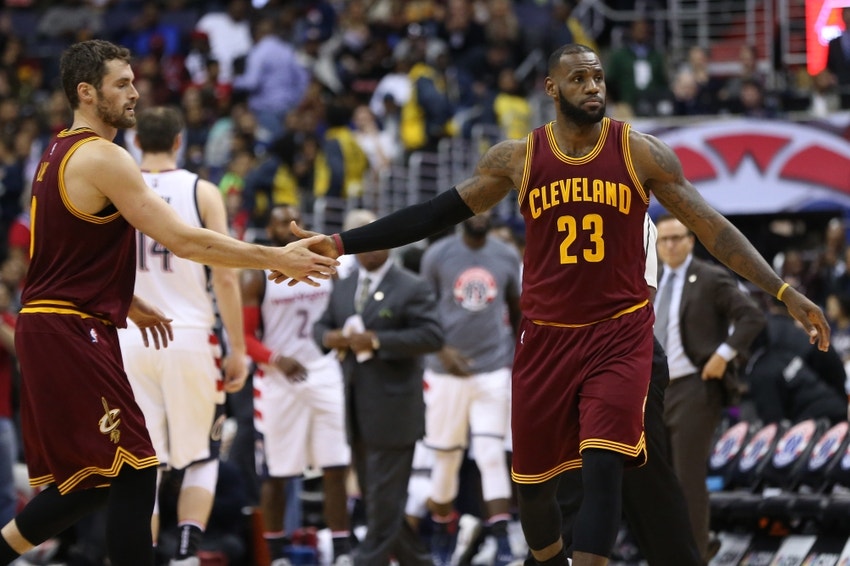 On a more specific level, though, how ridiculous is LeBron? Professional basketball is one of the fastest-moving sports on the planet, yet the King is out there considering exactly how the ball leaves his hands and where precisely he needs to put his passes to the rest of the Cavs.
That alone doesn't make LeBron special. Magic Johnson did the same thing, and Chris Paul is a contemporary who boasts a similar feel for the game and knack for setting up his teammates. Combine his passing acumen with his athletic ability, scoring touch and all-world defense, though, and you undeniably have the greatest basketball player since Michael Jordan.
Moreover, he's doing all of that at the expense of his own productivity. LeBron could just as easily dedicate his brainpower to getting to the rim or breaking down his opponent in a one-on-one situation. That's not efficient, however — and more than any one skill, such as passing, LeBron's dominance is defined by decision-making. He constantly looks to make the "right" play, regardless of what criticism might come for being too passive.
LeBron doesn't care what you think. He just wants to be the greatest — while helping his teammates to that same lofty status.