NBA GMs surveyed predict LeBron James will win 2016 MVP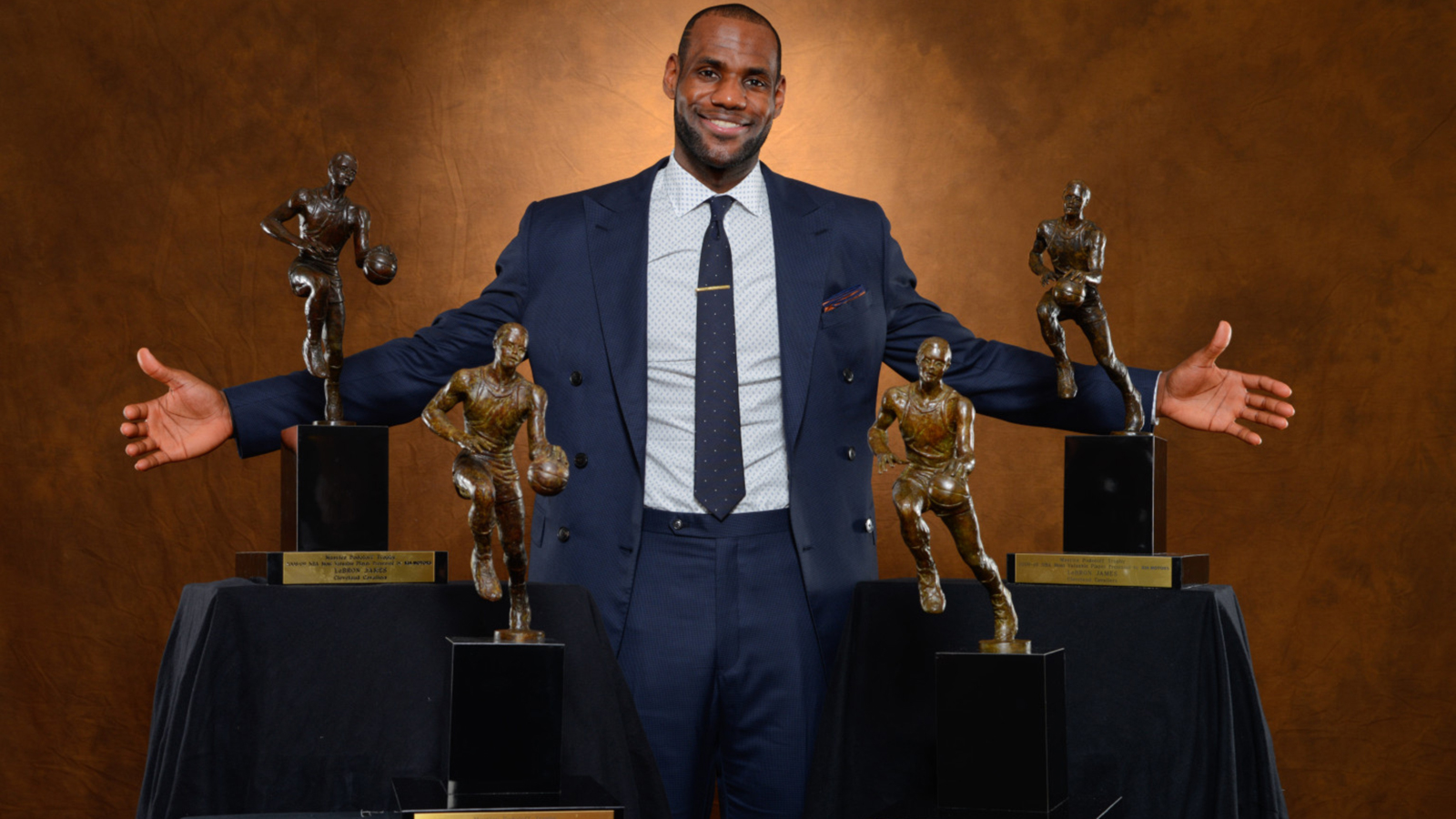 LeBron James is still considered by many to be the game's best player, but the league's MVP award usually goes to the best player on one of the league's top two or three teams, which makes James anything but a lock to grab it on a year-by-year basis.
In an annual survey of the league's general managers, however, James was the one they picked to come away with the trophy this season. Here were the complete voting results:
1. LeBron James, Cleveland — 39.3%
2. Anthony Davis, New Orleans — 25.0%
3. Kevin Durant, Oklahoma City — 10.7%
James Harden, Houston — 10.7%
5. Stephen Curry, Golden State — 7.1%
Russell Westbrook, Oklahoma City — 7.1%
Anthony Davis coming in a close second shouldn't come as too much of a surprise, because plenty of people believe that the Pelicans will be much improved over last year, with Davis becoming even more incredible than he's already proven to be through three NBA seasons.
Curry comes in relatively low considering his ridiculous ability to score the ball, and Kevin Durant feels a bit high considering how insanely well Russell Westbrook played last season while Durant was sidelined due to injury.
We put together our own list of MVP contenders, and James came in first on our ballots, as well.
MORE NEWS:
Want stories delivered to you? Sign up for our NBA newsletters.