This iconic LeBron James banner won't be taken down after all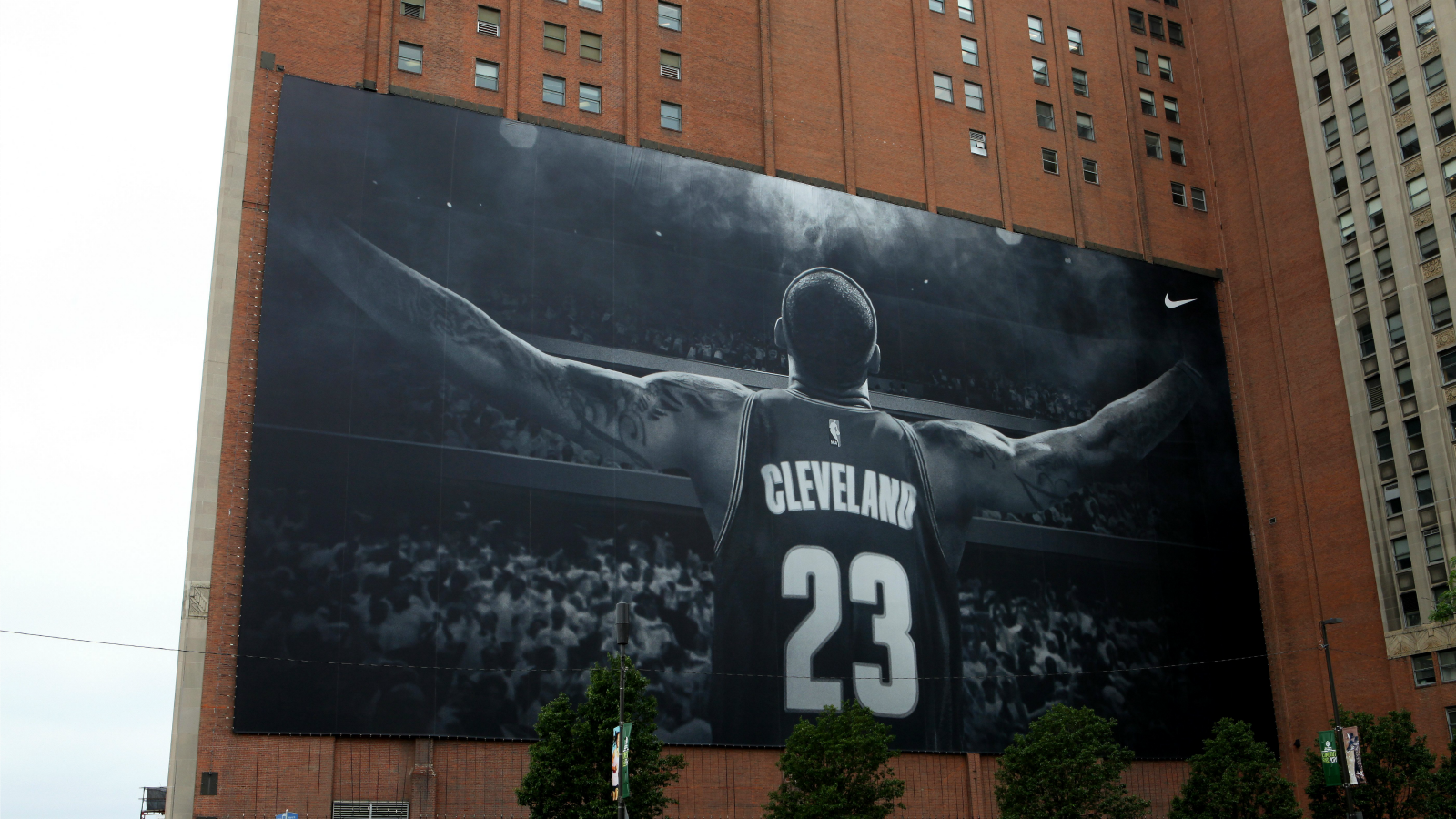 It took 52 long years for Northeast Ohio to capture a major, professional sports championship, but now that they got that one win, it seems like everything is coming up Cleveland! Not only are the Cavaliers your NBA champions, but on Tuesday morning the city got another victory: An iconic banner featuring Northeast Ohio's own LeBron James is staying put.
The banner, which hangs on the side of a 10-story building owned by Sherwin-Williams was expected to be taken down later this month when the Republican National Convention came to town and replaced by one honoring Sherwin-Williams' 150th anniversary as a company.
Instead, the banner — located across the street from Quicken Loans Arena — will stay will stay, after uproar from the local community, which included a petition on Change.org which received roughly 25,000 signatures.
Here are the details of the decision, via a statement from Sherwin-Williams.
In addition to allowing the banner to stay, Sherwin-Williams has even sweetened the pot, and will donate $150,000 to the LeBron James Family Foundation (presumably $1,000 for each year of the company's existence).
As they say, "to the victors, go the spoils."
And right now, it's good to be LeBron James and the Cleveland Cavaliers.