LeBron James announces he will sign a new deal with Cavaliers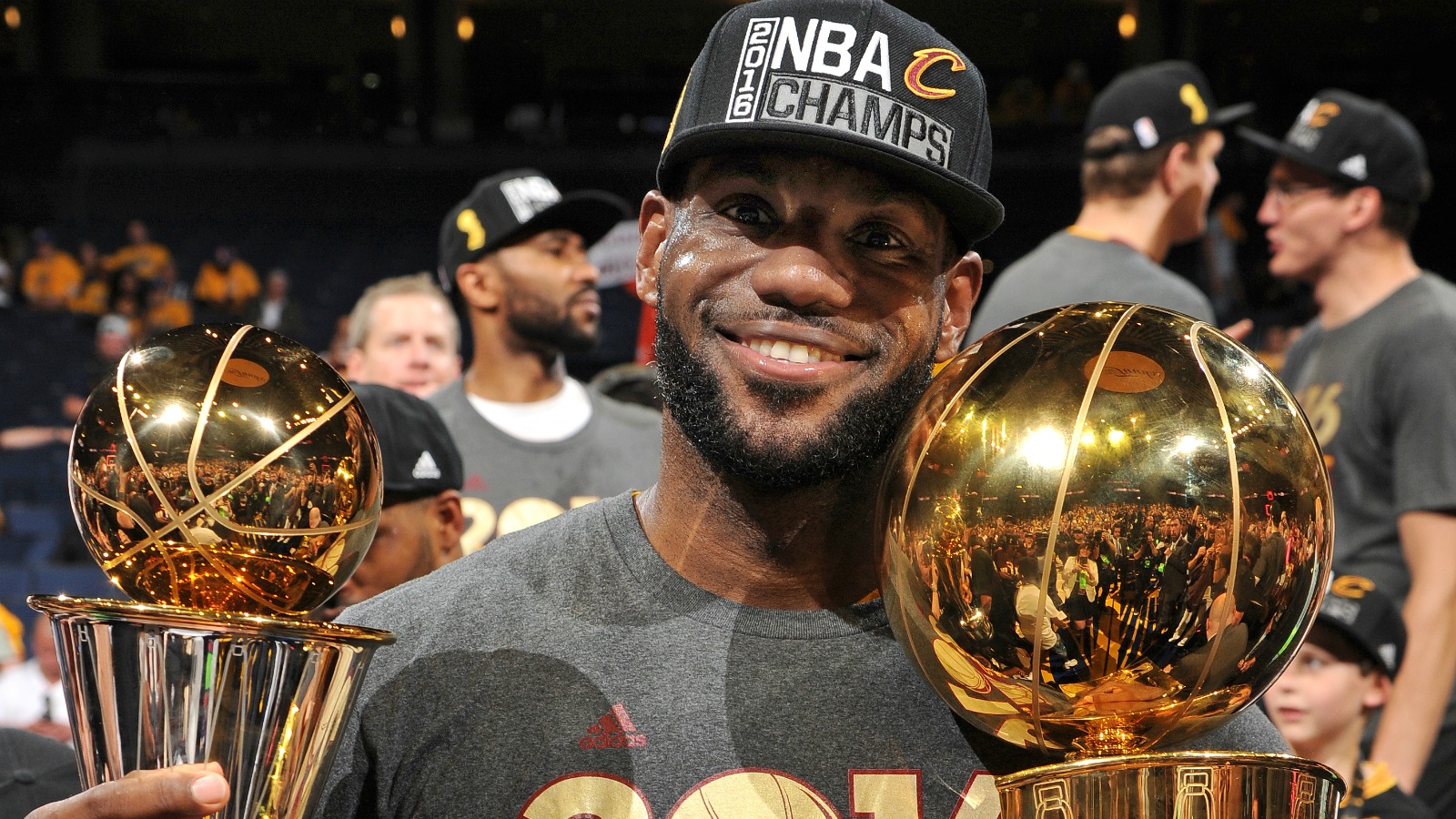 LeBron James is not going anywhere, announcing Thursday that he will sign a new deal with the Cleveland Cavaliers.
BREAKING NEWS: @KingJames announces on UNINTERRUPTED he will sign a new deal with the @Cavs.https://t.co/CXZ5qFK5o6

— UNINTERRUPTED (@uninterrupted) August 11, 2016
James will sign a three-year contract worth $100 million, according to ESPN. According to the report, James' salary in 2017-18 will exceed $33 million, which will be the highest for one season in NBA history.
LeBron James come to terms with the Cavs on a three-year, $100 million deal, according to our @WindhorstESPN

— Marc Stein (@ESPNSteinLine) August 11, 2016
"Just wanted to let ya'll know I'm re-signing with the Cleveland Cavaliers, my hometown team," James said in a video. "I can't be more excited to defend our crown, defend our title. We all know last year was magical, inspiring … it was an unbelievable season. I just can't wait to get the group back together."
James almost singlehandedly ended Cleveland's professional sports title drought, rallying the Cavaliers from a 3-1 deficit against the Warriors as Cleveland became the first team in Finals history to come back from such a hole.
While announcing his plans to return, James also mentioned the need to retain shooting guard J.R. Smith, who was instrumental in the franchise's first title.
"I can't wait to get back out there in the wine and gold and just get the band back together," James said. "And last, let's get J.R. done. It's that time."
James returned to Cleveland two summers ago, leaving the Heat after reaching the Finals four consecutive times and winning two titles. Expectations were high for the Cavaliers, who also acquired Kevin Love from the Timberwolves before the season. Though the Cavs reached the Finals in 2015, injuries to Love and Kyrie Irving left Cleveland undermanned against the Warriors, who eventually won the championship in six games.
But the Cavs exacted a measure of revenge this season, rallying against a Warriors team that had won a record 73 regular-season games. James became the first player in NBA history to lead both teams in points, rebounds, assists, blocks and steals in a series. He was named Finals MVP for the third time in his illustrious career.