Lawson's agent says point guard 'excited' about trade to Rockets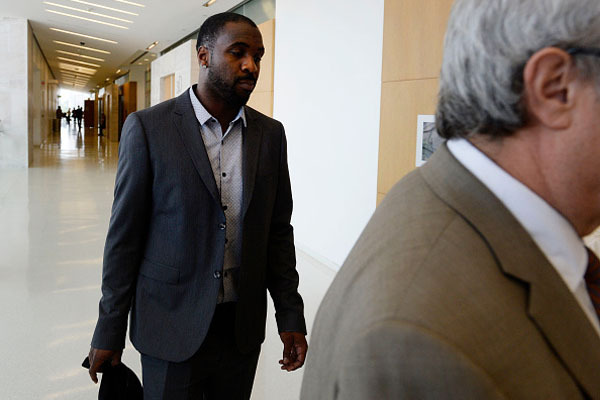 Ty Lawson is currently at Cliffside Malibu undergoing a 30-day rehab stint after he was arrested on suspicion of his second DUI in seven months last week.
But his agent Happy Walters told FOX 26 in Houston's Mark Berman that the new Rockets point guard is "excited" about Sunday's trade that will send him to a championship contender:
"'I spoke to him once about it. He's close with James (Harden), tight with Corey (Brewer), knows Trevor (Ariza) and Dwight (Howard) and is real excited. It's an opportunity for him. He's been deep in the playoffs before, but this is something he feels really good about.' Walters believes Lawson's trade to the Rockets will be terrific for his client. 'I think It's amazing. It's good for him. He's one of the better point guards in the league. Patrick (Beverley) is there and is great as well. It helps the team a lot.'"
Lawson needs to get his off-court life together before he can help the Rockets win basketball games, but this sounds like a trade that should help him get back on the right track.
The 27-year-old's time simply ran out with the Denver Nuggets. While a change of scenery isn't solely enough to make Lawson better, it can definitely help.
(h/t: MyFOXHouston)
Photo Credit: Andy Cross/The Denver Post via Getty Images