LaVine excited about bringing in another No. 1 pick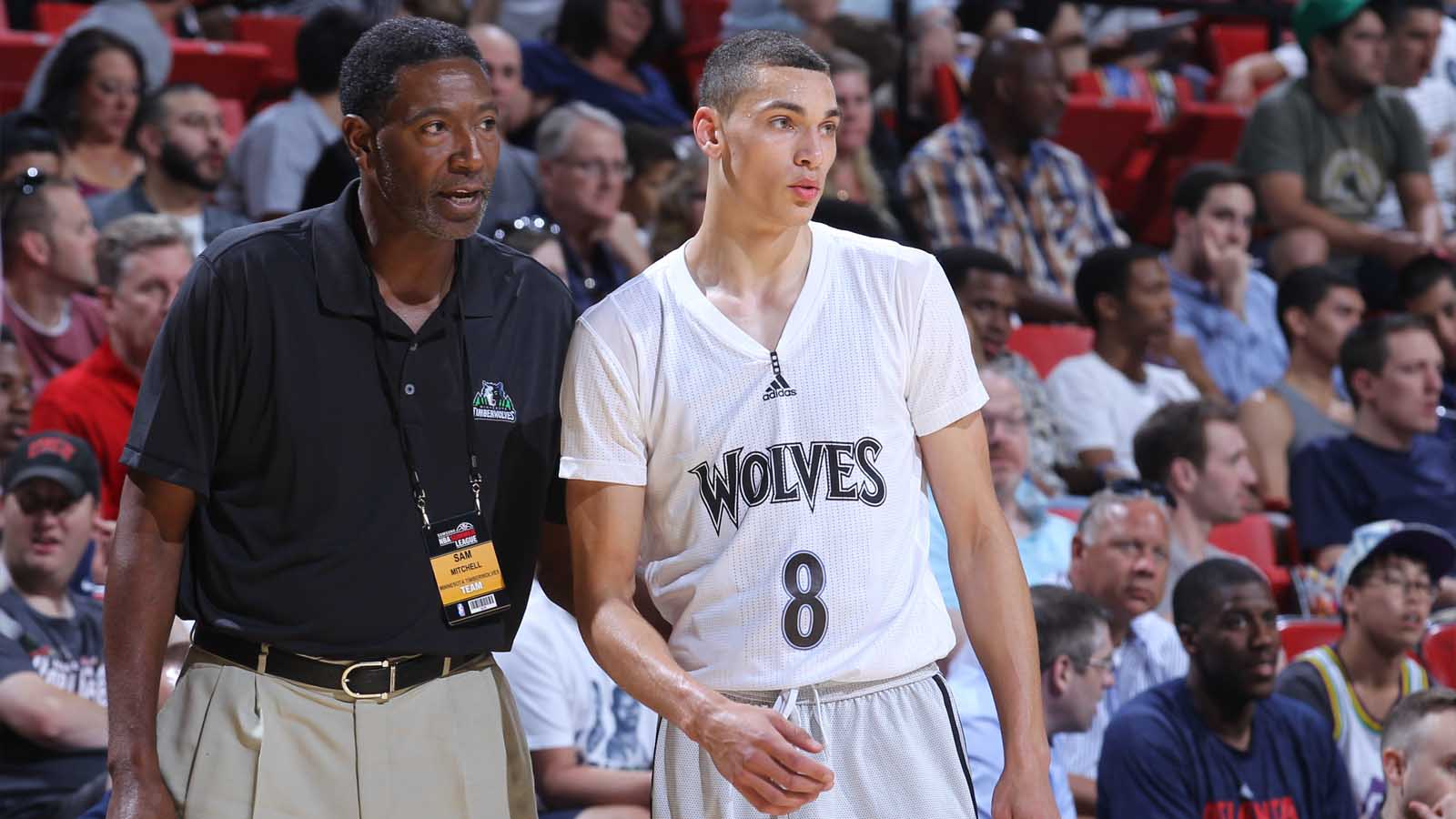 Despite winning the slam dunk contest in eye-exploding fashion, Zach LaVine didn't have the greatest rookie season of all time. The Minnesota Timberwolves backup point guard struggled with his shot and consistently knowing where to be on the other end.
But he still figures to be on board with the team's rebuild for at least the next few seasons. And until then he's extremely excited about bringing in another top overall draft pick.
From his Seattle home, here's what LaVine recently told the Star Tribune's Jerry Zgoda:
"We're building for the future and it's another up-and-coming player for us. It's going to be great…The No. 1 pick is the best player in the draft. That's what people think. It has the potential to be. Whoever it is, he's just going to help us out even more. I'm excited to see what we're all about when we get back and get everything going again."
LaVine played against Jahlil Okafor and D'Angelo Russell on the AAU circuit, but not Karl Anthony-Towns. Still, he watched all three play last year and is more than familiar with their respective games.
The former UCLA Bruin knows each of them can seriously help Minnesota win as early as next season, and can't wait for it to start. He's not the only one.
(h/t: Star Tribune)
Photo Credit: Jack Arent/NBAE via Getty Images