5 absurd overreactions from the first weekend of the NBA's Las Vegas Summer League
LAS VEGAS — The Las Vegas desert heat can do weird things to a person's mind — like making one think that anything going on at this week's summer league is meaningful.
Don't tell NBA diehards that, however. When top-two overall picks Ben Simmons and Brandon Ingram squared off this weekend, the Thomas & Mack Center was packed to the roof with Lakers fans, scouts, executives, teammates and thousands of people looking for a quick taste of professional basketball during the offseason.
More than 20 games are already in the books for the 2016 Las Vegas Summer League, which seems like more than enough to overreact in ridiculous fashion. Some young players have shined. Others have faltered. And while none of that will define who they are as NBA players, a few things have stood out among the otherwise dreary basketball.
For the first six quarters of the 76ers' time in Las Vegas, there was only one question: When was Simmons going to take a jump shot?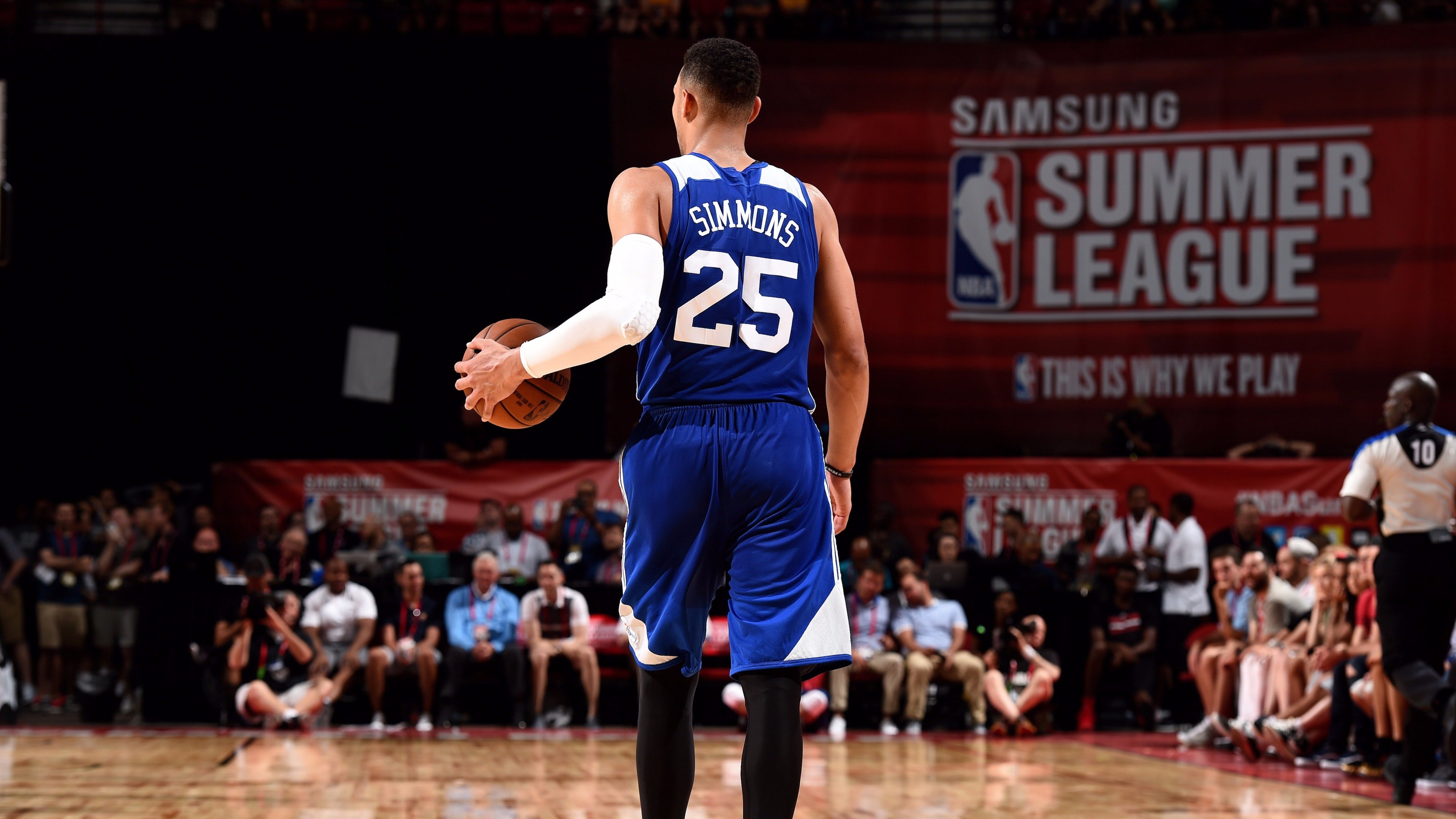 Simmons addressed that concern with a dominant spurt in the fourth quarter of Sunday night's game. Over a series of four plays, he twice got to the rim, once pulled up for a picture-perfect 18-foot jumper, and even threw a nice little turnaround-J into the mix for good measure. Simmons has dazzled the crowd with his passing ability, which is certainly top-notch for any player, let alone someone his size.
The problem, at least so far in summer league, has been a lack of aggression from Simmons. He's obviously adept at drawing defenses in as he penetrates toward the rim. He's also clearly looking to pass every time he does so. When he joins the real Sixers, there will be plenty of shooters to make the most of his passes, unlike with the Las Vegas squad. But if teams know they can play Simmons to pass, he's going to find it difficult to maximize his court vision and ball-handling ability.
The truth for Simmons, then, is the same as it's always been: As his scoring ability goes, so too will go his career.
The first thing you notice with the Lakers in Vegas is rather basic, but it's the most important thing for the purple and gold moving forward. This is definitely no longer a Byron Scott team.
The Vegas Lakers are incredibly fun. They move the ball. They move without the ball. They take 3s when they're open, and they swarm on defense. Yes, Brandon Ingram looks good, although he definitely needs to put weight on his frame as soon as possible — something he admitted after L.A.'s game against the Sixers this weekend. And D'Angelo Russell tore the roof off the arena with his game winner this weekend.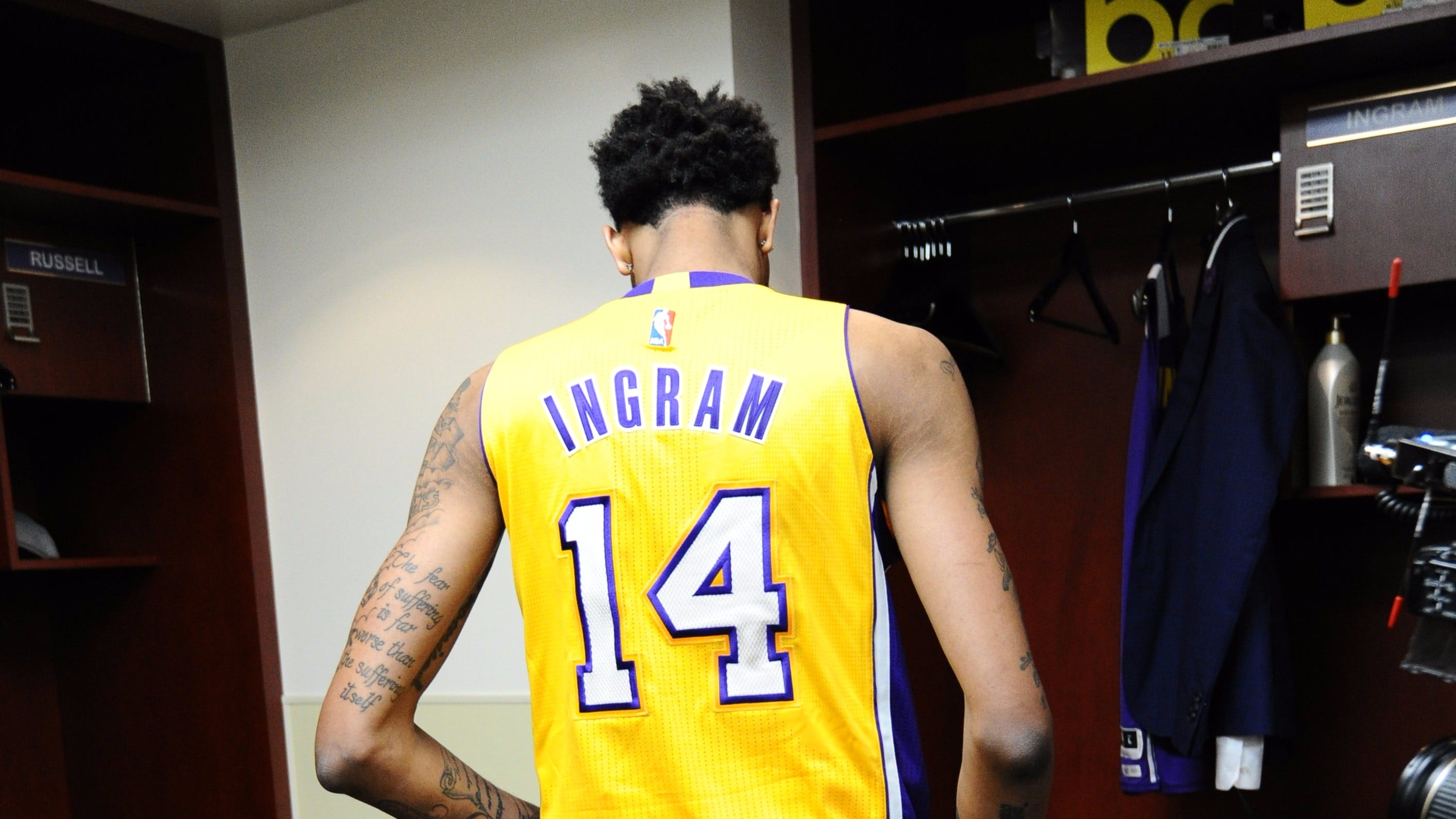 More than the starts, though, Vegas has been about Larry Nance. He's everywhere on the court, displaying his versatility and athleticism against opponents who are absolutely overmatched. You want an overreaction for the Lakers? If Julius Randle isn't careful, he could lose his spot as part of the Lakers' future to Nance. The latter looks that good.
Two of the draft's best guards couldn't have had more different summer league debuts. Dunn dominated in both of his games so far in Las Vegas. He's a constant blur of movement to the rim, and there's no hesitation when he has an open look in front of him. Add his preternatural ball-hawking on defense, and Dunn's looking like a fantastic pick for the Wolves already.
On the other hand: Buddy Hield. Woooof. While I'm not ready to bury Hield after three days in Vegas, he's trying to prove that he belongs, and it's backfiring. He's scored 17 points per game in two contests so far, but he's shooting 30 percent from the floor to get there. And he's been lost on defense. A lot of that will change once he's playing with his real teammates. Settling down will help, too. For now, though, all the questions about Hield at the next level remain unanswered.
If you're a betting person, and you're able to find a bookie that will take wagers on LVSL MVP, here's a word of advice — take a second-year player.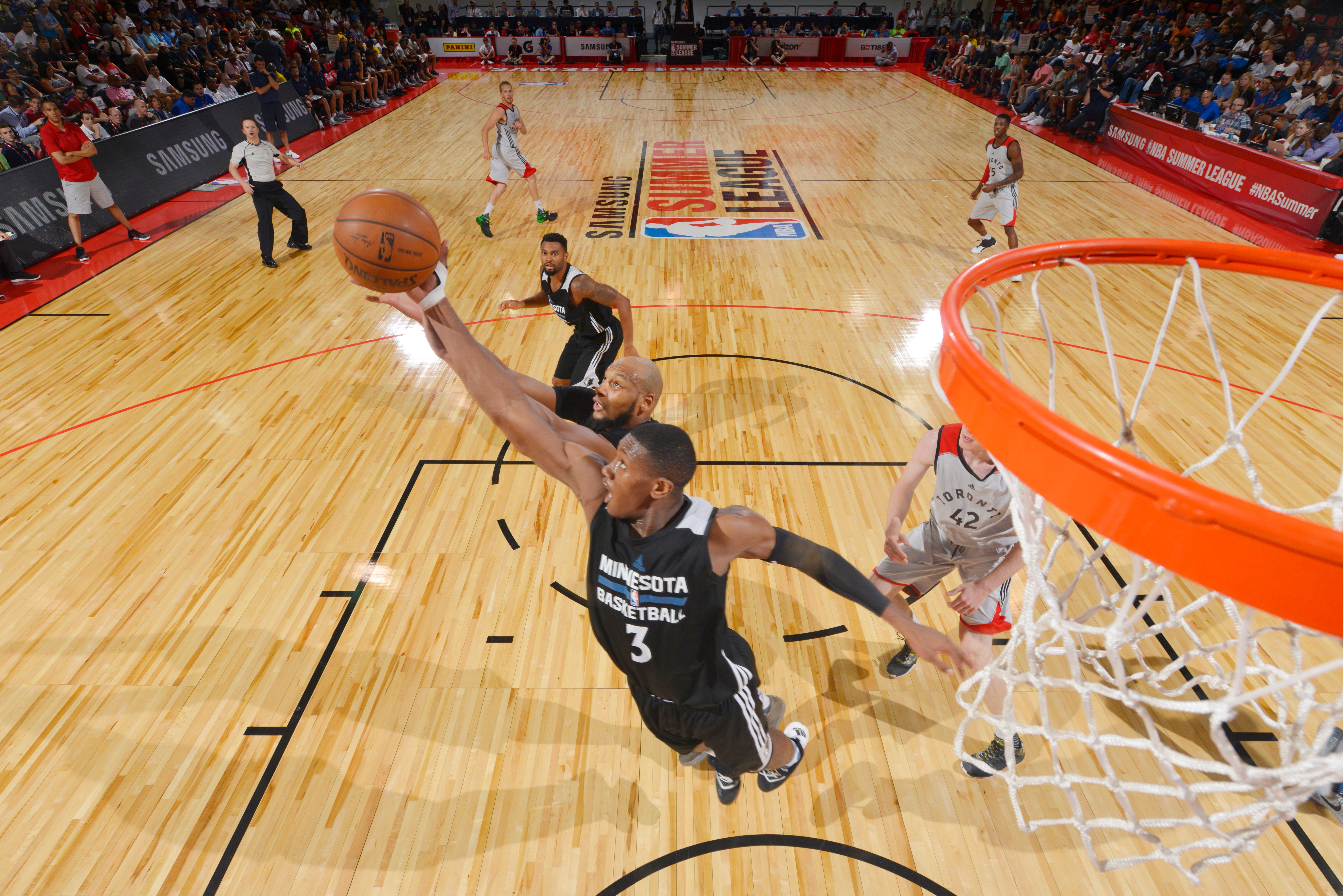 Each year, a sophomore thoroughly destroys the competition in Las Vegas, and in 2016, that player is Devin Booker. Booker's mostly just here to support his teammates, particularly long-time friend and rookie point guard Tyler Ulis. That doesn't mean he's going to take it easy on his opponents, though. On the contrary, Booker's taking it upon himself to make sure Ulis and the rest of the squad comes out on fire.
Booker's currently third in the summer league in points per game (26.0) and first in assists (6.5); more importantly, he leads the unofficial tally for "most demoralizing trash talk." He spent Phoenix's game against the Celtics hounding R.J. Hunter, letting him hear it every time Booker scored or set up a teammate for an easy bucket. Don't let Booker's teenaged visage fool you. The dude knows how good he is, and he doesn't mind letting you hear about it.
Speaking of the Suns, Dragan Bender looked pretty solid in his first game of summer league before kind of losing his way in Sunday's tilt against Boston. Yet Bender wasn't going to let a little thing like missing all of the shots deter him from launching from behind the arc. He's already taken double-digit 3-point attempts in two games — and he has company.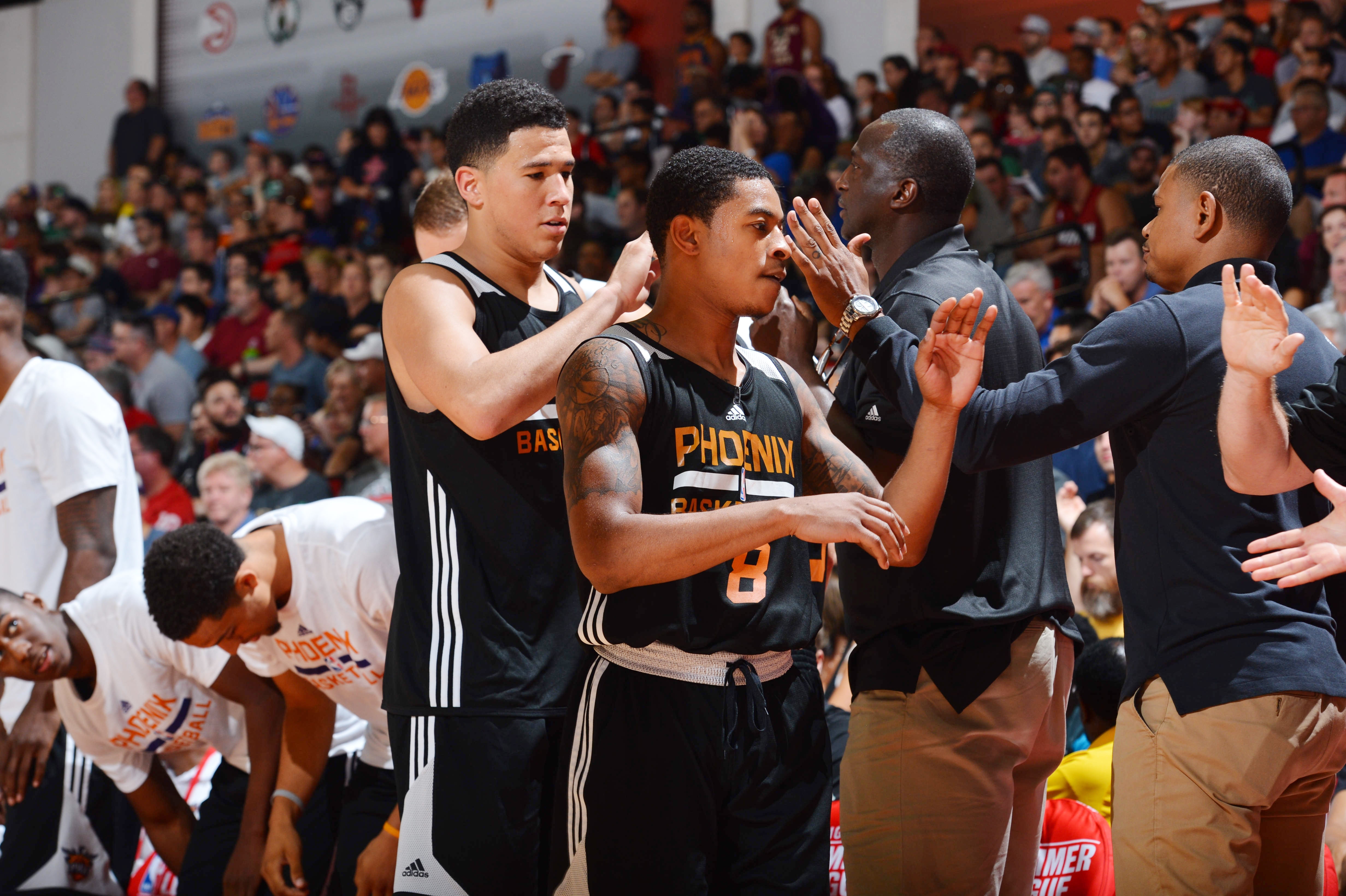 Thon Maker smoothly stepped into a 3 in the Milwaukee Bucks' first game this weekend, and he showed off a nice shooting stroke in doing so. Utah's Joel Bolomboy tried his hand at a few triples, too. Essentially, any time a big man was open from deep, he was willing to try a 3. Most of them missed, but it's still a seismic shift from where the league was just a few years ago. There's more space as offenses stretch out to the perimeter, and the point-guard play has been improved as a result. Even at summer league, the 3-pointer is changing the game.
The only player who has been shy about trying his luck from downtown? Ben Simmons, of course.