WATCH: Relive Larry Bird's victory in the first NBA 3-point contest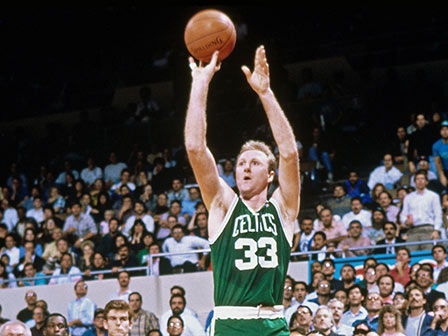 Saturday night's NBA 3-Point Contest in Toronto will mark the 30th anniversary of the event, which debuted during the 1986 All-Star Weekend in Dallas.
And what a debut it was, thanks to a certain "Hick From French Lick."
Boston Celtics forward Larry Bird entered the 1986 contest in the prime of his career, having shot a career-best 43 percent from 3-point range the previous season. Bird faced stiff competition from the likes of Milwaukee Bucks sharpshooter Craig Hodges but entered the new event with the utmost confidence. Just ask Hodges, who claims that when Bird walked into the All-Star locker room before the competition, the future Hall of Famer dropped a line for the ages: "Man, who's comin' in second?"
Bird proceeded to go out and back up his smack talk, tallying 16 points in the first round and 18 in the second to set up a finals showdown with Hodges. After Hodges managed just 12 points, Bird ran away with the crown by dropping 22 points, a final-round total that wouldn't be topped until Mark Price scored 24 points in 1994.