Larry Bird says the Steph Curry era of the NBA may be better than his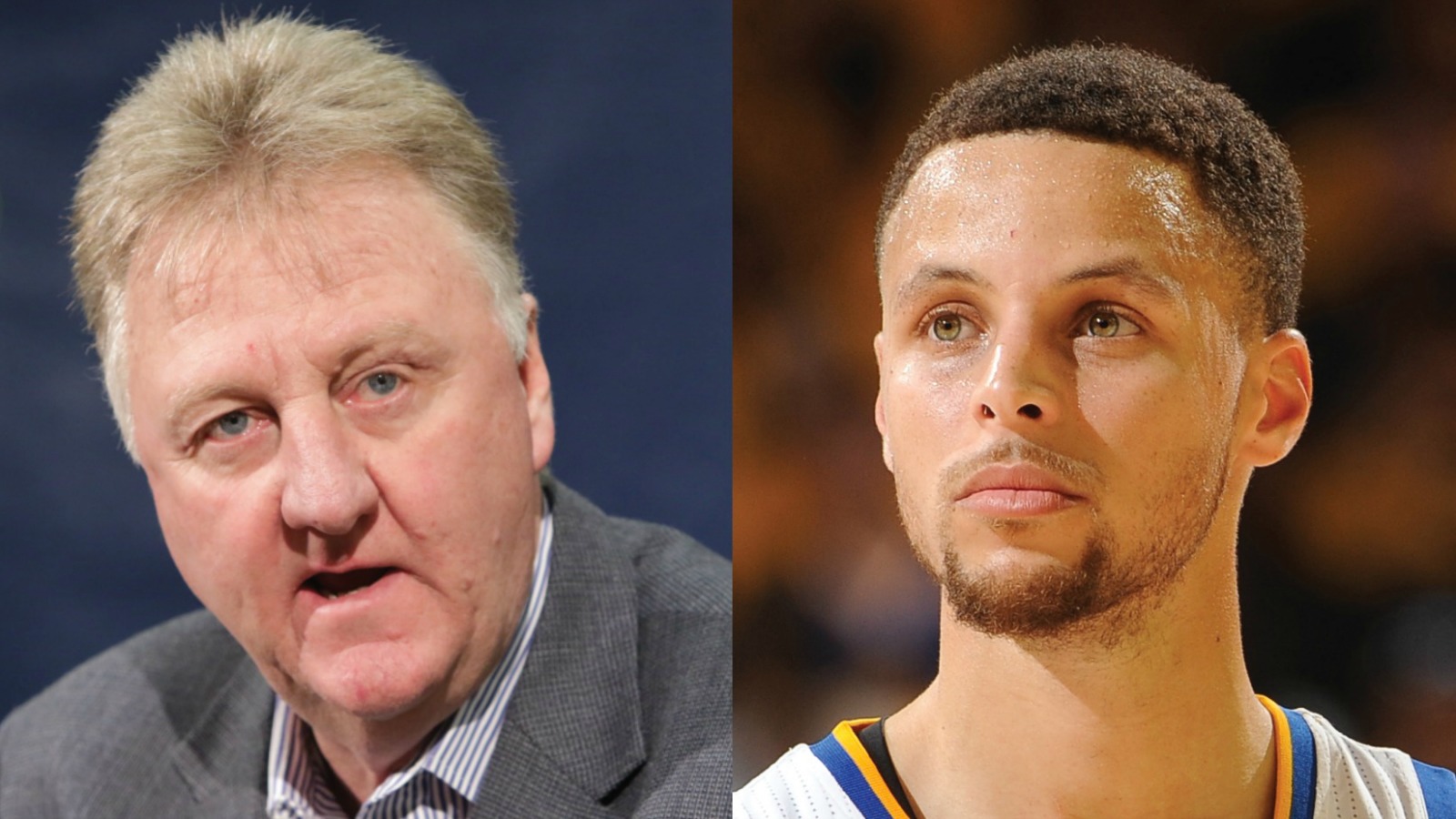 For the time being, Stephen Curry has broken basketball,and that has made a number of soggy former players and classical-ists very upset.
Vocal critics like Hall of Famer Oscar Robertson pin the reigning MVP's success on the times—that Curry is a skilled shooter preying on poorly coached, fundamentally lacking defenses. Even Tracy McGrady, at the ripe old age of 36, is bemoaning the current level of NBA competition as "watered down."
For older generations, there seems to be an entrenched and possessive skepticism about today's NBA—that it's entertaining, but not great, or at least not as great as the sky hook days of yore, or whatever.
But not for Larry Bird.
On the contrary, the Indiana Pacers team president thinks that this era—the bourgeoning Golden Age of the deep three—just might be better than his own.
In an interview with The New Yorker's Charles Bethea, Bird said he's excited by the small ball / perimeter shooting revolution the game has seen in recent years.
"It's funny how the game has changed," Bird said. "And my thinking about it. I was really worried back, sixteen, seventeen years ago…that the little guy didn't have a spot in the NBA anymore. It was just going to be the big guards like Magic Johnson. Then players started shooting more threes and spacing the court, and everyone wants small guards now."
Now, Bird said, the mold of the 90s has been flipped on its ear.
Well, that's quite the cosign from Larry Legend, and it will certainly send a subsection of '90s Dream Team cape-donners into a shouting match over the merits of playing NBA Jams in an arcade setting. But it doesn't hold a candle to Bird's most audacious take of the interview: he's cool with the NBA trying a four-point line.
My era, you always think, that's the greatest era. But I'm not so sure anymore
Larry Bird
"Every 10, 12, 15 years, there's something new coming in," Bird said. "You put that four-point line there and people will start practicing. And once they start practicing, they get better at it. Maybe five or ten years down the road, fours are what everybody will be shooting. The game evolves."
Somewhere, Oscar Robertson is sputtering up a phosphate.
Dan is on Twitter. Steph Curry: ruining basketball by being good at it.