Larry Bird on reluctant Paul George: 'He don't make the decisions around here'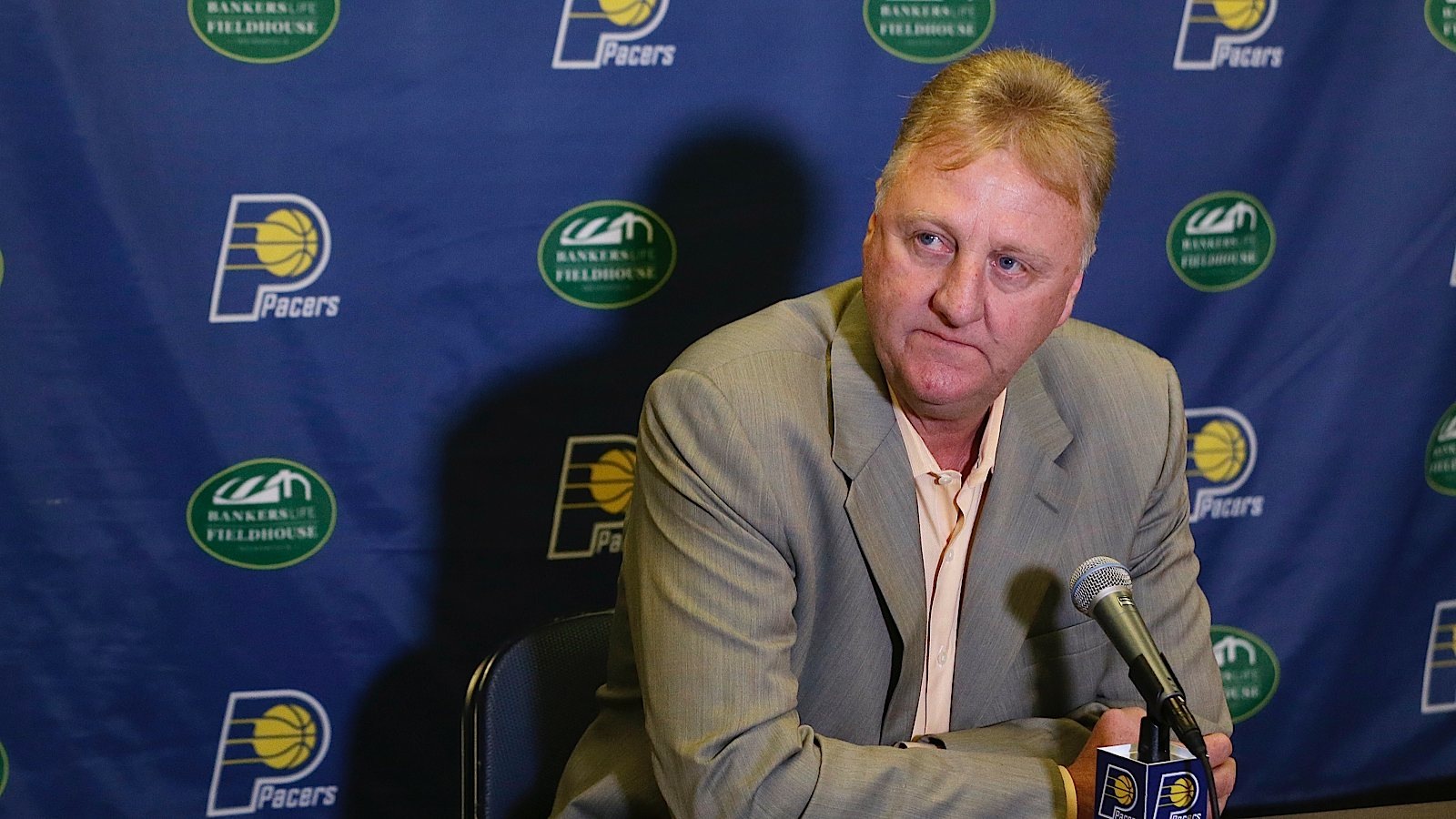 While Indiana Pacers star Paul George has gone on the record that he's fine with playing power forward for stretches next season, he's also expressed reluctance to play the position full-time. The problem is that goes against what Pacers president Larry Bird has in mind for the team in 2015-16. And when push comes to shove, Bird made it clear that the Legend is the one who makes the decisions in Indiana.
Via the Associated Press, Bird told reporters on Tuesday that he had no intentions of engaging George in a battle over what position he would play and that George "is a basketball player, and we can put him anywhere out there."
"He don't make the decisions around here," Bird added, reportedly drawing laughter.
Guarding power forwards could put more stress on George, but Bird offered an alternate perspective that might take some of the stress off of George:
"I know what it did for my career and coming off this injury, I think it would be a good thing because he can still guard some threes, but he doesn't have to do it all the time."
Nothing is set in stone in July, of course. But it's clear that the Pacers want to move into the modern era of so-called "positionless" basketball, and they consider George a big part of getting to that point.
(h/t ESPN.com)
Photo Credit: Darron Cummings/AP