Will Landry Fields be in the NBA this season?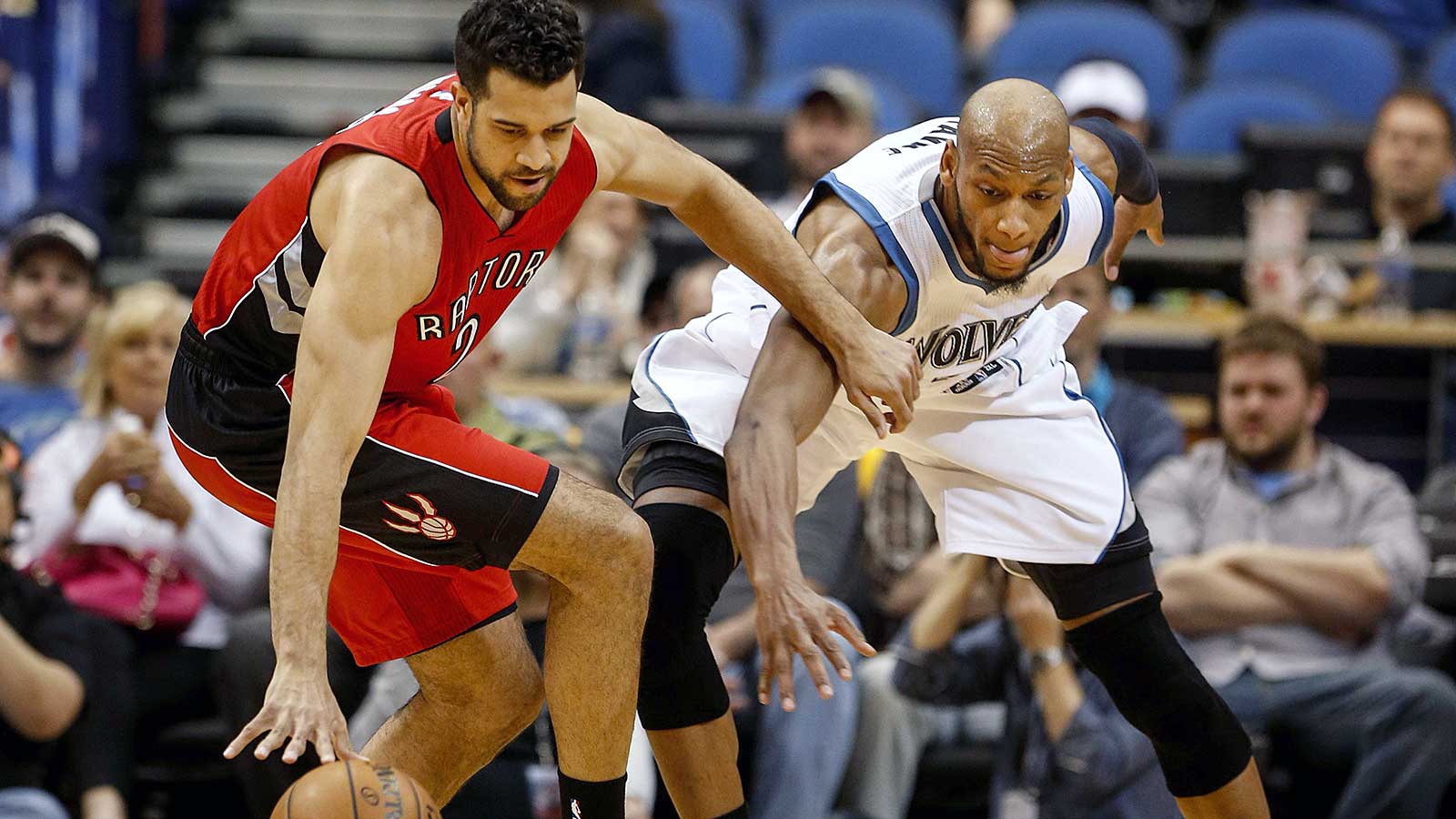 Landry Fields has played five NBA seasons, the last three as a member of the Toronto Raptors.
But an injury to his shooting arm has limited his production the last couple of years, and now, as an unrestricted free agent, it's worth wondering if his NBA career might be finished.
"In terms of (my) shot and the arm, it is still an on-going thing," Fields said just before last season started, via Stephen Brotherston of Probballreport. "I do the best I can with rehab, it is what it is.
"I do understand that my contract might not be the same (next year). I might not be in basketball after this year.
"At the end of the day basketball is just something I do, it doesn't define me. As long as I keep it like that, it is not so devastating whenever it ends and it ends for everybody."
Fields was reportedly working on being able to shoot left-handed in order to circumvent his injury issues of the past, but it's unclear how far he's progressed in that process.
With averages of just 1.8 points and one rebound per game in 26 appearances for Toronto last season, he'll need to impress in training camp with someone in order to earn a spot on a roster for next season.
(h/t: Probballreport)