Lakers vs Suns: Preview, prediction, and analysis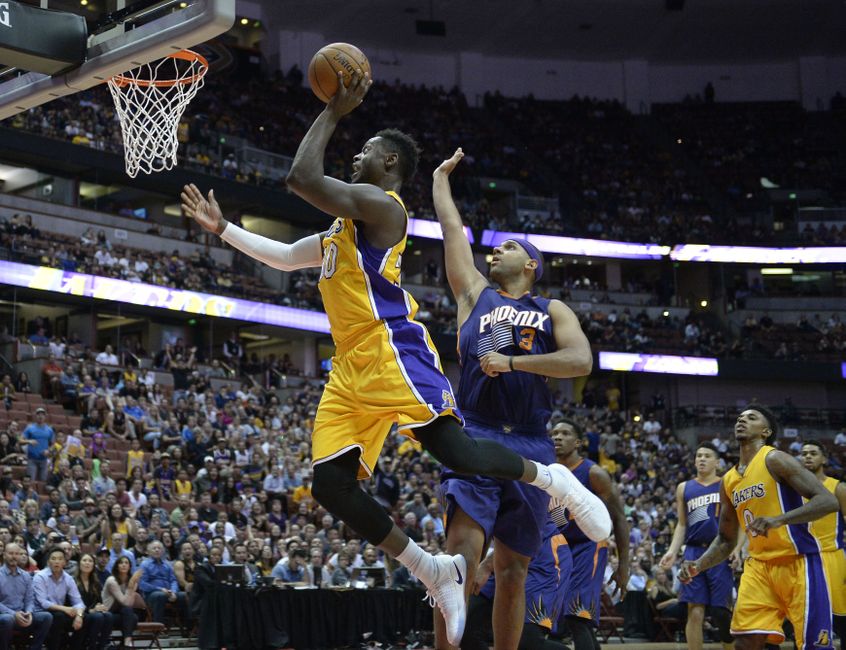 Tonight's duel featuring the Lakers vs Suns gives the Lakers a chance to get back on the right foot.
While D'Angelo Russell, Nick Young, and other Lakers recover from injuries, the team hasn't been so hot.
Still on a losing streak, they'll look to end that trend tonight against Phoenix.
Los Angeles will host the Suns, who pose a threat to the short-handed young core.
The Lakers have had a pair of blowout losses alongside two games they could have won. Toronto and Houston destroyed them, while Utah and Memphis had to escape.
Injuries are the biggest bug that is stopping this team from growing.
D'Angelo Russell is obviously the biggest injured star that they're waiting to have back. When he returns, this team will have a much better flow.
For now, they'll just have to do what they can.
Lou Williams has found a groove to his game that other Lakers haven't. He's been the silver lining to a time in the season where it's easy to look away.
In some cases, Williams has found the bigger amounts of pressure on his shoulders, but he's produced.
Against the Suns, though, it'll need to be more than just him.
At some point, Williams' production will drop off because of the fact that fatigue will start taking over.
This isn't as much the case with guys like D'Angelo Russell, Julius Randle, Jordan Clarkson, or even Brandon Ingram. A large part of that is due to their youth, which Williams doesn't necessarily have to his advantage.
If the Lakers lose, it won't be the end of the world, but it may be the end of playoff conversation.
At that point, Russell could return with his team five games below .500 and not doing well without him.
While losing is possible, there's no reason the Lakers can't figure out Phoenix — even with a shaky lineup.
More from LA Sports Hub
This article originally appeared on