Lakers vs Pelicans: Three keys to victory for Los Angeles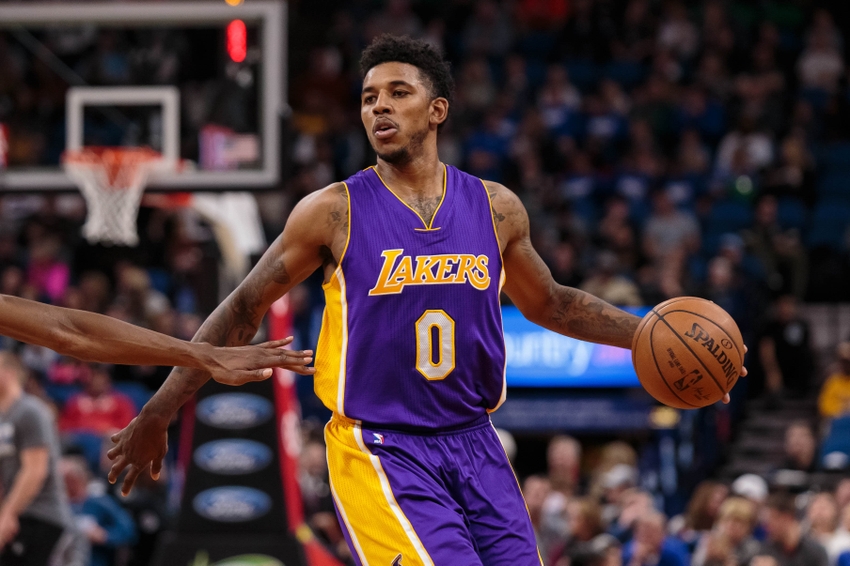 Tonight's game featuring the Lakers vs Pelicans will be very telling for Los Angeles.
Sure, you could argue that the Lakers are in a tough spot right now. Still without D'Angelo Russell, Los Angeles got its ninth win of the season over Atlanta in their last game.
Coming back to New Orleans, Los Angeles must recognize that the Pelicans have changed. Since their last meeting, New Orleans has manged to gain both confidence and momentum after a sluggish start.
Now at 6-12, the Pelicans can improve to .500 at home with a win, while the Lakers face a 3-5 road hole.
When they last played, the Lakers won by all measures of the game. Dominating a team that had high expectations at one point, they walked away with a 27-point win.
Chances are that tonight's game won't be that distant, but that's a good thing. Los Angeles needs to start winning close games to be effective in the long run.
Making a playoff run starts small, but in the big picture, producing in crunch time is a must.
Getting their tenth win would be the next step in that process.
That in mind, here's three keys to victory for the Los Angeles Lakers against New Orleans.
Less careless turnovers
In the first clash with the Pelicans, the Lakers got lucky. While giving the ball up ten times is never a good thing, New Orleans did it just as much.
Drawing equal in the turnover battle isn't where you want to draw your strength from. Considering the efficiency of New Orleans in their last couple of games, giving those easy opportunities up will easily cost them a win.
One major reason that this is relevant for the game against the Pelicans is because they won't have D'Angelo Russell. Julius Randle and Jordan Clarkson are statistically the most likely to turn the ball over other than Russell.
Remember when the Lakers had no turnovers

— Lakers Nation (@LakersNation) November 21, 2016
Yes, it's important to note that this does correlate with how many minutes on the floor and running the offense each player has. But turnovers aren't acceptable and only disrupt the flow of a young team trying to shine.
Clarkson also leads Los Angeles in turnovers coming from steals, with just under two per game. His ability to put pressure on the Pelicans will be a major key in determining the victor of this game.
Nick Young's energy
We all thought by now that the Lakers would be moving on from Nick Young. Not only was it a public relations disaster last year, it really did look like Young's career was going to come to an abrupt end.
Instead, here we are talking about how he's vital to the continuing growth of the young Lakers.
Young has shown that he can not only be consistent, but he can be the unlikely hero.
Widely known for a shot he attempted that looked good but missed at the last second, he redeemed himself in more than one way by beating the Thunder with a three-point dagger.
Heroics from Young could come in handy against New Orleans, as he's one of the top five scorers on the team.
In 17 games and as many starts, he's averaging just over 14 points per game in 26 minutes on the floor.
Readily making himself a case for the most improved player in Los Angeles, possibly even in the entire NBA, Young is developing a whole new identity.
And it's going exactly how the Lakers thought it wouldn't.
Bench play
What's not to love about Jordan Clarkson excelling in a role off the bench?
Who would've thought that former Sixth Man of the Year Lou Williams would be able to do double damage alongside one of the essential players in Los Angeles' young core?
Their consistency away from their starting lineup is making doubters irrelevant. Head coach Luke Walton recently praised his bench players, not hesitating to put them among the best in the association.
He's not wrong, either.
According to a report from SB Nation:
"The team's main reserve unit of Jordan Clarkson, Lou Williams, Brandon Ingram, Tarik Black, and Larry Nance, Jr. has outscored teams by an average of 16.7 points per 100 possessions so far this season. That mark is far-and-away better than the 2.1 the starters have managed, and there's more."
It goes on:
The resulting net rating of 58.6 would obviously be by far the best mark in the NBA if extended over an entire season…"
So yeah, the numbers speak for themselves.
When Los Angeles gets an excellent effort from their bench, they're able to compete against anybody.
If the Pelicans fail to get any production outside of their key players, the Lakers are going to be right there to take the game away and not turn back.
It's just what they do.
Closing Thoughts
In closing, it's time to be realistic about something — the Lakers are on their way back.
Not sort of, almost, or anything short of the mark. They've got their squad together, the talent is there, and once it fully develops it'll be scary.
The rest of the NBA has already been put on watch for they took apart the Warriors earlier in the season. Those kinds of nights will soon be the norm if they can find the right strokes to bring chemistry into the picture.
Of those needing more chemistry development, Julius Randle and Brandon Ingram should be the team's biggest priorities.
Both D'Angelo Russell and Nick Young have put their troubles behind them and it's paid off — now it's time for other young guns to do the same.
Ingram will continue to battle the argument that he's too skinny for his position, while some will say that Randle hasn't lived up to expectations.
While neither of those arguments are necessarily wrong, it's wrong to judge such a young team when not many folks saw them doing this well this early anyway.
Game Prediction:

113

102
This article originally appeared on