Lakers vs Pacers: Game preview, prediction, and analysis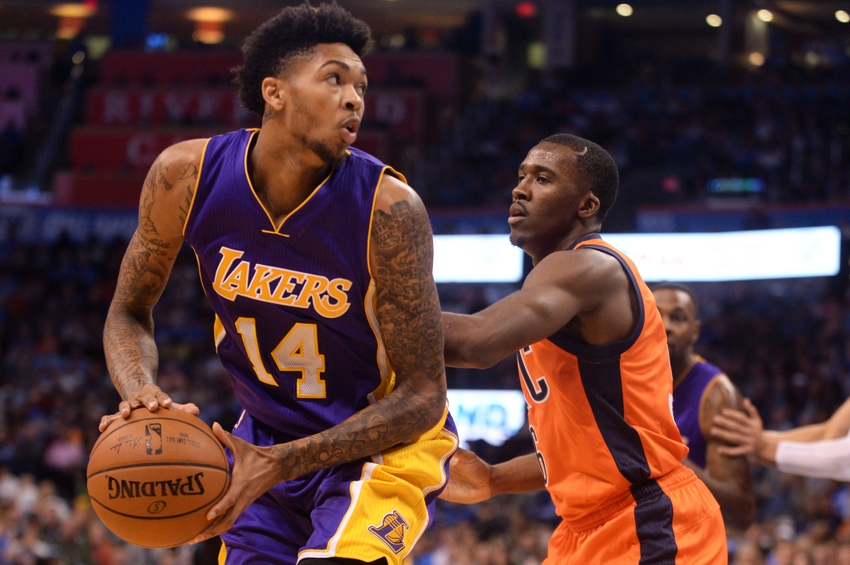 Today's big game to watch features the Lakers vs Pacers in Indianapolis.
Now in their fourth contest of the season, Los Angeles can improve to 2-2 following the Lakers vs Pacers game.
Seeing how the Lakers have been under Luke Walton, it's safe to say things have changed. Opening the season with a big win over the Rockets put the NBA on notice.
Since the win, the Lakers have lost two straight in Utah and most recently in Oklahoma City.
The Jazz weren't too much of a problem, the Lakers just failed to capitalize. With the Thunder, however, it demonstrated that this young team can really hang with a well-developed squad.
In that, while not a win, there was plenty of hope.
Indiana comes into today's game with a similar situation.
Following a high-scoring win over the Dallas Mavericks in their first game, two road losses pit the Pacers at 1-2.
Los Angeles is in the middle of an early road trip test, but that doesn't make the Pacers invincible.
The match up that should grab peoples' attention the most is between D'Angelo Russell and Jeff Teague. Formerly with the Atlanta Hawks, Teague found a new home in Indiana over the off-season.
Russell is doing good so far in his transition to being a sophomore, but his growth is nowhere near complete. Teague will be a challenge for Russell, maybe even a problem, but that's only going to help him grow.
Additionally, the Lakers have another superstar on their hands to deal with in Paul George.
Failure to contain Russell Westbrook means that this youthful defense could see issues keeping George off the scoreboard.
A win at this point in the season would absolutely swing momentum in their favor moving forward.
Because it's not going to get any easier for them.
Prediction:

93

89
This article originally appeared on