Lakers vs Minnesota Timberwolves Preview and Prediction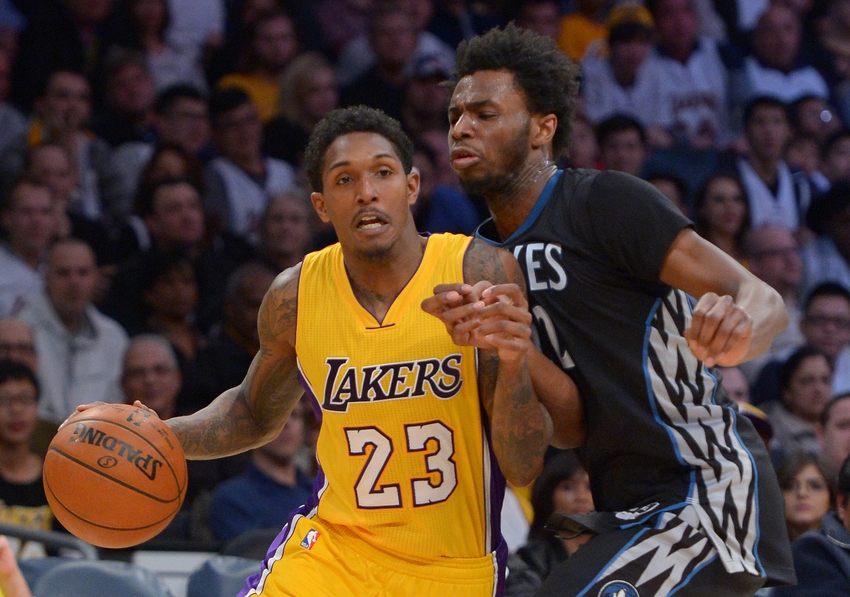 The Lakers will try and sweep their road trip with a win against the Minnesota Timberwolves tonight.
Two of the most exciting young cores in the league; the Los Angeles Lakers and the Minnesota Timberwolves.
On paper, the Timberwolves have a better roster and a better coach, but their record says otherwise. The Timberwolves are 2-6 this season under new head coach Tom Thibodeau.
But you can't feel too sorry for a team with two No. 1 overall picks on the team. Andrew Wiggins seems to be coming into his own this season for the Wolves and Karl-Anthony Towns was a perennnial All-Star from his first game. I mean this kid is really good.
They also have two young stars in their backcourt with Zach LaVine and Kris Dunn. Again, I can't say I feel too bad for them. However, tonight they will be facing a team that is just as deep and just as young.
Here is where you can watch the pups go at it.
Los Angeles Lakers at Minnesota Timberwolves
Date: Sunday, Nov. 12
Start Time: 4 p.m. PT
Location:  Minneapolis, Minnesota 
Arena: Target Arena
TV Info: Spectrum Sportsnet
Live Stream: NBA League Pass
Radio: Here
Injury Report
Los Angeles Lakers: Brandon Ingram (ankle, questionable), Ivica Zubac (back, available)
Minnesota Timberwolves: Nikola Pekovic (foot, out indefinitely)
Prediction
Much like Ivica Zubac, I love Lakers, but there has to come a time where I don't have them winning. Tonight is that night.
Would I be upset if they won? Of course not, but very few times this season have the Lakers faced a team that can run the way they do.
Andrew Wiggins is the real deal, and I'm not confident that Luol Deng is going to lock him up on D tonight. Same goes for Timofey Mozgov on KAT, who can score at will on slower defenders.
The key to the Lakers winning tonight will be their defense, because Minnesota will not let up on the fast break if and when the Lakers turn the ball over.
Here's to hoping I'm wrong.

103

108
For the latest on the Lake Show, give @TheLakeShowLife a follow on Twitter. It will be the beset decision you've ever made. I guarantee it.
This article originally appeared on