Lakers Training Camp Roster Currently Stands at 20 Players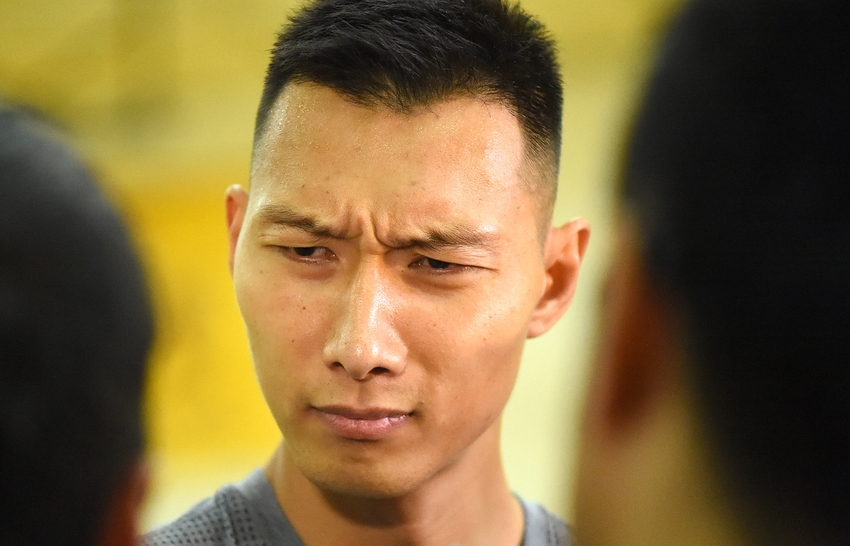 Heading into training camp, the Los Angeles Lakers roster currently stands at 20 players, five above the league maximum you can take into the regular season
Most recently, the Lakers have made a series of confusing roster acquisitions, signing Thomas Robinson and Metta World Peace to training camp deals just this week.
Widely assumed that the power forward position was rather secured by Julius Randle and steadily improving Larry Nance Jr. it appears that the team is still doing their due diligence this offseason.
The Purple and Gold also added power forwards Zach Auguste and Yi Jianlian, who will most likely fill the role of a stretch five this upcoming season.
While all of these forward additions could serve as a tactic to show Randle and Nance that their roles aren't guaranteed, or the team is actually looking to bolster their roster remains to be determined.
Quickly glancing down the roster, which was posted by reporter Serena Winters, the team is made up of the normal names, D'Angelo Russell, Jordan Clarkson, etc, as well as some lesser known players in Julian Jacobs out of USC and Travis Ware out of UCLA.
The biggest question mark on the roster remains what the team will ultimately decide to do with Nick Young, who has promised to let bygones be bygones. If in the right state of mind, Young could represent a three point threat that Los Angeles still lacks.
If the team moves on from Young, it wouldn't be the worst thing, as it's the most probable outcome from the looks of it. His salary only accounts for around $5 million a year, which is a steal in this market, even considering his past history.
A Rudy Gay traded could be mutually beneficial to both squads, but we'll wait see as pieces are still moving on a daily basis.
This article originally appeared on