Lakers to work out Jahlil Okafor on Tuesday after Monday meeting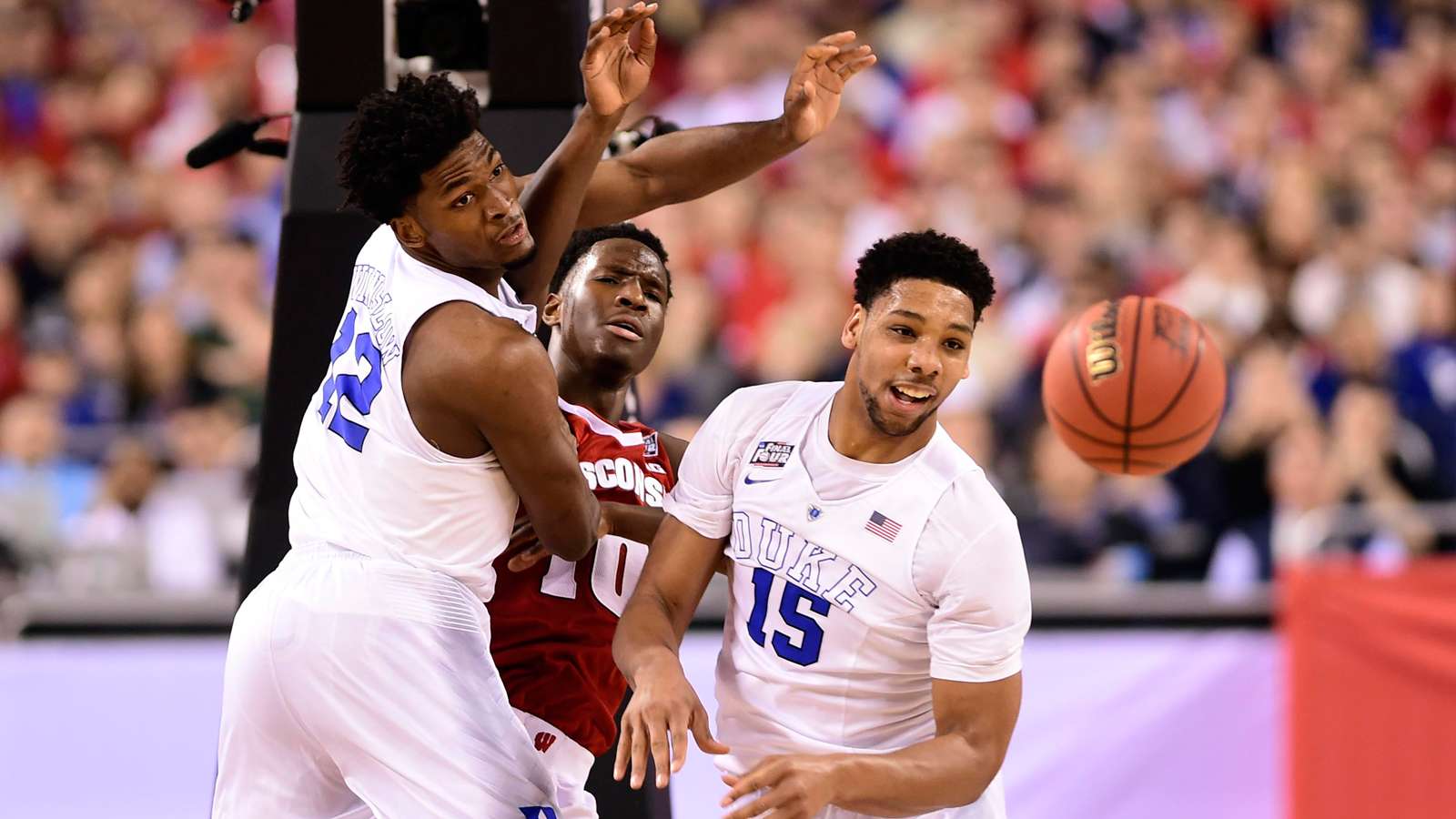 The 2015 NBA Draft is less than three weeks away, which means it's time for teams like the Los Angeles Lakers to get down to brass tacks. On Monday, the Lakers worked out D'Angelo Russell, one of the potential prospects for Los Angeles should the team decide to pass on the two big men at the top of the draft.
And on Tuesday, the Lakers are scheduled to work out one of said bigs, Duke's Jahlil Okafor, who reportedly met with the team on Monday night for dinner.
We didn't get any photos of Okafor out to dine with the team as we did with Russell, so read into that what you will.
Of course, there's no guarantee that Okafor will still be on the board when it's the Lakers' turn to pick, as Minnesota Timberwolves general manager Flip Saunders has not been shy about voicing his appreciation for the Blue Devil. If the Wolves select Karl-Anthony Towns (or a wing or guard, for that matter) instead, however, Okafor has to be considered the favorite for the No. 2 overall pick. Yes, his offensive game might be redundant to some extent with Julius Randle. But it would take quite a bit of conviction to pass on a potential franchise center like Okafor.
Photo Credit: Bob Donnan/USA Today Sports
The Lakers will work out Jahlil Okafor Tuesday morning in El Segundo.

— Los Angeles Lakers (@Lakers) June 8, 2015
Lakers had dinner with @JahlilOkafor tonight. Workout tomorrow morning.

— KEVIN DING (@KevinDing) June 9, 2015