Lakers Recall Ivica Zubac From the LA D-Fenders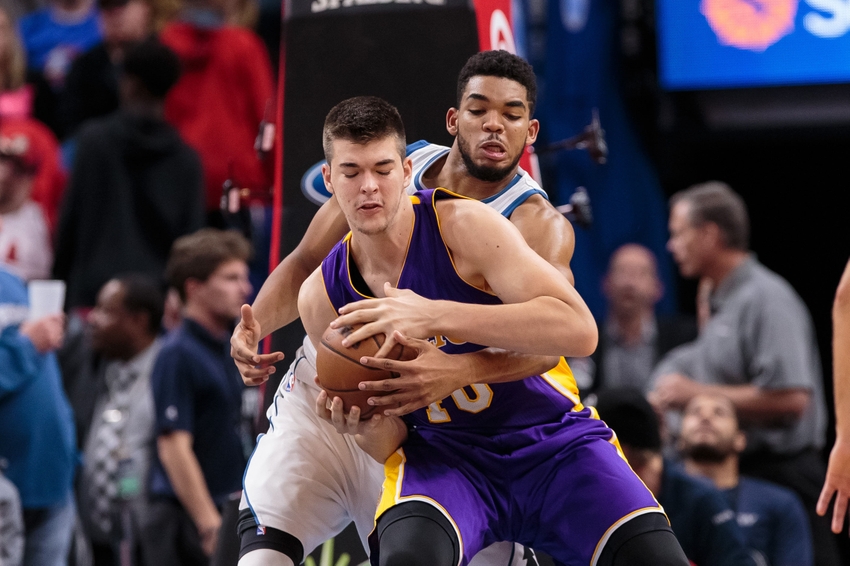 Just a day removed from assigning him to their D-League affiliate, the LA D-Fenders, the Lakers have already recalled Ivica Zubac to rejoin the team
Becoming a fan favorite practically overnight, Ivica Zubac's short tenure with the Los Angeles Lakers has followed the path that many of the youngsters before him also followed.
Similar to Larry Nance Jr., expectations for the relatively unknown big man weren't that high, but both quickly impressed the masses upon being given a chance to play on the biggest stage.
However, similar to what happened with Tarik Black and Jordan Clarkson in recent years, the franchise recently opted to send Zubac to the D-League in order to get him much needed experience actually playing in games.
That said, just a day after sending him to play for the D-Fenders, the team has already recalled him and made him available to play Friday night against the San Antonio Spurs.
Though it's too early to tell, the front office may want to give him a look against the likes of LaMarcus Aldridge and Pau Gasol if the game gets out of hand late, but again that's all speculation.
Through 12 contests, the rookie seven footer has only seen just under 30 minutes of action for Coach Luke Walton and the Purple and Gold, so it's interesting to see them recall him so quickly from the D-League.
If he ends up getting a chance to play Friday against the Spurs, it will represent an invaluable learning experience for him that could serve as a "Welcome to the NBA" moment.
We'll keep you posted on any updates on Zublocka and the rest of the team.
This article originally appeared on