Lakers prepared for clash of young cores in Minnesota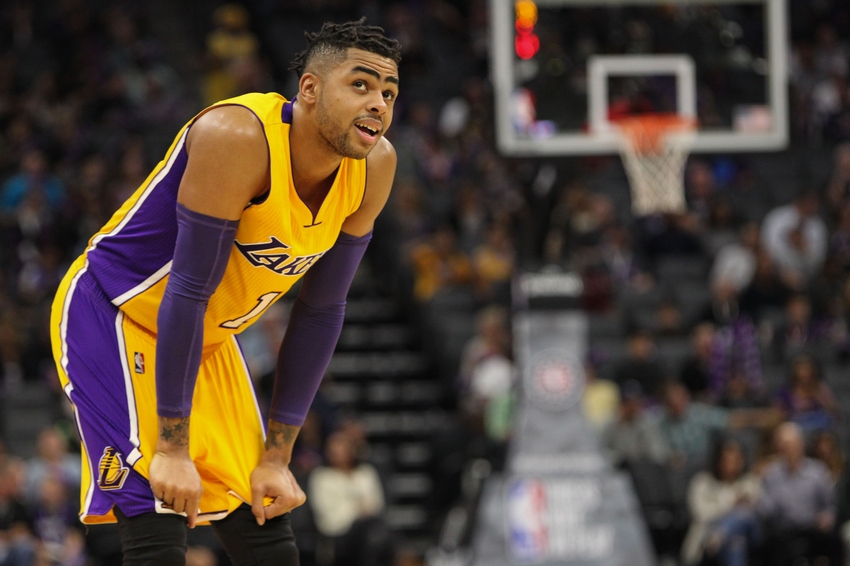 Proving doubters wrong goes much farther than ten games for the Lakers.
Los Angeles has managed to surpass all expectations under Luke Walton, as the Lakers currently stand at 6-4.
Back-to-back wins in Sacramento and New Orleans had the Lakers feeling all sorts of momentum. Taking their talents to Minnesota, the game will feature two young cores in the process of growing their craft and chemistry.
Minnesota's young core hasn't experienced the winning start that L.A. has, but that doesn't mean they're no good. The Timberwolves enter Sunday's game with a 2-6 record and a chance to right the ship.
But if the Lakers have anything to say about it, good luck with that.
Los Angeles has scored 100 or more points in every game with the exception of their loss in Utah. In that game, the Lakers scored just 89 points, but they've grown since then.
Playing under Walton is having a positive effect for both the starters and those coming off the bench. Jordan Clarkson and Lou Williams have been deadly despite not being starters, with both averaging more than 15 points per game.
Following Sunday's game in Minnesota, the Lakers will have a four game home stand. Those games will come against Brooklyn, San Antonio, Chicago, and Oklahoma City.
Preventing the athleticism of Minnesota to stunt their game is the biggest x-factor for Los Angeles. Karl-Anthony Towns could be the biggest star of the game for either team, but it'll take more than that to topple the young Lakers.
Los Angeles has stopped Anthony Davis, Steph Curry, Kevin Durant, and others from leading their team to victory. The same applies in their battle with the Timberwolves.
This game, however, is a preview of two teams that are building something special in the Western Conference.
Los Angeles will improve to 7-2 if they stay calm and perform under pressure.
This article originally appeared on