Lakers Offseason: Timofey Mozgov Shows Off 3-Point Range (Video)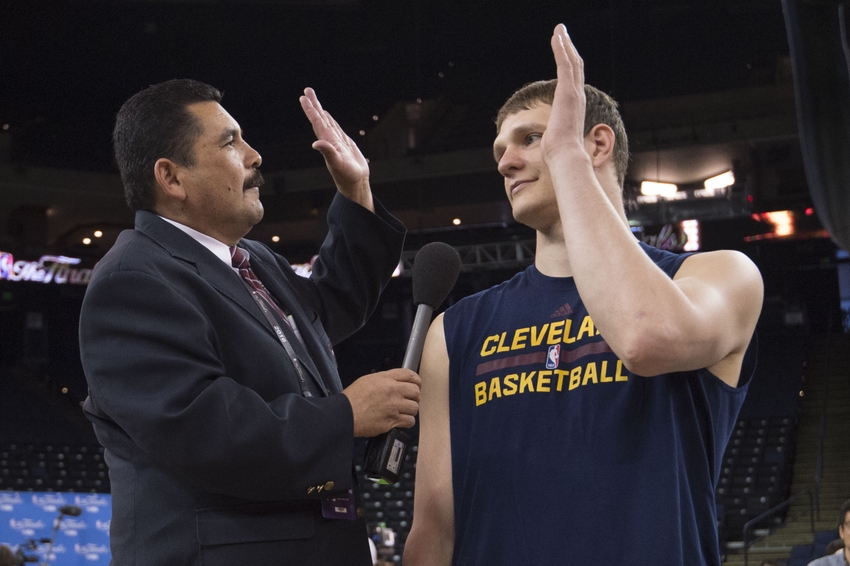 New Lakers' center Timofey Mozgov seems set on proving his doubters wrong, starting by showcasing his improved range from international three
The Los Angeles Lakers-Timofey Mozgov era did not get off to a good start by any means.
If fans weren't already upset enough by the fact that the team's first move in free agency was to sign Mozgov to a four year, $64 million contract, the idea that he showed up to sign his Lakers' contract wearing a shirt supporting his former Cleveland Cavalier teammate surely did the trick.
However, being in the golden age of social media, it is highly likely that Timo heard your cries and saw your memes and is fully ready to break… you[r] expectations.
Known mostly for his ability to protect the rim and set solid screens, Mozgov recently starred in a video posted by Russia Basketball's official Twitter page with the caption "Someone's gotta show it to @Lakers fans."
Knocking down international threes with regularity– long twos in the NBA — will definitely help reestablish his value, as he'll take all the help he can get these days. Mozgov has had this 15-20 footer for a while, but if he's able to extend this to NBA three point range it would greatly help the team.
Expected to play the role of Andrew Bogut in Luke Walton's attempt at a revamped Golden State Warriors' offense, a consistent jump shot will help open up the paint for the rest of his teammates making it harder for defenses on a nightly basis.
We have yet to see if Julius Randle has improved his shot since the end of last year, but if he has, it's more great news for Coach Walton.
I for one believe that Mozgov will exceed expectations, if only because they're already so low, but would love to see Tarik Black or Ivica Zubac take the starting role by the end of the season. Whether or not that happens, we'll just have to wait and see.
This article originally appeared on