Lakers' Offensive Numbers Before and After Luke Walton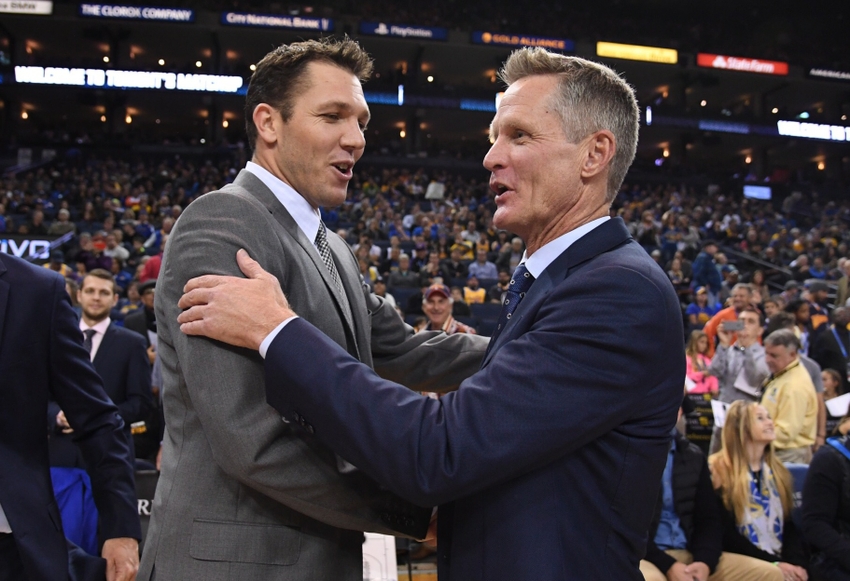 It should come as no surprise that the Los Angeles Lakers are better than last season, but statistically by how much should come as a shock to most fans
The most clear indicator of the Lakers' improvement since last season is definitely their win total through 17 games. At 8-9 the Purple and Gold current sit in ninth place in the loaded Western Conference.
However, it's not until you fully delve into the numbers that you realize just how much better the team is now that Coach Luke Walton is at the helm. Many will immediately correlate this to the team being rid of Byron Scott, though the absence of Kobe Bryant has also played its role in this dramatic turnaround.
Jumping from 30th in points per game, field goal percentage, 3 point percentage and assists to fourth, fourth, fifth and 12th respectively, Los Angeles truly looks like a completely different squad on the floor.
Many expected the young team to run the break and based on their improvement in fast break points, that has obviously been the case. Critics are quick to point out that the Lakers' hot start is just a fluke, but the proof is in the numbers.
It was to be assumed that LA would drastically pick up the pace under Coach Walton, but the most surprising statistic is the team's points off of turnovers. Ironically, despite ranking sixth in that category the Purple and Gold are 29th in defensive efficiency trailed only by… the Portland Trailblazers.
If we wanted to get even more technical, we could dive into the individual statistics and decreased minutes of the players, but for now, we'll just let those team numbers sink in.
Fear not Lakers' faithful, the future is here.
This article originally appeared on