Lakers Must Prioritize Getting "Wide Open" 3s Come Next Season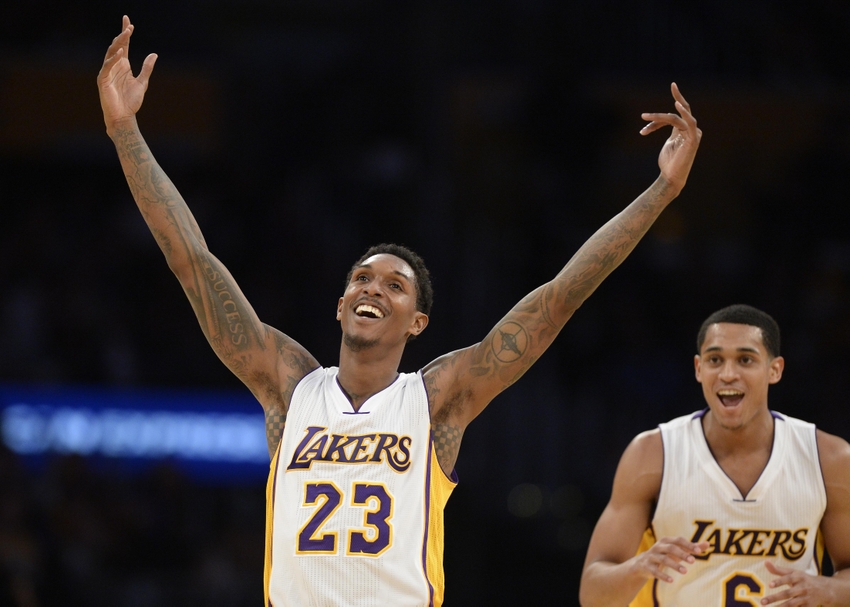 Despite having a shooting a terrible percentage from distance, many of the Lakers' players ranked highest in their ability to knock down wide open threes
The most important things in life are often the simplest in theory but the hardest to put into practice. Such is the case with the Los Angeles Lakers and the idea that they would greatly benefit by getting and shooting more wide open three pointers next season.
Getting open shots should always be a top priority for any team but by now you are likely familiar with Byron Scott's dysfunctional relationship with the long ball. That said, with Luke Walton at the helm, the Lakers are likely to see a considerably larger sum of open shots, particularly from three point distance.
Again in theory, getting open shots should be a no brainer, but it makes even more sense when you dive into the numbers.
According to a recent CBS piece which ranked each team by their ability to knock down "wide open threes," despite ranking 24th overall, the Purple and Gold had three players who topped 40 percent when left alone.
Defined by NBA.com as having "six or more feet of room between the shooter and the defender," Lou Williams (40.4 percent), D'Angelo Russell (40.9 percent) and Jordan Clarkson (47.3 percent) all made the defenses pay for leaving them open.
With the recent news that Timofey Mozgov is working on extending his range, this should help open up the floor even more for the rest of his team. Additionally, if Julius Randle can operate as the Lakers' pseudo-Draymond Green, more so as a passer than a shooter, the team will see an exponential rise in the amount of open threes compared to last season.
Add Luol Deng and Brandon Ingram to the mix and the percentage of three pointers attempted goes up even more.
This offseason, Clarkson has done his best to work on improving his three point percentage, working on both catch-and-shoot and off the dribble three pointers, but nothing makes quite the difference as shooting when no one is around to contest.
Walton assuredly knows this and will undoubtedly emphasize ball movement and the importance of not only taking, but knocking down open shots from the start of training camp.
It should come as no surprise that the Golden State Warriors led CBS' rankings, hitting an insane 43.7 percent of their open threes as a team, 39.4 percent overall, but the hope remains that the Lakers will make leaps and bounds towards catching them next season.
This article originally appeared on