Lakers Media Day 2016: When and Where to Watch?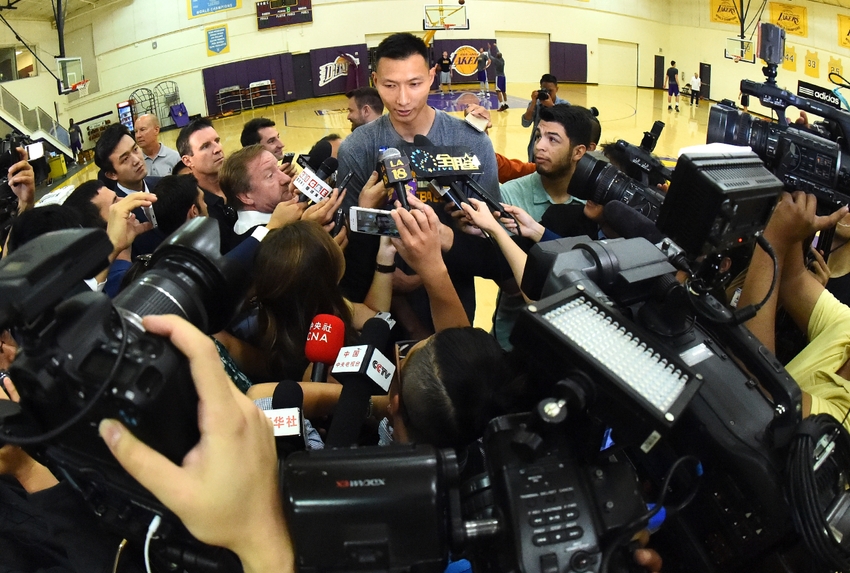 The Los Angeles Lakers will host their 2016 Media Day on September 26 along with the rest of the league. Here's everything you need to know about when and where to watch
The 2016 season will represent first year in two decades that the Lakers will host their annual Media Day festivities without the Black Mamba himself, Kobe Bryant.
And while it will be strange to watch, fans will take delight in the fact that it also signals the end of what has seemed to be the longest offseason in NBA history.
Though we've seen what little clips we could find of D'Angelo Russell, Jordan Clarkson and the rest of the young members of the Purple and Gold working out together in El Segundo, Monday will be the first time we are officially able to see the entire new look squad in one place at one time.
LAL's official Twitter was kind enough to post a Media Day hype video for D'Loading's sophomore year and they aren't the only ones excited for the start of the season.
New point guard addition, Jose Calderon also took to Twitter to voice his excitement for the anniversary of his 12th Media Day in the NBA.
Though fans have definitely undervalued the acquisition of Calderon, as it was arguably the Purple and Gold's best move of the offseason, he doesn't seem to be taking his new opportunity for granted.
The team's roster currently stands at 20 players, five above the league maximum heading into the regular season, so expect cuts to be made between now and the end of October.
Media Day will immediately be followed by the start of training camp the next day in Santa Barbara. Sadly, the Purple and Gold are one of only four teams who will not have their Media Day live streamed on their NBA sites.
Instead you will be able to watch the video exclusively over at Time Warner Cable at 11 AM on Monday. Fear not fans, season is finally here.
This article originally appeared on