Lakers: Lou Williams, the Case for Sixth Man of the Year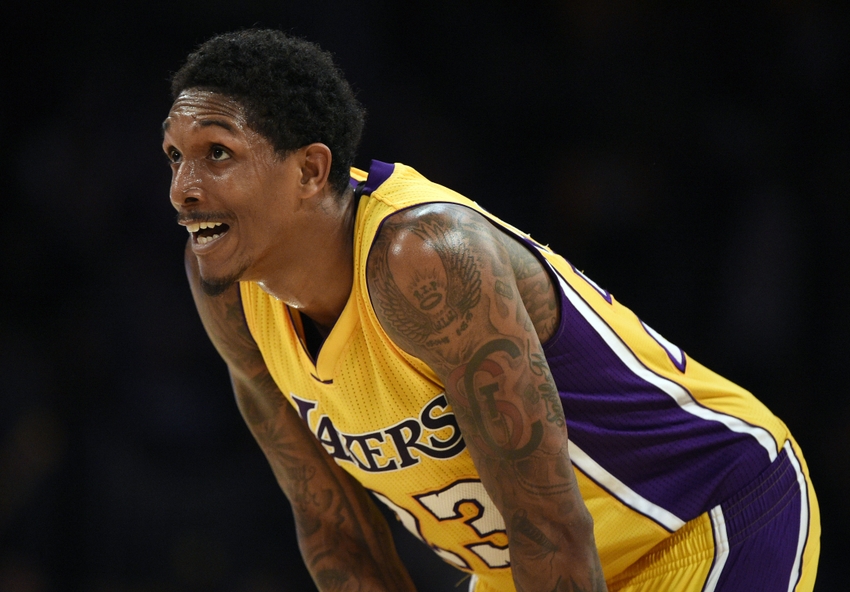 After a stint in the Lakers' starting lineup during the preseason, Lou Williams is back to his old role and he is damn good at it.
Last summer, when he was signed to a three year, $21 million contract and fresh off the title of Sixth Man of the Year, Lou Williams looked like a bargain for the Los Angeles Lakers. Now, after the fantastic start to this season paired with the jump of the new salary cap, he can only be as defined a total steal.
Through 16 games, he is once again an early candidate for the SMOTY award, leading the best bench in the league with 16.9 points per game. He also finds himself in a head-to-head battle with D'Angelo Russell for the role of top scorer of the team.
Sweet Lou is the prototypical sixth man who changes the rhythm of the game. Much like Vinnie "The Microwave" Johnson for the Detroit Bad Boys, he comes off the bench scoring tons of points in a short period of time (on November 20, he scored 14 points in his first three minutes of action against the Chicago Bulls).
This ability becomes particularly relevant since he plays in a team with a starting lineup often inconsistent on both ends of the floor.
His biggest accomplishment so far is an impressive one. He has improved his numbers from last year despite a decrease in playing time of more than five minutes.
On a team where no one is playing more than 30 minutes a night, he is shooting an exceptional .439% from three, with his production skyrocketing to 26 points per 36 minutes, per Basketball-Reference.com. His PER is also a very good 24.8.
Very few players in the NBA are better than Williams in drawing foul in the shooting act while knocking down the shot from the mid-range but his contribution doesn't stop with scoring.
In Walton's free-flowing offense, his overlooked ability to create off the pick-and-roll also comes in handy. It allows him to attract the defensive help on the penetration and consequently to share the ball with big men Tarik Black and Larry Nance Jr. for easy dunks.
He is averaging 3.4 assists per game. Not bad for a player oft considered just a go-to scorer.
If the Lakers remain above .500 and secure a playoff spot, Williams should be a lock for the trophy. Nobody in the league has matched his individual production or team's results.
This article originally appeared on