Watch Lakers' Jordan Clarkson slam on fellow rookie Dante Exum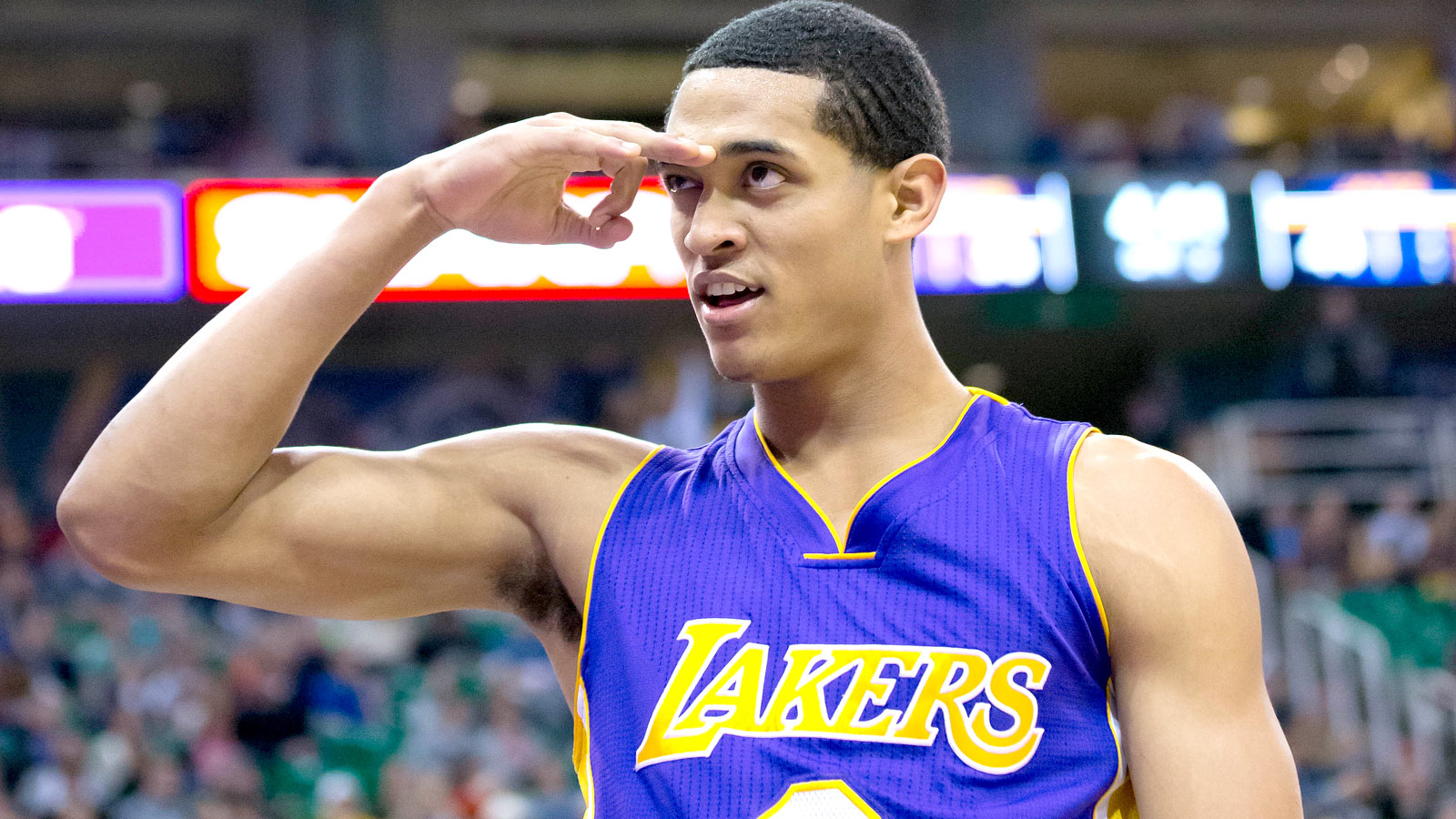 There haven't been a lot of bright spots for the Lakers this season, but point guard Jordan Clarkson provided a moment of excitement for fans last night when he dunked on fellow rookie Dante Exum, the Utah Jazz's first-round pick back in June.
Haven't seen it? Here it goes:
Clarkson finished with a career-high 22 points, helping the Lakers to the two-game win streak they'll ride into Friday's game against the Milwaukee Bucks (32-25).
When asked about his career night, the 22-year-old responded, "I'm never satisfied."
With Ronnie Price out for the rest of the season and Jeremy Lin getting comfortable in his sixth-man role, this could be the first of many career highlights for Clarkson.