Lakers' Jordan Clarkson: Lakers will 'hopefully make the playoffs'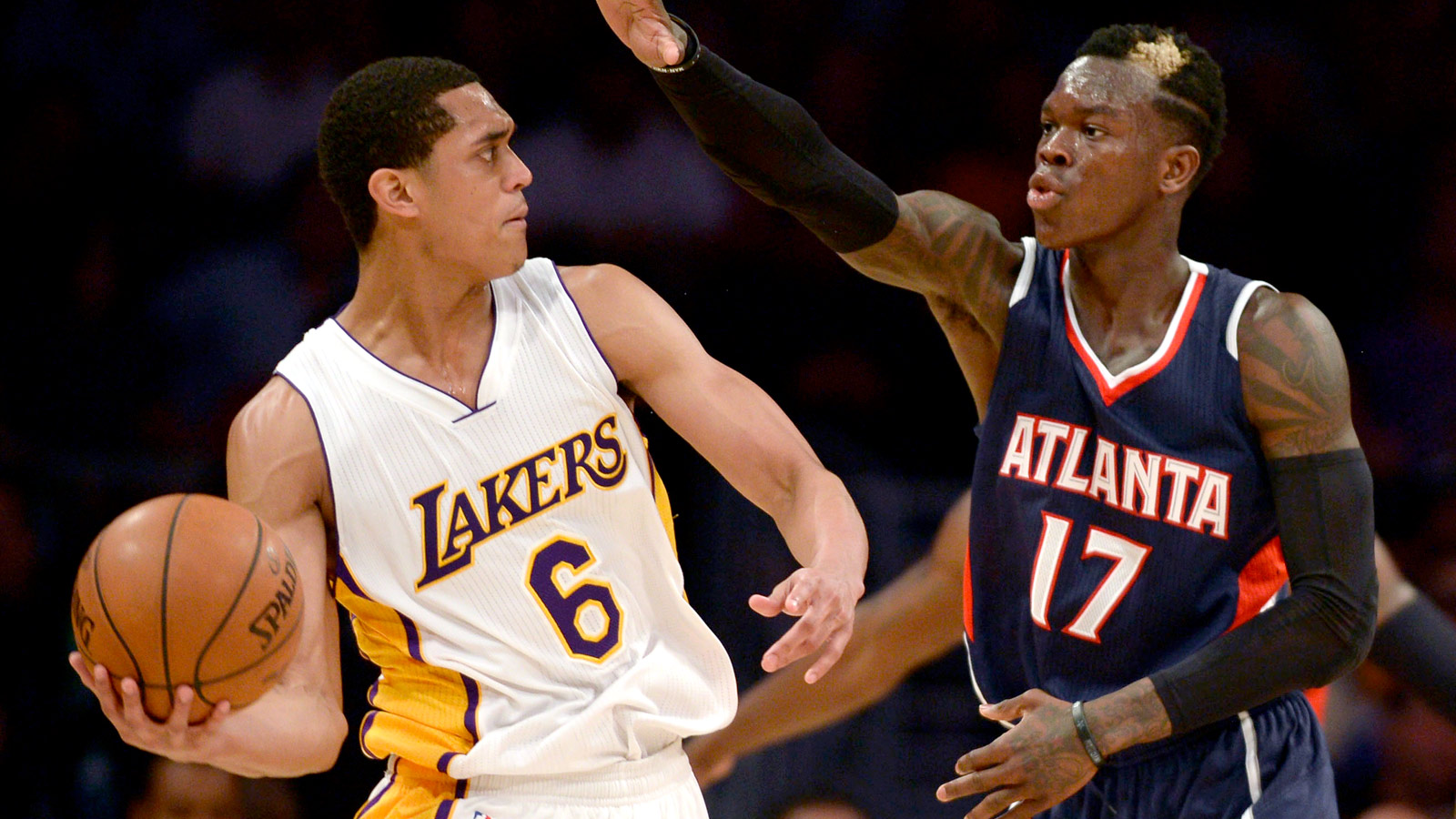 No one ever wants to go into a season expecting to lose. Wait, scratch that; the Philadelphia 76ers exist, after all. But players want to win. Being competitive is generally part of how they got to this point. And for that reason, you can't blame Los Angeles Lakers guard Jordan Clarkson for being optimistic about the 2015-16 season.
Clarkson appeared on SiriusXM NBA Radio on Tuesday, and he talked Kobe Bryant, Byron Scott and how he expects the Lakers' season to go. On Bryant, Clarkson said that playing alongside the future Hall of Famer is the ultimate motivation:
And as for Scott, Clarkson said that you don't want to see coach angry.
But the feather in the cap of Clarkson's interview was both realistic and optimistic, saying that the team needs to take it one game at a time, but that the Lakers hope to make the playoffs.
The playoffs would require quite a turnaround from the Lakers next season. But in the immortal words of Kevin Garnett, "anything is possible."
(h/t Lakers Nation)
"He's the type of guy who you want to lay it all on the line for." @JClark5on on @kobebryant

— SiriusXM NBA Radio (@SiriusXMNBA) July 29, 2015
"If you work hard & put everything on the line, he won't have a problem. If you mess around, Mad Byron comes out."-@JClark5on on Byron Scott

— SiriusXM NBA Radio (@SiriusXMNBA) July 29, 2015
"We definitely want to win games and hopefully make the playoffs. Taking it one day at a time." –@JClark5on on his outlook for the #Lakers

— SiriusXM NBA Radio (@SiriusXMNBA) July 29, 2015